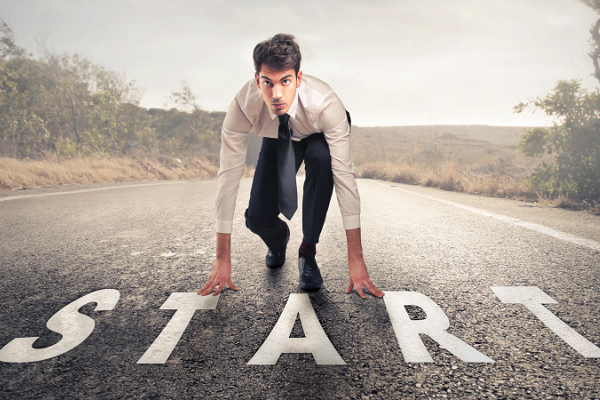 First of all, congratulations on your new job. Getting your first job is a big deal, it seems like a different world altogether that you opens up for you. Your first job is very different from your college life and you will obviously have many expectations and aspirations for it. However, there are certain things that you should and must keep in mind as you walk in the office for the first time.
It's not going to be perfect and you're not going to change the world
As disappointing as this fact might be, it's time you embrace it. Your job won't be the perfect one you have been dreaming out since the first year of college neither will you have the guarantee of doing something that matters or which makes a difference. But, that doesn't mean, it's not worth it. How you respond to the situation at hand will shape you and make you realize what you're made of. Think of it as a testing ground. Because, success never comes easy to anyone.
You may learn everything and you may learn nothing
Starting your job without any expectations is imperative. Let's face it- your first job might just end up being in a field you may never pursue or might be the field you're the best at- but there's no way of finding that unless you stop expecting and overburdening your head.
You'll have to give it your all
Your first job will be your first chance at the world of employment and the only way to make the most of it is by giving it your all. Welcome the long hours, being burdened with work and the brainwracking for coming up with ideas. It'll pay off, eventually.
You'll need to let you work talk for you
On your first job, it's a given that things will not always go your way. You'll have disagreements, go unnoticed and your ideas might be trampled but what will earn you respect is the quality of work. So, never compromise on that.
Your first job will be a job of realizations
Your first job may not necessarily teach you everything you need it to but what it will bestow on you in abundance are realizations. You'll realize the importance of punctuality, how great it feels to be financially independent and analyse your strengths and weakness. And, for that you'll eternally be grateful to this job.
So, wake up from the illusion of what your first job might be and embrace the reality of it. And if you are still searching for your first job or fresher jobs or IT jobs or any job under the sun, you can fall back on AMCAT.