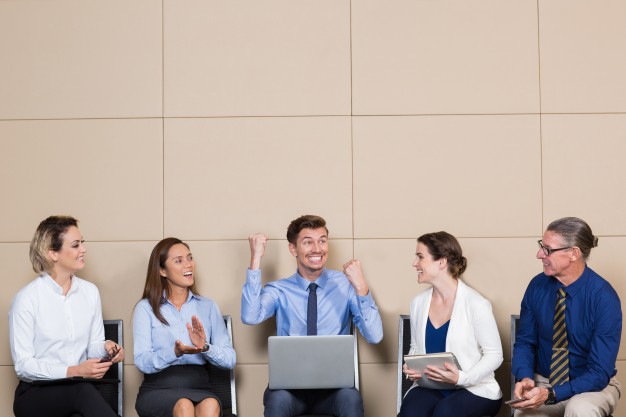 Your job resume is the first point of interaction with the hiring manager but your job interview is your only chance to impress the interviewer by selling your skills and getting into the next round of the hiring process. To land the job of your dreams, you need to have a successful job interview.
So, before going to the job interview, take your time with these job interview tips and ensure you have a successful job search. And for that, here are the top 7 tips to ace your job interview and turn it into an offer letter. 
Go Through The Job Description
The job description is an important piece of information, so make sure you don't lose if after customising your job resume and cover letter.
In fact, you should print it out and underline the required skills that the recruiter is looking for. Doing this will help you highlight your skillsets in your answers.
Moreover, you should think about examples from your past that will align with the asked requirements and will further strengthen your candidature in front of the recruiter.
Create Connections On LinkedIn
Having an updated LinkedIn account is the need of the hour. It is the best social media platform for you to connect with your peers, colleagues and recruiters. 
In addition to that, to dig deeper into the organisation, you can connect with the people working in that organisation. This will help you get a better understanding of the company's policies and work culture.
You can also connect with the hiring manager and ask additional questions related to the job role and the kind of candidate they are looking for.
Practice Your Interviewing Skills At Home
To turn your interview call into an offer letter, you need to start working on your interviewing skills. The best way to do that is by giving mock interviews at home. Taking mock interviews will help you build up your confidence and fluency.
You can take help of professional tools like Mock-AI to get detailed feedback on your interviewing skills, which you can use to improve the areas where you lack.
In addition to that, you should also create answers to common interview questions. This will help you quickly communicate who you are and what are you bringing to the table. 
Plan Your Interview Attire
In a job interview, your first impression is your last impression. The way you dress up plays a vital role in a job interview and helps you create a professional impression on the recruiter.
You can never go wrong with formal pants, ironed shirt and polished shoes. However, don't forget small things –  clean and tidy nails and combed hair.
Proper Body Language
Try to be confident and positive from the moment you enter the building. Sit or stand tall with your shoulder back, don't slouch. Before the interview, take a deep breath, try not to overthink and encourage self-confidence.
Other than that, have a firm handshake, look the person in the eye and smile. Showing positivity with a smile and upbeat body language can help keep the interview light and constructive.
Ask Questions
A job interview is a two-way street and the recruiter will expect you to have some questions related to the job role. Use this as a chance to show the recruiter that you have done your homework. 
Ask the interviewer at least 2 questions to show the interviewer that you are a good listener and serious about the job role.
However, make sure that the questions are thoughtful and you can't find answers to them by googling. 
Follow-Up With The Recruiter
For a single job opening, the hiring manager shortlists hundreds of candidates. So, if you want to stand out from rest, then you should send a thank-you mail to the interviewer.
You should thank the interviewer for this opportunity and that you are looking forward to the outcome of your job application.
Moreover, sending a follow-up email will help you stand out from the rest of the applicants. You can also use this chance to reiterate why you are the ideal candidate for the job.
Make sure you follow these tips for a job interview to have a successful job interview and get closer to your dream job. Take sufficient time and make all the efforts to get the offer letter.
So, give your 100% in your job interview and come out successfully.