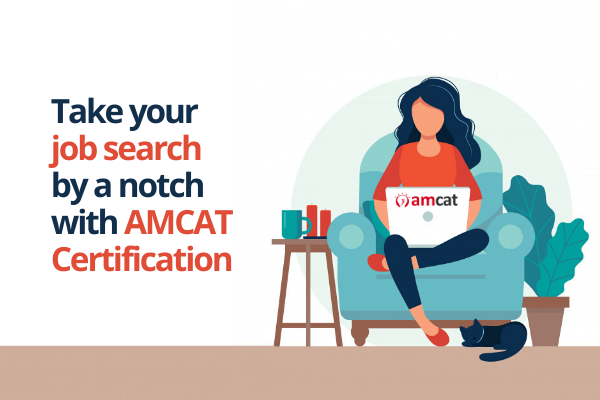 Even during these trying times, companies are using the AMCAT exam to shortlist candidates and interview them. With your AMCAT score, you can apply to the best exclusive job opportunities and start your fresher career during the coronavirus pandemic.
Your AMCAT score will help you get shortlisted but you need to dazzle the recruiter with your resume and interviewing skills. One of the best ways to show the recruiter that you are serious about your job search is by having relevant certifications on your resume.
There are plenty of certifications available online which will help you strengthen your candidature with your AMCAT exam. So, here is a list of Top 5 AMCAT Certifications to succeed in your career.
SEO Certification
SEO expert/specialist is one of the most in-demand job profile at the moment. And, if you are interested in the digital marketing domain, then you need to have some basic understanding of SEO.
As an SEO expert, you need to increase web traffic and achieve a high ranking for the keywords that can increase your sales and revenue of your website.
So, if you want to have a successful career in this field of work, then you should have relevant certifications. Having certification on your job resume will show the recruiter that you have the right skills.
Certification In Data Scientist
Data is money in the corporate world and those who can use scientific processes, algorithms and systems to extract the knowledge and insight to analyse data are in huge demand.
So, if you are targeting data related jobs then you should think about getting Data Scientist certification from an accredited source.
Java Full-Stack Developer
It is another certification course that you should have if you want to have knowledge of all facets of the project development. It is one of the most sought after profile because of their expertise in multiple technologies and ability to handle all aspects of development.
So, gain certification of Java full-stack developer and show the recruiter how polished your skillsets are.
AMCAT certifications for jobs can help you further improve your chances of getting the job of your dream. So, make the most out of this time and sharpen the edges of your candidature.
Best of luck!