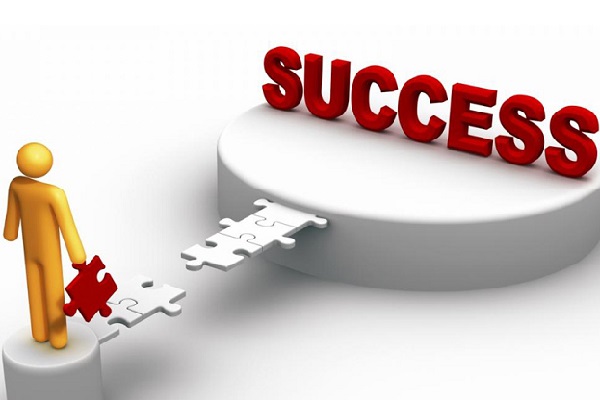 The current coronavirus pandemic is continuously shaking the world. Every day, we are hearing news of massive lay-offs and salary cuts. During these dark trying times, there is hope because companies are still hiring potential candidates and with the right success tips you can get plenty of opportunities.
The hiring managers are taking the help of tools like AMCAT to shortlist potential candidates to interview. Job profiles like Data Scientist, Business Analytics, Digital Marketer, Content writer and Business Development Executives are in demand.
So, even if you have lost job during COVID-19, don't lose your hope. We have curated a list of success tips that will help you make the most out of your situation.
Create A Job Search Plan
Your first step towards a successful career is to narrow down your choices of companies and job profiles. Narrowing down your options will help you direct all your time and energy towards creating high quality, relevant job applications.
So, rather than spreading yourself too thin by applying to all sorts of job openings, you should focus on the quality of your job application. This will help you stand out from the thousands of other job applications and will increase your chances of getting to the next round of the selection process.
Make A Profile On LinkedIn
This is one of the most effective success tips that you should consider seriously. LinkedIn is one of the most important tools for a successful job search. Regularly updating your profile, being comprehensive about your skillsets and highlighting your past experiences can help you fast track your job search.
Features like Endorsement helps you get your skills validated by your colleagues, peers and professors, which will strengthen your profile.
Moreover, there are various professional groups for people who have lost their job due to the coronavirus pandemic, you should identify these groups and show your expertise and possibly connect with organisations This will help you expand your network and stay updated with all the new developments.
You can also use this platform to create meaningful connections and ask for references or feedback from recruiters.
Update Your Job Resume
Once you have finalised the domain you want to work in, you should start working on your job resume. Your job resume will help the recruiter to make the hiring decision and get you to the interview round.
That is why it is a very crucial piece of paper for your job search. Ideally, a resume is accompanied by a personalised cover letter. Through your cover letter, the recruiter gets a deeper understanding of your skills, accomplishments and strengths.
So, make sure everything on your resume and cover letter should be aligned with the job profile. Create a positive first impression on the recruiter with your job resume.
Start Gearing Up For Job Interview
Due to the Covid-19 Crisis, the traditional mode of interviewing is replaced by the virtual mode of interviewing. A virtual job interview is almost like a face-to-face job interview. The only major difference is that in a virtual job interview, you need to know how to use video conferencing tools and other online communication platforms.
So, if you want to show the recruiter that you can work from home comfortably, then you need to learn how to use these tools. Start perfecting your virtual interview, as any glitch from your side can put your candidature on a hold.
Follow-Up With The Recruiter
Not many candidates do this but sending a follow-up email to the interviewer will help you highlight your candidature. In fact, you should use this opportunity to reiterate why you are the ideal candidate for the job role. You can also clear-up any mishaps that happened during this interview in your thank-you note.
Moreover, sending across a thank-you note can improve your image in front of the recruiter. And, if you are unable to get the job offer, then having a good image might help you get an internship.
Be Positive
One of the most essential success tips is that you need to have faith in yourself. Losing a job can shatter your confidence but don't lose hope. Continue working on yourself and your candidature.
You can start by completing certification courses for a credible source. AMCAT is the 3rd largest certifier on LinkedIn and is giving it certifications for free. So, get the industry recognised certifications to give validation to your skills.
Now, these are some of the success tips that will help you kick start your job search. Success comes to those who work for it, so you should give you 100 percent. And, who knows, you might get the chance to start your career in your dream company