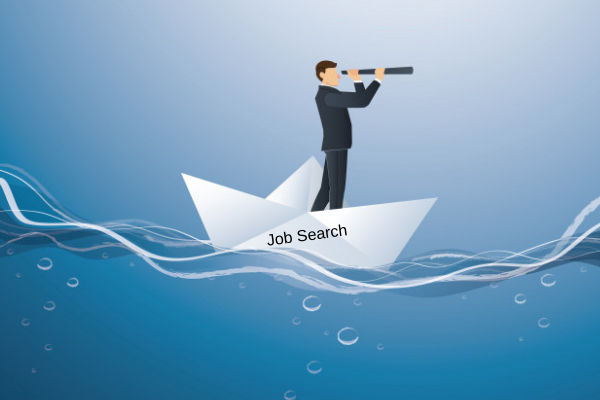 Being on a job search can be both exciting and hectic. While you never know for how long you would have to stick to it, sometimes the results it offers can be beyond our wildest expectations. However, sometimes our best intentions and enthusiasm, we fail to garner any positive result during the job search.
The result of this delay in success might be things that are going amiss during the job search or things we are doing wrong in our enthusiasm to be successful.
Applying for any and every job opportunity
If you have been on a job search for some time already or if your need is dire, you would understand the temptation to apply for every job opportunity you lay your eyes on. However, that is definitely not the way to go about it as it can be counter-productive – making your waste your time and courting rejection more often.
Also, applying for each and every job would have you opting for jobs that won't really make you happy or add to your skills in any way. So, be conscious of the jobs you apply for when on a job search. List down the points you want in a job and the points which you wouldn't want to compromise on. Now, select a job portal or two (something like the AMCAT jobs portal that can help you showcase your skills) and start applying for jobs through them.
Special Offer: Get AMCAT at just Rs.949/-. Use Code BLOG2019 at payment page. Hurry! code valid till 31st March 2019 only. Register Now.
Sending the same resume and cover letter everywhere
This one reeks of pure laziness and won't really help you with your job search. If you truly want to stand out and have a successful run, then you should customize your job resume and CV according to each job you apply for.
So, go through the job description carefully and note the key skills that the recruiter is looking for. Ensure that you are highlighting that skill/s on your resume. Also, try and pick up important keywords that you can disperse throughout your resume to make it stand out to the recruiter.
Not following up or following up too much
Another important aspect of a job search is following up with the hiring managers. Most people make the mistake of not following up with the hiring managers at all and take a backseat. Now this may not work because it will a) show a lack of enthusiasm and b) the hiring manager might actually forget about you in the sea of other, more willing candidates.
However, there are others who follow up with the hiring managers a little too religiously – giving them a call every few days or dropping a text every other day. Such a behaviour can make you seem annoying and won't earn you any favours. So, steer clear of it.
Relying solely on the online jobs' portal
Yes, job portals like the AMCAT portal do host a lot of job opportunities for you to apply for. But while applying through them is great, you should not restrict yourself to just that. Sometimes you need to cold call companies in order to find out about new job openings or walk up to the reception in order to hand in your resume, hoping to get a callback.
Similarly, you can also use your network to help you on the job search front.
Ghosting on other recruiters
Most of us are guilty of this one – we get so excited about a possible job prospect that we deem other opportunities are not important enough. However, an important job search tip is to not ghost on other recruiters, even if you get a job somewhere else.
Instead, inform them politely that you are no longer looking for an opportunity and thank them for considering you in the first place. And, in case you haven't got the job offer yet but are hoping you would then go ahead with the interview with other recruiters. Till you don't receive a formal email saying the same, don't expect the job to be in your pocket, irrespective of how well you performed.
So, these were the things that you should absolutelty not do when on a job search. Know what you want, the kind of jobs which would be most desirable for you and then go for them. Make good contacts, and don't burn any bridges when looking for new opportunities or when you do find a good job.
Special Offer: Get AMCAT at just Rs.949/-. Use Code BLOG2019 at payment page. Hurry! code valid till 31st March 2019 only. Register Now.