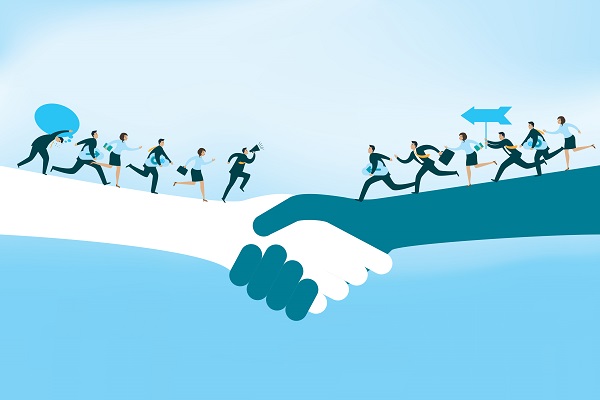 We have stressed it over and over again that networking is an important feature of the job search. Networking can help you hear about job opportunities which might not even be disclosed on job portals. And it can help you earn references and thus make the journey to getting a job so much easier for you.
However, despite the many benefits of networking, people often enough tend to make some networking mistakes that might harm them in the long and short run. What these networking mistakes are, let's find out!
Waiting until the last minute
If you are going to wait until the last minute, that is, when you are actively looking for a job, to build your network, then you are making a grievous mistake. Start working on having a strong network before you have immediate need of it. That way, you would be able to foster stronger connections based on shared interests and values.
Networks made in the last minute might lose themselves in the tide of time as your connection will be based purely on need and nothing else.
Special Offer: Get AMCAT at just Rs.949/-. Use Code BLOG2019 at payment page. Hurry! code valid till 31st March 2019 only. Register Now.
Avoiding active communication
Another of the networking mistakes that many people make are not actively communicating with their network. No, that doesn't mean talking to people in your network day in and day out but rather having a face-to-face conversation every now and then. Meeting in person can not just help you build stronger bonds but also leave little room for rejection.
And, before you meet someone, you should do some research on them. Go through their LinkedIn profile or Facebook profile to understand who they are as a person and what are their interests and hobbies. Doing a little research on them will also help you break the ice better and give you some common ground for conversations.
Not following through
One of the biggest networking mistakes that people make is not following through, at least not in a proper manner. Most people expect the other person to reach out to us. However, as a job seeker, it should be you who should be doing the reaching out and following up with other people.
Ensure that you are staying in touch with people from your network, sending an email every not and then or giving them a call and scheduling meetings. However, don't overdo it to be on the verge of annoying.
Forgetting basic courtesies
If your network helps you in any way – getting an interview offer, helping you prepare for the job, introducing you to new opportunities and so on, then remember to show your gratitude. Even if things don't work out in your favour, thank them for trying. Showing gratitude can go a long way in helping you retain your network.
However, not thanking your network will tell them that you don't really value their contribution and make them unwilling to help you in the future.
Not keeping in touch
Just because you are busy building new bonds, you should not forget the people who have been in your network from earlier. Stay in touch with them, update them about your life, keep a tab on what is new with them and so on.
Also, as soon as your work is done, that is, you get the job you want, don't let your network go and dissolve into nothingness. Stay in touch irrespective of whether you need them immediately or not. Find out all you need to know about professional networking, here!
Networking mistakes are not that uncommon but can really cost you in the long run. So, take care that you are not making these networking mistakes and treating people in your network with gratitude and respect.
Special Offer: Get AMCAT at just Rs.949/-. Use Code BLOG2019 at payment page. Hurry! code valid till 31st March 2019 only. Register Now.