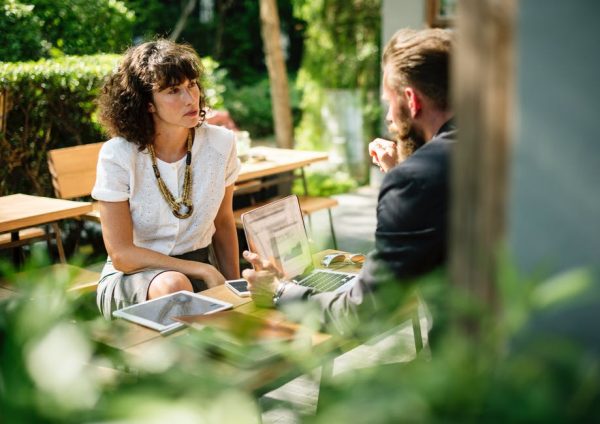 Job interviews can be really scary. There are so many possibilities of what an interviewer might ask you. And, however much you prepare, you can never be sure that it will be enough.
However, when it comes to personal interviews, recruiters tend to repeat themselves. Or there are a few common interview questions which they rely heavily upon and use them or their variations to test you during the interview.
Today, we will be looking over five such common personal interview questions with answers –
Can you describe yourself in a few words
A variant of "tell me about yourself", this interview question can be a little baffling. Sometimes, the interviewer tends to add conditions like describe yourself in three words and so on.
You have lived with yourself for a long long time now but that cannot necessarily prepare you for such interview questions. You might fumble and try to recall only your best qualities. However, the best thing to do in such a case would be to pick qualities that are closer to the job description.
If you are applying for a job that requires great communication skills then focus on how you are very verbose and have a great command of the languages.
Don't just focus on the good qualities, talk about the bad ones too. You need to come across as a rounded person. Also, talking about your bad qualities says that you are someone who knows their shortcomings and are self-aware.
What motivates you?
The reason an interviewer wants to know what motivates you is that they want to understand you more as a person and whether you will be a good fit. Another variant of this question can be – "what are you passionate about."
This question leaves a lot of room for you to present yourself as an ideal fit for the position. Most companies require candidates to work in teams and as such teamwork is an important criterion for them.
You can say that making your team see excel is what motivates you. Similarly, you can talk about how you are result driven and passionate about fulfilling responsibilities.
What do people often criticize or dislike about you
This can be one of the trickiest interview questions. However, handling this question might not be so tricky, given that you keep your head on your shoulders.
Talk about your shortcomings but don't make it come across like people consistently criticize you. However, don't try to paint a picture that might imply that you are perfect with no shortcomings whatsoever.
A smart way to tackle this question is to pick up a shortcoming that is completed unrelated to the profile you are applying for. This will tell the interviewer that you are honest in your approach to the question but whatever it is that you are criticised for won't hamper your work.
Additionally, you can talk about how you have tried to work on the things you are often criticised for. This will say that you are not one to sit out things and can take criticism positively to work on yourself.
Why do you want to work here
This is one of those interview questions with answers that should be at your fingertips. It is an undeniable chance to present yourself as the perfect contender for the job and you won't want to miss it at any cost.
It is also an opportunity for you to show that you have done your homework properly and researched thoroughly on the company. Tell the interviewer how you think you can benefit the company with your particular skill sets. Talk about how this job aligns with your personal goals and where you want to see yourself in the coming years. Present that you have a good understanding of the job requirement and you will have the job in your pocket.
What are your salary expectations
Don't be confused or stutter in the face of this personal interview question. When you sit for a job interview or even embark on a job search, one of your primary concerns is your salary. As such, it is important that you give a lot of thought to this aspect of the job interview.
When the interviewer asks you to quote a salary, they are also trying to know whether you know your own worth or not. A good way to successfully answer this question is to do some research prior to the interview.
Search for what the average salary is in your field. Quote a number a little higher than the usual. If the recruiter is okay with it, they will agree or try to negotiate. However, the main thing is to be flexible yet not bow down below the average salary package and accept anything.
Another way that you can go about it is to ask the interviewer their view on it. They might quote a number higher than what you had in mind.
Another key point to keep in mind when you sit for a job interview is how you present yourself. All the preparation of numerous interview questions with answers won't do you any good if you sweat nervously and can't do anything more than stammer or answer in a quaking voice.
To ensure that you sound and look more confident during a job interview – practice. Practice in front of the mirror. When you are a little more confident, opt for online tests like Mock-AI and see how you are doing. You can learn a lot from Mock-AI's assessment of your interviewing skills and learn how to be better at job interviews by going through the study material provided at the end.
You might also like
10 Most Common HR Interview Questions With Answers For Freshers
AMCAT Premium Can Help You Get A Job In 3 Simple Steps
5 Job Resume Mistakes You Must Avoid If You Want Your Dream Job