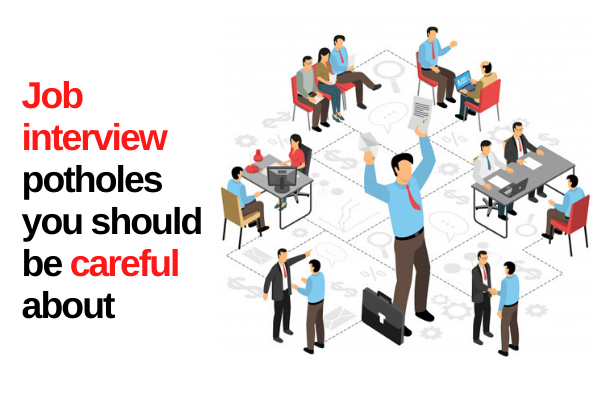 Congratulations! You made it to the job interview round. Now, the only thing between you and your dream job is this job interview. Therefore, you should not leave any stone unturned to get the job offer letter.
That is why here are some of the interview threatening, yet common mistakes that you should avoid at all cost.
Arriving late or early
The worst possible thing that you can do to jeopardize your chances of bagging the job of your dreams is by showing up late. This not only creates a poor impression of you but also, the interviewer might cut your precious interview time off. Moreover, arriving late look very unprofessional and makes you look like someone who doesn't value time.
The ideal time to reach your interview destination is 15 minutes before your job interview appointment. However, arriving earlier than the ideal time might disturb the schedule of the interviewer. Moreover, you will be wasting your own time which you could have used in preparing for the interview.
Unprofessional attire
Another blunder that you might do is dressing up for the interview inappropriately. You need to make sure that your outfit speaks professionalism and business. Moreover, don't wear clothes with wrinkle or strain, wear neutral tone of clothing, hairs should be combed, and more. You should be thorough with the do's and don'ts of interview clothing because it is important to look put together.
Not preparing answers to common interview questions
You need to do your homework about the company because the recruiter will know whether you are prepared for the interview or not. Moreover, there are some common interview questions that the recruiter will surely ask. Therefore, you should prepare answers to these job interview questions.
Moreover, you should come prepared with some thoughtful questions that you can ask the recruiter. Don't make the mistake of asking irrelevant and stupid questions.
These are some of the common job interview potholes that you should be extra careful about. Moreover, during the period of lockdown, use this time to hone your interviewing skills with the help of Mock-AI to avoid these blunders. So, utilise this time and come out of with success.