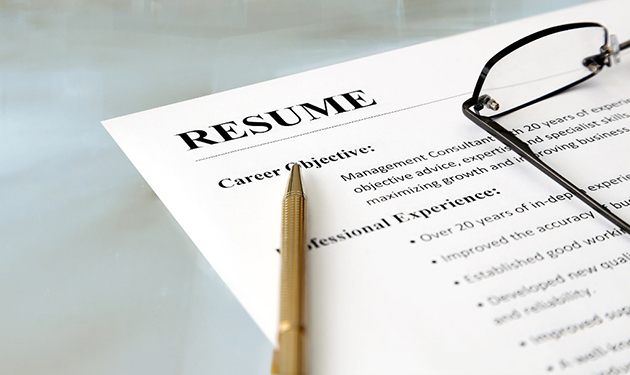 'Please send in your job resume' or 'Send in your CV', wherever you find a job listing be assured that the first step they want you to take is to send in your job resume. This is true even for campus placements when the first thing your campus placement team asks you to do is create a resume.
While everyone wants a resume, no one gives you any tips for a job resume or tell you how to go about creating one!
We have listed out a few tips for creating a strong job resume, that will ensure you get a call for an interview right away –
Choose the right template – The resume template is the cornerstone of a strong resume, without which you might as well forget making a good impression! Usually, people refer to seniors or sibling's resumes or search online. While doing all this legwork is good, you can make your job easier by using a professional tool like the Resume Buddy. It has over 25 resume templates that are suitable for specific job profiles.
Fill it with accomplishments, not responsibilities – Yes, a resume is like a fact sheet where you put in all the facts about your academic and professional life. However, just writing down the responsibilities is not going to help you. You need to add more value and make your resume interesting! Add information about what you did, what projects you worked on, what innovations you did, and what kind of internships you did.
Add the right keywords for the AI – Most companies use AI or a resume shortlisting platform which helps in filtering resumes. If your resume is not filled with the correct keywords and phrases then no matter how beautiful your resume looks, it won't go to a real HR. The right keywords and phrases also make life easy for HRs who are sifting through hundreds of resumes each hour! Resume Buddy has more than 250 phrases and keywords that are bound to transform your resume into a strong resume.
Get the formatting right – You should understand that resume formatting is not the same as a resume format or even a resume template. Formatting is the process of ensuring your job resume adheres to certain standards that make the resume aesthetic and easy to read. You should use a readable font, the correct font size (not too small or big), appropriate sections and things like bulleting and paragraph formation.
Add a cover letter – Sometimes a recruiter asks specifically for a cover letter, this is when it's better if you have it ready. It's not just a simple letter which says why the recruiter should give you a chance at an interview. The cover letter is a brief intro about you and why you want the particular job you signed up for. If you are completely clueless, then use Resume Buddy to generate cover letters every time you need to send out a job resume.
Create customized job resumes – Don't worry, you don't have to go around making a resume for every job you apply! But, if you are applying for a variety of job roles, then you should make customized resumes. For instance, you may be applying for a software engineer, app developer, and digital marketer. Even though you are a fresher, your resume needs to be customized to three different resumes, and the same one would be sent to all job listings for digital marketer. It will help the recruiter find relevance in your profile and the job listed.
Do a hygiene check – The last thing in creating a strong job resume is to ensure you do a hygiene check every time you send out a resume. You need to make sure all the facts and information is correct, and that you haven't lied anywhere on the resume. Ensure the grammar is proper, your name and contact details are right, the resume formatting is fine and that you are sending it to the right company and right person!
Once you use all these tips to make a job resume, you can be assured of success! In this frenzied job search, you need to stand out and make an excellent first impression. If you are looking for more resume advice, follow our blog here.