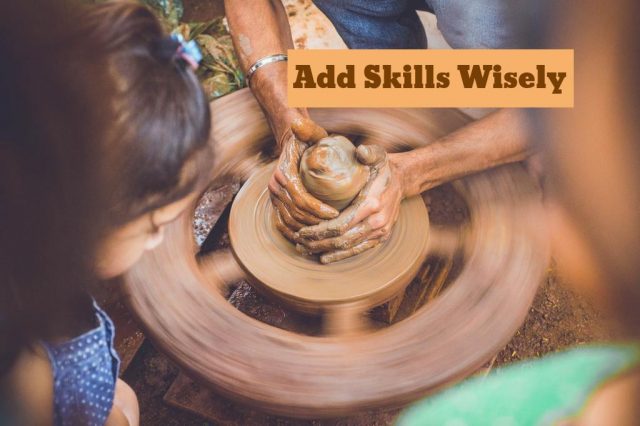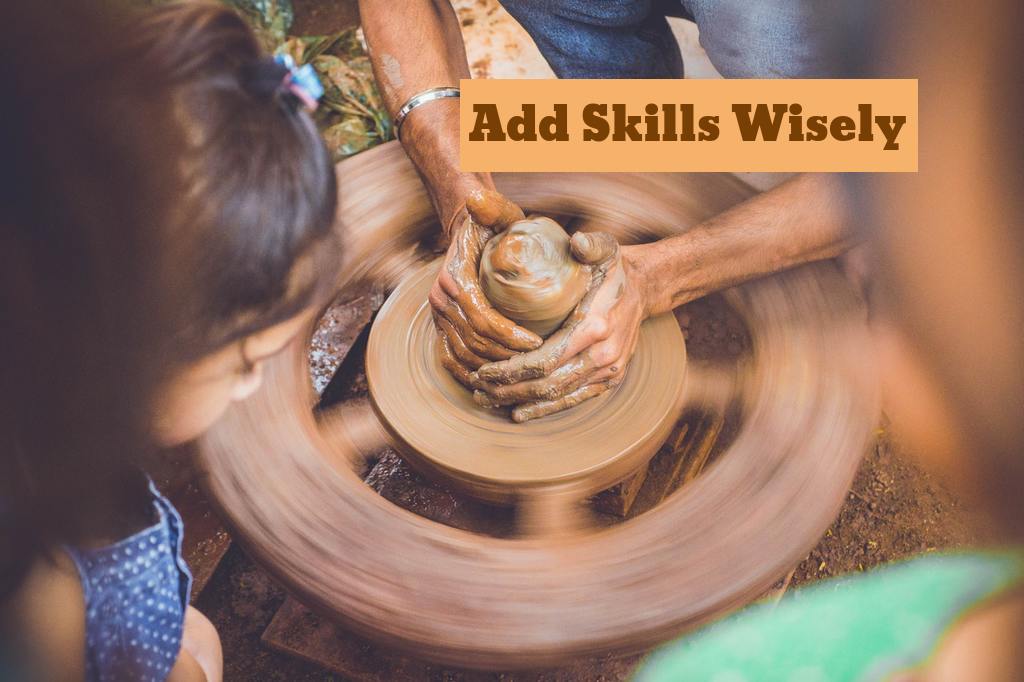 The biggest challenge job seekers face while creating a resume is, which all skills to add in a resume.
You may be confused as to which skills are necessary and which are not relevant. However, a recruiter is ideally looking at a mix of hard skills and soft skills that will be valuable to the company for a long time.
When you are doing a skill assessment for writing a resume, you should evaluate how good you are in a skill and only then include it in your resume. Otherwise, you will be stuck with the skills that you have written on the resume but have no clue about them!
We have compiled the best resume tips from recruiters and here is the list of skills to add in a resume that will increase your chances of getting selected for a job interview –
List of hard skills to add in a resume 
Data Analysis – Data analysis is not just a function but a process of inspecting, cleansing, transforming, and modeling data. It is one of the hottest skills to add in a resume in 2018 as it is useful in multiple industries. Traditionally, data analysis was helpful in finance-related companies, but today it is applicable in every industry! Even if you are not doing a data analyst job, these skills can be applied in other jobs.
Web Development – While web development is a broad skill and includes a lot of specific skill sets, a general comfort level with web development is great to have. It is one of the best skills to add in a resume if you are applying to start-ups. You can work on several aspects of web development and add value to your profile.
Artificial Intelligence – AI is taking over the world and is applied to a multitude of products and services. It is one of the most trending skills to add in a resume and is valued by recruiters. Even a basic understanding of AI and its technologies is useful. You can get a lot of keywords associated with this skill in the Resume Buddy. The tool helps you out in creating a resume and has ideal keywords that will attract the attention of recruiter and resume analysis software.
Special Language Skills – While communication skills are always the evergreen skills to add in a resume, specific language skills are hard skills that are invaluable. Special language skills include foreign language skills and creative writing skills like copywriting. These bring value to specific jobs and look great on your resume.
Social Media Skills – At whatever job hierarchy you are applying for, you need to be adept at social media skills. These are hot skills to add in a resume and are not going out of fashion anytime soon. You need to understand SEO, keyword optimization, campaign planning, and execution, etc.
List of soft skills to add in a resume 
Hard skills can be confirmed through a skill assessment, but it takes more than just a certificate to prove your soft skills. One of the best resume tips is to include an example or incident where you were able to showcase your soft skill. This way the recruiter will be sure of your soft skills competence.
Collaboration – Teamwork, and collaboration are the cornerstone of any modern professional project. There is no way you can get away without working with a team. Hence, collaboration is one of the best soft skills to add in a resume.
Ability to Learn Quickly – Often companies don't have the time to hire employees and then spend a lot of time training them. This is why they are on the lookout for employees who can learn quickly. It is one of the most useful skills to add in a resume and will instantly impress a recruiter.
Problem Solving – Most employees come to their managers with problems but hardly with any solutions! Whether it is a project problem or personnel problem, recruiters want problem solvers on their team. Ensure you include this skill on your resume.
Flexibility – The professional world is always disrupting, and you always hear of start-ups pivoting to entirely different businesses. Recruiters are looking for employees who are not afraid of change and will be flexible to learn new skills and take on new roles. Flexibility and adaptability are great soft skills to add in a resume.
Leadership – It might seem that leadership skills are too generic skill to add in a resume. But if you can prove your leadership qualities then nothing like it! Recruiters always hope to hire employees who will stay with them for a long time and stick around to be leaders.
If you are unsure where to place these skills on your resume and how to highlight your hard skills and soft skills, then sign up on Resume Buddy which has over 25+ resume templates and will help you create a fantastic resume.