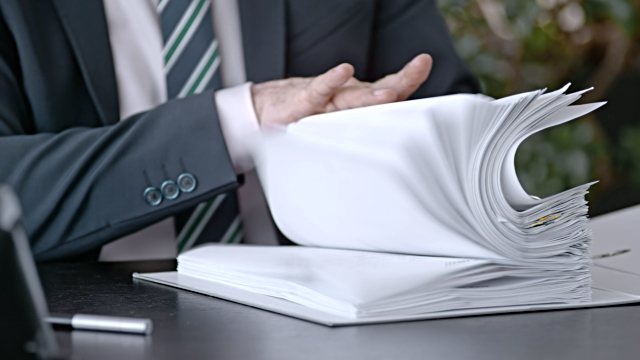 When going for a job interview, you need to be prepared in every possible way. You should not give any chance to the recruiter to find any faults with you. And, you need to be prepared to be the best and rise above all competitors.
While there are many verbal and non-verbal cues that you need to keep in mind while sitting for a job interview, you also need to have all your documents in place. So, we have prepared a list of the essential documents required for a job interview.
Copies of your job resume
You won't believe how incredibly handy it can be to have extra copies of your job resume.
Of all the documents required for a job interview, this one definitely tops the list. So, even if you have already sent your resume to the recruiter via email, you should take along a hard copy.
Not just that, you should bring about three to four copies of your job resume. Sometimes the hiring manager might take your resume for their reference. And then, you might require another copy for the HR interview. You are getting the drift, right? (It's a long road for the corporates to adapt to this change; needing a copy of your resume despite being shared over an email).
When the interviewer asks you for your job resume you can't make excuses, you obviously cannot blame them. So, you need to step up your game.
Proof of things mentioned in your resume
For all the interviewer knows, you might have written just about anything in your job resume. To assure them if they have any doubts, you need to provide them with proofs of the things mentioned in your job resume.
Here is a list of documents required for a job interview to prove the information on your resume is true to the best of your knowledge –
There is a whole section in your job resume dedicated to your educational background. While you might argue that no one focuses much on this section, especially if you have some good and relevant experience to back you up, you will still be asked to turn up your educational certificates when required.
Your education proof should include your class 12th mark sheet or passing certificate, the mark sheet of your college exams and the certificates earned.
If you have mentioned any additional certificate in your resume, then carry along the proof of it.
Whether you have done virtual internships or full-time, or even a part-time job in the past, carry all the certificates to the job interview.
Your stint in some training program or any apprenticeship deserves a place in your job resume and if it is in your job resume, you should be ready to prove it is true.
If you submitted a dissertation in college, or did research on any particular topic or have papers published in your name – you should carry these proofs to the job interview and be ready to produce it whenever required.
Apart from these, you should also carry-
Recent photograph/s
You never know when you might need a photograph or two. Especially if you are selected on the spot then you will be required to produce your passport photographs. Sometimes, the interviewer might ask you to submit a photograph with other documents.
The point is, you need to have some pictures handy.
Interview Letter
Your interview letter will contain all the details of the venue, the job requirement, and the profile you are interviewing for. Make sure to carry your interview letter to the job interview and refer to it whenever needed.
Also, you might be asked to produce the interview letter before or after entering the venue.
Notepad and pen
If you are someone who feels more confident with a pen and paper in hand, then remember to carry these along. A notepad and pen might not make it to the top of the list of documents required for a job interview but it is still very important.
However, before you start making notes during a job interview or whip out your pen, make sure that you ask the interviewer if they are okay with it.
While it is important that you carry all the essential documents required for a job interview, it is also essential that you carry photocopies of everything. Also, arrange your documents in reverse chronological order. This will help you locate your documents easily whenever required.
Keep a separate file for the original documents and the Xerox copies to not mix up the two and make it harder for you to list everything.
Also Read: How To Prepare For Job Interview – 5 Things In 10 Minutes