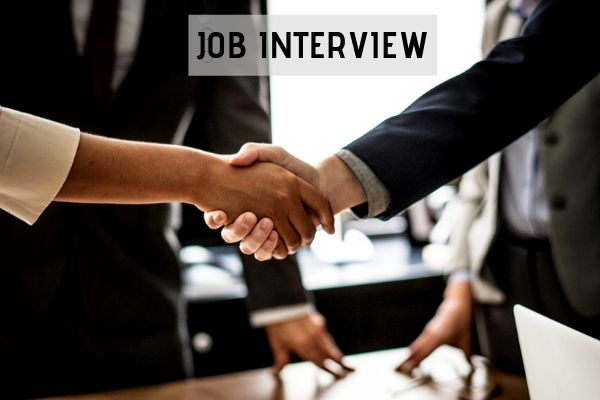 We all know how scary job interviews can be – walking in with your resume in hand and convincing the recruiter through words and actions why you are the best fit for the opportunity can be a tough task. However, with a few simple job interview tips, you can not only strengthen your candidature but leave a lasting impression on the recruiter(s).
What these job interview tips are, let's find out –
Arrive at the venue before time
This might sound too simple and cliché but works wonders every time. Being late for a job interview, even by a few minutes might leave a poor impression on the recruiter. However, you cannot always calculate travel time to the interview venue to the t and as such, keeping some spare time in hand will only help you.
So, try and get to the interview location twenty minutes prior to the actual interview. In this way, even if you are caught up in traffic, you would still (most likely) make it in time. And, even if say you do arrive exactly when you intended to, that is twenty minutes early, you will have time to explore the place, collect yourself and get some idea of the work culture and the office environment.
Special Offer: Get AMCAT at just Rs.949/-. Use Code BLOG2019 at payment page. Hurry! code valid till 31st March 2019 only. Register Now.
Keep all your documents handy
One of the most important job interview tips that many people forget is keeping all their documents handy. So, carry a few extra copies of your job resume to the interview. The interviewer might not always have a printed copy of your resume or they might ask other people to join the interview too. In such a situation, keeping copies of your resume will tell the recruiters that you think and plan ahead and are a problem-solver.
You should also carry a printout of the interview call letter in case it is required along with documents that would support your resume wherever required. These documents should include your college and school certificates, certificate of achievements mentioned and any letter of recommendation that you might have. And, make sure to organise your documents in reverse chronological order. Here is a list of documents that you should carry to an interview. 
Know your resume
You won't believe how many people actually go to job interviews without even full knowledge of their resume. Another of the important job interview tips is that you should know and be able to defend and justify whatever you might have written on your resume. Doing anything less will make the recruiter instantly dismiss your candidature.
If you have done any projects in college; know about them – what the project was all about, what it was driving at, why you did it and what was your contribution to it. The same goes with internships that you might have been a part of.
Since your resume is the main point of reference during the job interview, recruiters will ask questions from it. So, it will do you well to know it thoroughly.
Have a conversation
Gone are the days when a job interview was just the recruiter asking questions and the candidate answering them. Now the candidates need to more active and make the interview a two-sided process by asking questions in return.
So, read up on the company well in advance so that you can ask questions from there. Talk about something in the 'about us' section that might have confused you. Or ask them about the company's vision and endeavours. For help on the kind of questions you should ask during a job interview, consult our blog, "10 Questions You Should Ask The Interviewer During A Job Interview". It will give you a fair enough idea of how to go about it.
Asking questions will tell the recruiter that you are curious, have done your study on the company and are eager for the opportunity.
Be confident
Now, the most important of all job interview tips that you must keep in mind is being confident. Yes, we know 'be confident' sounds pretty simple but is very tough and complicated to carry out. However, your confidence can be the ultimate key that can make your candidature really, really strong and convince the recruiters that you are the one.
Preparing for the interview beforehand is one to sound and appear confident. For that, you can prepare common interview questions and answers! However, knowing your subject, the job description and the common interview questions is not enough, you also need to practice great body language. And, Mock-AI can help you here immensely.
Mock-AI is an interview preparation tool that can score you on the basis of your body language; whether you are making eye contact or not or if you are fidgeting too much, assess your voice and then provide a detailed result on the basis of it.
Making a great impression during a job interview consists of not only how you conduct yourself but how much you know about the company and how you choose to engage the recruiter in a conversation. And, if followed effectively, these job interview tips can really help you taste the ripe fruit of success.
Special Offer: Get AMCAT at just Rs.949/-. Use Code BLOG2019 at payment page. Hurry! code valid till 31st March 2019 only. Register Now.