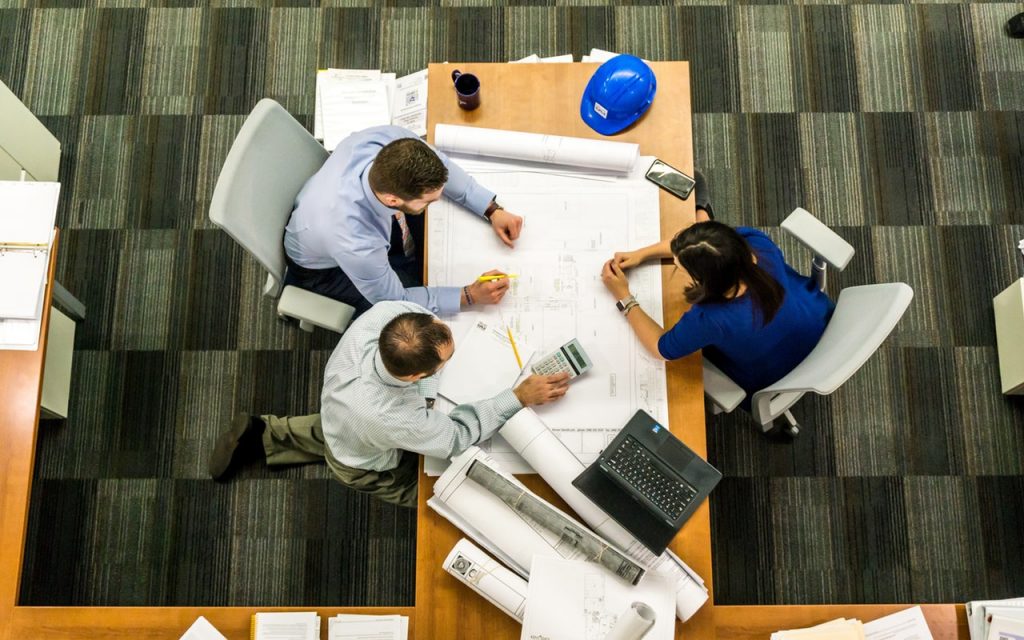 "By failing to prepare, you are preparing to fail."

                                                                       – Benjamin Franklin
You might have heard or read this quote before. However, one situation in which this quote stands absolutely true is during a fresher interview.
While you might have crossed the earlier hurdles of crafting a job resume and nailing the aptitude test, if you don't know these tips to face an interview, then the golden chance to find an impressive job will slide right through your fingers.
That is why we have compiled some engaging tips to face an interview that will you prepare for your upcoming fresher interview –
Learn about the company, the industry, and the job profile
To be able to excel at the interview for freshers you should know everything that is there to know about the job you are going to interview for, the industry you would be entering and the company involved.
Being unaware of these things will tell the interviewer you have not done your homework or/and are not serious about the job. Also, one of the important tips to face an interview is to have a thorough knowledge of all the things involved.
Prepare the common interview questions
One of the best tips to face an interview is to be prepared with the most common interview questions in advance. While of course, you should not mug up the answers and spew it out during the job interview, being aware of these interview questions will give you a definite edge and make you more confident.
The most common fresher interview questions are based on your core knowledge of the subject. That is if your concept is clear and if you actually understand the subject, then you will find it easier to wade through the questions.
As for personal interviews, for that, you can prepare common interview questions like –
Practice to be perfect
One of the important tips to face an interview which people often forget about is 'practicing' for it. The more you practice, the better you will get at the job interview. So, practice in front of the mirror, ask your friends or seniors to take your interview and most interview, give mock interviews while you are at it.
Mock interviews can really help you figure out your strengths and weaknesses. And, Mock-AI is one such application that can help you understand where you are going wrong and how you can do better.
Also, the detailed analysis and the study material provided at the end can work wonders if you pay attention.
Be prepared for puzzles
Google might have started the whole trend of asking the trickiest interview questions and including puzzles in the process but other companies are taking it forward. Puzzles are a great way to see how an individual processes information and arrives at a solution.
So, even if you don't know the answer, don't stall or bluff. A great way to wade through this situation would be to try and think of a solution and approach the interview questions logically.
One of the top tips to face an interview, and that can be really helpful in this case, would be to not give up but keep trying. Even if you can't arrive at the correct answer, that is fine, it is the process and the steps you took to think in that direction that matters.
Brush up your skills
When preparing for an Engineering freshers interview, you are supposed to know the basics of your subject and know them well. So, right from the language you use and the technical jargons, everything should be to the point and professional.
If you are not well versed about your subject or the jargons then all the tips to face an interview wouldn't do you much good.
If you have done workshops or extra courses, then remember what was taught there and don't pull a blank when asked about them.
Know your projects well
If you have mentioned it on your job resume, then you must be prepared to answer interview questions around it. One of the major tips to face an interview, which many people often overlook, is knowing your projects. Many candidates go to the interview without any knowledge of their own work or the work they copied off someone else and passed off as their own.
So, read your project again, remember what you wrote there and why. As an engineering fresher, your assets are these said projects and internships and you must take them seriously.
Prepare for questions about the academics
Your academics are an important part of the whole interview process. So, ensure that you know the concepts and are ready to answer them. Also, the interviewer might want to know about your favorite subject, so be ready to answer in-depth questions.
Often engineering freshers are also asked why they choose to be an engineer in the first place. So, don't give answers like, "because my parents asked me to and I really had no choice".
Such answers will tell the recruiter that you are not really into engineering and might not stay faithful to the job too. So, be smart about your answer.
Why this branch?
As an Engineering student, you could have chosen any stream at the start of the term. However, why you choose the stream you did?!
Many people choose a particular field because that was the only choice they had (yes, entrance exams can be tough and you might not always score that well). However, that is not an answer you can give to the recruiter.
An important interview tip to remember is that you should come across as someone passionate about what he/she doing.
Interviewer look for people who are eager and really into their subject. So, talk about your passion for the subject and what drew you to it and thus form your reason for preferring it over other Engineering branches.
Convince them that you are the right fit for the job
All the tips to face an interview might not do you any good if you can't convince the recruiter you are a great fit for the job. If you emerge as just another candidate who was shortlisted, then you won't make it beyond the initial interview process.
You need to convince the interviewer that you are ready for the job, show them that you are passionate about what you do, and prove your deep interest in the profile.
You need to set yourself apart by being confident and possessing the right technical and soft skills.
Dress up for the job you want
How you look is really important for the recruiter. And, no, it has got nothing to do with how pretty your face is or how glossy your hair looks.
It is about how well you dress up, and your personal hygiene. Also, fit and ironed clothes and nice personal etiquette can really help you on.
So, these were some tips to face an interview to help you prepare. To hone on your interview skills, register with MockAI today and be job interview ready.