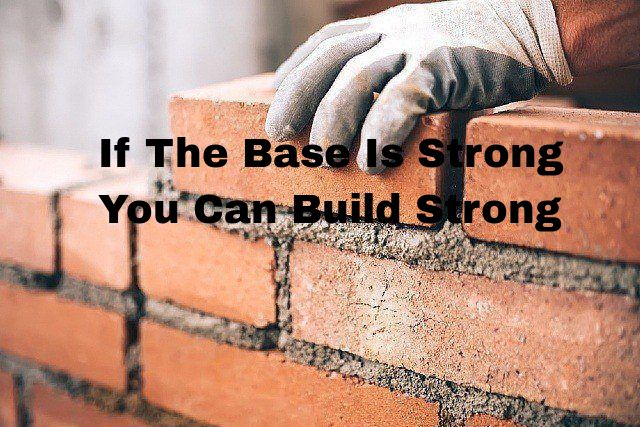 Your first job is special. Not only in the way that it's a whole new beginning to another phase of life but also because it prepares you for what's ahead.
The term 'job experience' is there for a reason. The things you learn during your various jobs helps you cope with unforeseen hindrances both personally as well as professionally.
And your first job teaches you the most. That's because you have just started and there's so much to learn and catch up. And it's always good to know the syllabus before the exam, isn't it?
So, here we are with a list of things you can learn in your first job that can be applied throughout your career.
Attitude is important
The earlier you learn this, the better it is.
To have a solution to a problem is not necessary but having a positive attitude towards the situation entirely is.
In your first job, you should focus on observing how your attitude can change the course of things. By having a negative attitude, you not only make a failure of yourself but discourage others too. Your attitude is of utter importance.
To care about small things
A building is made up brick by brick. Your career is no different.
It is the tiny things you do right that counts.
In your first job, you can learn how it's not always about the big fish. If you are looking for first job tips, highlight this one on the top.
Focus on the small deeds even if nobody notices them at first. Doing the right things matter even if they are small.
There's no full-stop to learning
Your first job experience isn't about knowing it all from your academic intelligence. You can never know it all and you should stop pretending it. There's no end to learning. Learning is the chief element for success. Keep doing it.
Pleasing v/s Impressing
Yes, both of them are entirely different. Don't focus on pleasing your seniors by doing their personal chores or buttering them. It might work for some time depending on your seniors but in the long run, it isn't the solution.
The ladder to success is hard work and perseverance. Impress everyone with your capabilities and do not give in to cheap tactics to reach the top. It's not worth it.
Marketing yourself is the key
Moving ahead to the most important point, you need to learn how to market yourself.
If you are able to learn that during your first job, you have learned quite a lot to keep you going upward in the graph of professional success.
Just as a product needs marketing to do well, you need to do it for your qualifications.
Just that an ad film probably wouldn't do it well and you will have to do all the talking with your work. So, keep working and make sure you are doing it in the right direction.
Take up opportunities to show off your skills even though you aren't getting any personal benefit out of it (for a while).
Conclusion
First job is more about learning than doing what you have learned so far. And with correct first job tips, you can excel it like a pro.
The best part is that you have the leverage to make some mistakes and quietly learn out of them. Are you ready for your first sprint then?