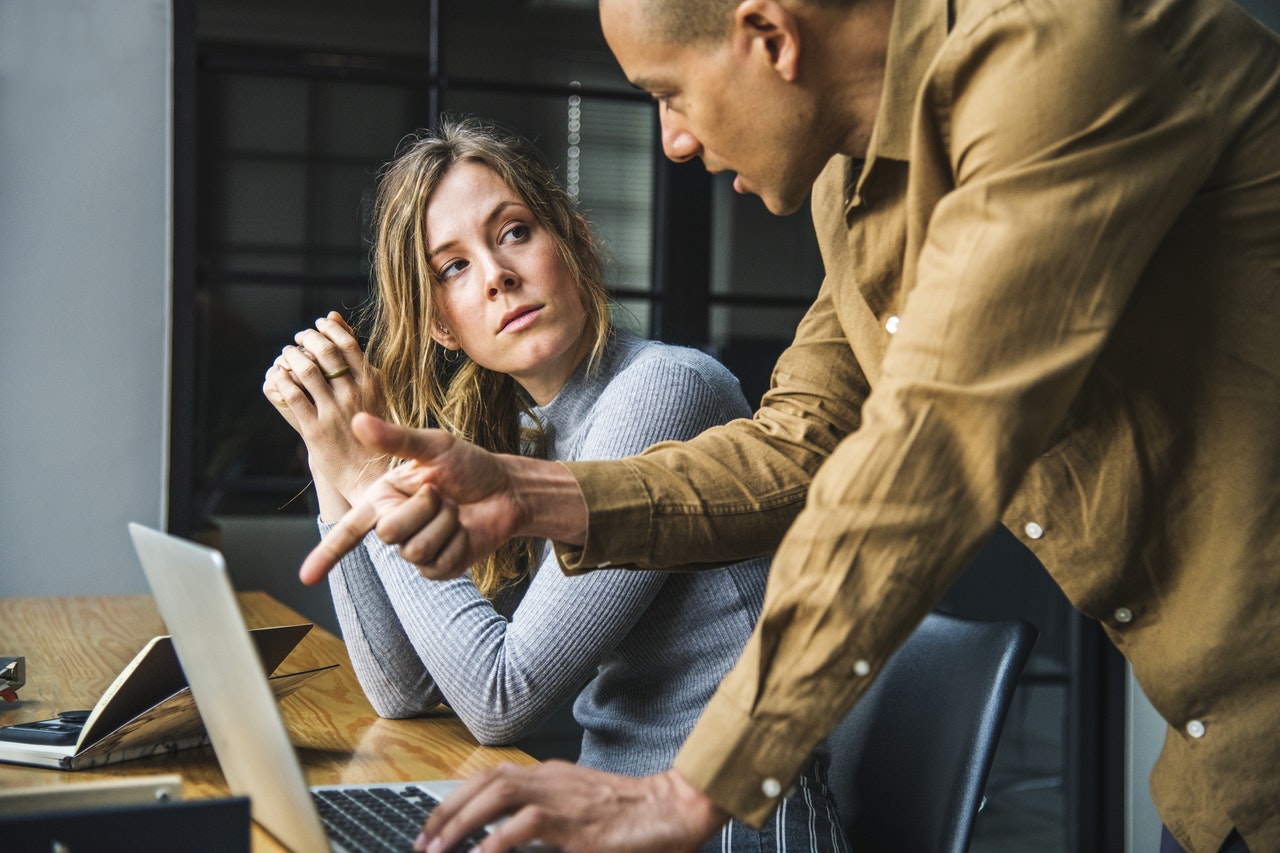 The thrill of landing your first job right after college is unmatched. From being the notorious back-bencher to a debonair gentleman, you have come a long way in your career.
From your older BFF to your distant uncle in the USA, everyone will shower you with blessings and lots of career advice when you land your first job.
Our advice: Don't pay too much attention!
Each job and candidate is different from the other; no two individuals can have the same work experience or learning.
There will be some shockers and surprises as you begin your professional career which may be unique to you only.
So, believe in the magic of new beginnings and start your career growth journey on a positive note.
Here are some most common things about the first job that NO ONE tells you about.
Learning is not over
You may have graduated from the best universities of the country with flying colors but does it make you learned enough?
In your first job, you learn that learning never really stops for those who aim high.
For instance, you may have been the marketing maverick of your batch, but your first job role might prove the opposite.
All the companies have different ways of working that you may or may not have learnt in colleges or textbooks.
Your career growth depends on how much you learn on the job without a mentor or teacher to guide you. While having a mentor sure does play in your favor but that's a rare chance.
Colleagues are your NOT friends
Remember everyone you meet at work may not necessarily want to be friends with you. You might bump into some challenging personalities who might get on your nerves.
It is not essential to fight back, throw a shade or get annoyed with co-workers at your first job. Take some time to learn about each one's working style and ethics.
Your career growth and happiness depends on your adaptability and adjusting behavior in the new workplace.
One of the most important job tips – Steer clear away from office politics and joining alliances.
Relationships take time
Unlike your first day at college, you won't right away bump into your future BFF. You will probably meet a bunch of oldies, senior reps and interns before you actually find someone of your age group.
Remember, not everyone is starting out their first job like you. Some have been there and done that long before you were even born.
Embrace the change; mingle with people from all departments to share knowledge, ideas, and experiences that will indirectly widen your horizon.
This is why the best of job tips include networking as an essential.
Asking questions is not a sign of weakness
Much like your classroom, you have full freedom to ask questions as many times as you want without the fear of being judged. Most new graduates are scared to admit when they don't know something because of the fear of coming across as dumb or incompetent. With your new job, learn to admit your limitations to gain a chance to learn something new from an expert.
One of the important job tips says – Asking questions shows curiosity and interest not the failure and lack of knowledge.
You won't be graded
Unlike your university days, there won't be professors or coaches grading you for every performance or test. It might sound like a good thing to not have someone constantly keep an eye on each of your moves but it isn't.
It may take months or years for you to receive any feedback or appreciation from your boss in your first job.
Consider yourself lucky if you have a mentor who sits with you for performance reviews. Your career growth will escalate if you take the freedom and independence in the right spirit.
Professionalism
Absolute trash! A certain level of professionalism is expected out of new graduates like table manners, communication etiquettes but it shouldn't stretch to an uncomforting extent.
We have come a long way from the 'ma'am' and 'yes, boss' work culture to open-space, flat organization with no hierarchical restrictions.
In this respect, here's the best career advice you'll ever receive – Don't stick your emojis and slangs in ever email but also don't lose your personality in trying to be professional. Be yourself!
Mistakes cannot get you fired
We are all human after all. It's but natural to err for new graduates who have little know-how of how things work at the office.
In your first job, it's acceptable to make a few mistakes or spill some coffee, drop some papers and forget a few deadlines but don't repeat them again and again.
It shows incompetence and carelessness which can be demeaning for your career growth. Swiping away your goof-ups under the rug can cause more trouble later on.
So, the best way to go about is to own up to your mistakes. Trust us; you won't be fired for coming out clean.
Also Read: 10 Common Job Mistakes Everyone Make (And How To Avoid Them)
Being good at your own job is not enough
If you're in for a marketing role, you better have sufficient knowledge of social media, public relations, and advertising too.
The new-age businesses aren't exactly looking for masters of individual traits, rather they seek multi-talented people who will take up more than their job roles.
If you want to be noticed in your first job, be assertive and proactive.
Take up what can be slightly up your alley because your career growth depends on how well you juggle between tasks in a minimum time span. Establish yourself as an indispensable, reliable and fairly important part of the team.
Put on your positivity pants before you walk in that door of the new office. If you haven't found your first job yet, why not apply for AMCAT examination?
The AMCAT Exam is ideal for students looking for a career-break right after college. A good AMCAT score promises decent entry-level jobs in India's reputed 700+ companies that seek new talent in every field of operation.