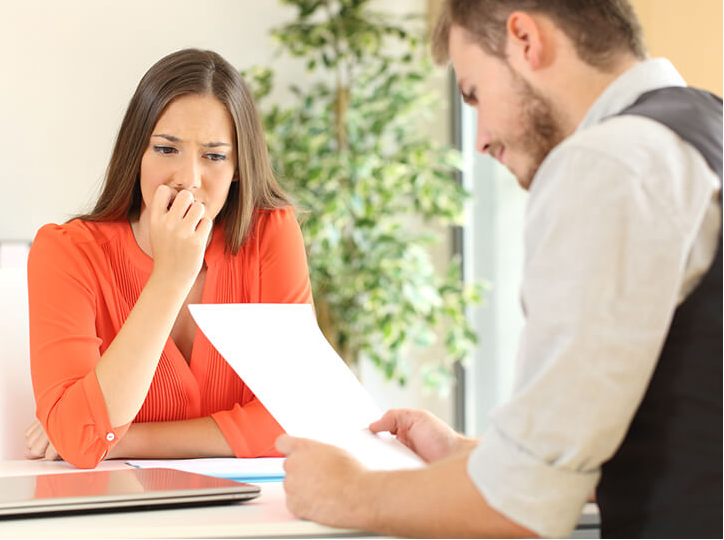 So, you were off preparing for entrance examinations? Waiting for a chance to crack your favourite college? Couldn't crack a job straight after graduation? Or were waiting for one after your last job? If you're wondering how you would address these concerns for any prospective employer – we have just the thing! How to fill in gap months and years, at the time you decide to write your resume.
Why Gap Months or Years:
In a gist, these are the common reasons why students and employees have gap months and years on their resume:
Time off education – Time for Family, Travel, Societal plans
Retry for Premier Colleges / Courses
Attempting for An International Educational
Lack of a good job after college
Frequent job changes with gaps in the middle
Inconsistent job history
Resume Writing with Gap Years:
The flip side to these gap periods on your resume? Explaining them and how you utilised them at a job interview – 'How resourcefully did you use your gap period?'
So, if you are also one of the people who fit the criteria, you need to buckle up and prepare an answer to the question while you have still time. Here are a few tips on how you can utilise your gap period between courses:
1. Diploma Courses:
If you are applying for courses in colleges which offer limited seats, you should always apply for a couple of diploma courses too (Engineering Diplomas and Conventional diploma courses included). By any chance, if you miss selection in your course, you will still have something in hand. Even if you didn't do it beforehand, there are a lot of institutions which offer you a range of courses even after the normal admission period is over.
You can research about these institutions and courses and choose one that's relevant to your career goals. And then list these while writing your resume.
2. Internships:
This is mainly applicable to students who are done with their graduation and taking a gap before higher studies. There is nothing better than an internship to cover up this period in your resume. (Consider one now, on our sister portal – LetsIntern)
Yes, taking a full-time job is an option but that won't leave you with ample time and energy to invest in the preparation of your further studies.
3. Workshops:
Many reputed institutions conduct time to time workshops depending on your field of study. All you need is to be aware of what's happening where and when. Take part in these workshops and improve your skill set to add more scores to your resume.
You can be a medical, engineering, or a journalism student; relevant workshops are conducted mostly for all streams of study.
4. Professional Training Courses:
Other than the diplomas and internships, you can engage yourself in professional training programs that enable you to add a few more stars to your professional career. Not only that, they also help in your further studies as it acts as a base course.
For example, if you are waiting to be enrolled in a master's program that qualifies you as a dietician, you can do a base training course with nutrition based curriculums.
5. Hobby Classes
Yes, even that will do. If you don't want to engage yourself in academic courses for a while, you should at least enroll yourself in some hobby classes (or hobby-based internships). It can be painting, dancing, sports, etc. But how will it help enhance one's resume?
Bringing it together:
The idea is to show that you don't believe in wasting your time. At least you engaged yourself in some activity while preparing for your further studies. It also answers for your hobbies mentioned in the resume, as candidates often lie in their resumes about their hobbies (for several reasons).
Of course, there are other things too, depending on your choice and understanding. More or less, these activities and courses form the base idea of what all you can do in your gap months and years. The moral ultimately is that this (gap period) time isn't a leisure break but a very crucial time in your career which you must utilize fully to pave your path to a bright and shining career.
We hope these points made some sense to you. If you need more help in resume writing, you can try out our new offering – ResumeBuddy – the three-step automated resume creation tool, which helps you with both a recruiter-friendly resume and cover letter in 5 minutes.
You can use the same to apply for our exclusive AMCAT jobs too!
* Including inputs from Sabina Yeasmin
If you liked this piece, you can also read:
Job Search | No Work Experience? Your Resume can still look Good!