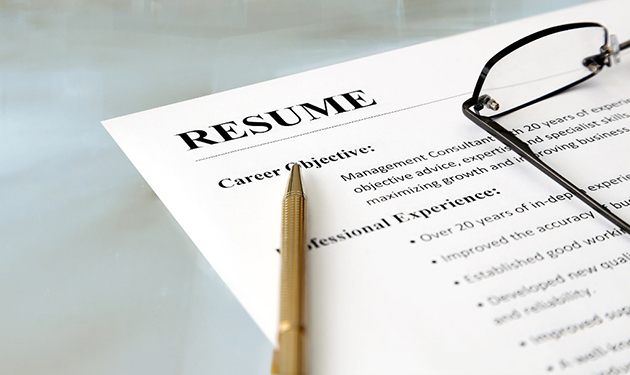 Keen on getting it right in your latest attempt at resume writing? You're not alone. All those who go through a job search journey face this blank piece of paper/screen, be it a graduate seeking fresher jobs, or someone in their first or second job, looking for an upgrade.
In an earlier blog on resume writing (How to make your resume, your most powerful one ever), we had given our list of hacks which can raise the bar on your resume – your first chance to get screened by a recruiter, favourably. Today, we look at them at a basic level – in terms of what is actually missing from your resume.
Things Missing From Your Resume
Each year, 1.2 crore job seekers come to the job market – each with their own set of skills (core and soft skills), their own aspirations and job needs. The way to ensure that all of them (and You) are able to make an impact in fresher jobs, is by ensuring that you can communicate these to your potential employer. With your resume.
1. Profile objective
Are you a repeat offender, confusing a standard CV with a resume? As any resume writing expert will tell you – make the resume according to the job that you're applying for, instead of what you aim to do in life.
For example: Applying for a client-facing job in the IT sector? Say that in your resume objective – Wish to master/develop expertise in Client-facing situations in Technical Support.
(Trick question to expect – So, you wish to freelance as a technical support personnel?)
2. Resume Template
The right resume template can ensure that a recruiter can glean the most of your resume. In fact, guides to choose the right resume template is one of the most important job search queries.
Remember, it does not have to be a high-creative visual resume (unless you're experienced or creative enough!) it should be good enough to present your information on a single page – WITHOUT CLUTTER.
Resume Templates are one of the reasons why students opt for resume builder formats like SkillCV (one of our more recent offerings). Do, however, ensure that you've a reader-friendly digital and print format.
3. Social Profiles, Hyperlinks and Supportive Information:
DETAILS MATTER. Add links to your job-specific social profiles, hyperlinks to your college, writing samples, professional website, previous companies or internships. And a couple of words about the company you've worked for.
Barring the top 50 of the Fortune500, few recruiters would have heard about the company you've interned for or worked for, other than those in the same domain. So, including a couple of explainer words about the company is a good idea too. For example: Worked with SuperTech, a real-estate builder is a good way of putting it.
Hyperlinks are important for your digital resume, as they are easy ways to add information to your resume, without lengthening it. For the print variant, you can consider adding shortened links to your main segments – because someone would have to key them in to access them.
4. Skills and Certifications
Few candidates, especially the ones aspiring for fresher jobs, realise a basic tenet in resume writing – A resume should project your skills, certifications, strengths as the best possible candidate for the job.
How do you do that? By mentioning specific skills (check against this list of skills every employer wants). Add-on certifications, show your interest in keeping yourself up to date and being a more apt candidate.
5. Relevant Keywords
Using the right keywords, in terms of skills acquired, courses are taken up and job roles you're looking forward to is important too. Without these, you will miss the attention, you're sorely looking for, from the hiring manager or recruiter going through your resume.
The Final Piece – Putting it all together
Well, this is the hard part – putting it all together in a way that you do not end with an excessively cluttered resume or one that does not portray your best strengths. ResumeBuddy, one of the latest offerings from Aspiring Minds, helps as an automated, resume making tool by combining these elements together, in the best-possible format.
It lets you choose the right resume format, from a set of 25+ formats, compose a resume based on content suggestions, publish a PDF or DOC version for yourself. You can also use the compendium of interview resources and interview preparation tips.