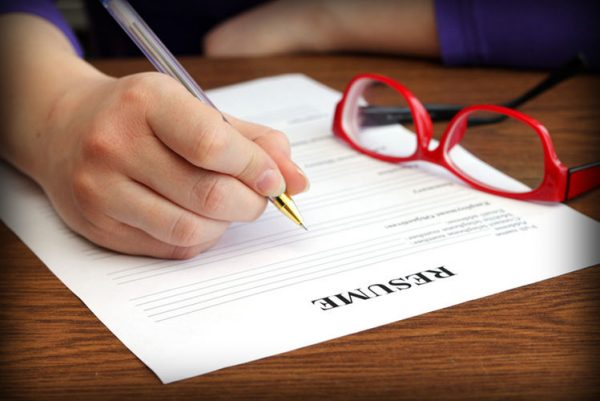 A resume headline or title is the first thing the recruiter glances upon while sorting through applicant resumes. Moreover, it is often the first criterion that makes a recruiter decide whether they even want to read your resume or not. If your resume headline doesn't make sense or goes contrary to what the employer is looking for, your job resume can get rejected right away!
So, what is it about resume headlines? What role do they play in making a resume more attention-grabbing? And what does it mean to write a resume headline for a job in 2018? We have tried to cover all these questions in this article along with what it means and how to write great resume headlines for MBA Freshers.
Role of Resume Headlines
To start with, a strong resume headline helps in clearly communicating your worth as a candidate. It concisely highlights what your profile has to offer. Resume headlines are vital to MBA freshers as MBA is a vast discipline with every student or aspirant specialising in different subjects, with different practical experience, and looking for different job roles.
Resume headlines for MBA freshers, therefore, plays an important role in describing their capabilities and preferences in the very beginning of their profile. It becomes an important medium to convey your message to the recruiter in an impressive way. On the other hand, it comes handy for the recruiters as it helps them decide which resumes to consider for advanced scrutiny.
Why You Need Resume Headlines in 2018
Writing a resume headline or resume title has always been a favoured way of initiating your profile. However, it has become all the more important now. And, the reason behind this is technological intervention in the inspection of resumes.
Today, there is little left to be manually done on part of the recruiter when it comes to shortlisting resumes. In fact, the increment in the process of online applications has further added fuel to the process of automatically analysing resumes.
Online applications are easier to scan with the help of artificial intelligence.  And, artificial intelligence enables methods involving the scanning with inputs fed by the company, which includes set guidelines regarding the resume headline.
Furthermore, even when recruiters go through resumes manually, there are just too many of them to handle (and read whole resumes individually). This gives you and your resume headline a very short span of time to catch the attention of the recruiter.
Types of Resume Headlines You Can Consider
If you are applying for a fresher job, it is best to remain within the 'formal' way of writing headlines. You can be as creative as you with your words and the content. However, it is best to restrict yourself from falling into the trap of being too casual or informal when stating things.
You can personalize your resume headline, focusing on your previous achievements. For example, if you have exceptionally benefitted a company previously (even as an intern), you can highlight it in the headlines.
Your resume headline need not be a full sentence with proper punctuation. You can just focus on keywords and come up with a brief headline for your resume.
If you have preferences, tactfully mention them in the headline by mentioning what you are capable of, and what you are looking for.
5 Model Examples for MBA Freshers
To be clearer on the guidelines, here are 5 model examples for you to consider. You can get the idea of writing a proper resume title from these. Or, if it suits you, alter them to your specifications and requirements.
Result-oriented MBA graduate, looking for a challenging career
This particular resume headline shows that you are confident about yourself and are open to challenges. Employers look for candidates who are willing to sit in front of the computer and do everyday tasks but not restrict themselves to it. They want candidates who are open and even eager to take up new challenges.
Helped previous company grow 15% revenues in 2 months
It need not be a TATA or Reliance, even if you have worked with a small or medium enterprise and helped them grow; it's quite a lot for a fresher job. Your headline draws the employer's attention to further consider your resume. So, keep it simple, precise and say exactly what you need to say to appeal to the sensibility of the recruiter.
HR topper from reputed management school, with 90% overall score
If you have worked hard to get that 'A+' in your mark sheet, you should get all the chances to flaunt it and use it to your benefit. Yes, skills obviously matter. However, companies never ignore applicants who had been toppers or who have scored brilliant marks. So, if it appeals to them, it can very well be the headline of your job resume.
Distinctive experience in market handling, looking for a career in online marketing
This headline fits perfectly when you are looking for a job in a specific department. If you aren't open to other posts, it is best to mention it in the resume. This will save both your and the recruiters time and efforts.
A specific resume headline will always catch the attention of the recruiters looking to fill in specific posts. And, once you have their attention, the chances of your getting shortlisted increases manifolds.
Specialisation in Information Systems with a supplementary diploma in finance & accounting
Recruiters are always open to hiring employees who have additional relevant degrees or diplomas in the relevant field. And, by putting that information in the headline you open with additional skills or degrees that you have.
Though including your degree (and maybe showing off a bit) in the resume headline is a good idea, don't include all your degrees there. Be selective and keep it concise by personalising every resume according to the requirements announced by the company.
Writing a resume headline or title isn't difficult but coming up with something that catches the eye instantly is a tricky task. You can get many resume headlines on the internet but copying them might not be a great idea as the recruiter, in all possibility, will know that it is not very original.
Every profile has something unique in it, and you need to comprehend what's in yours. Tailor your resume headline according to what will paint you in the best light. However, you can take help from the above guide and headlines to get an original as well as an impactful headline to stand out among other applications.
5 Job Resume Mistakes You Must Avoid If You Want Your Dream Job
95 Powerful words for your Resume & Cover Letter