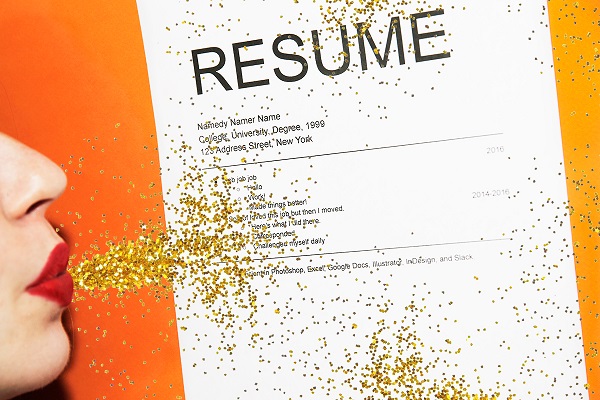 Your resume and your C.V is your calling card. It is the 10-second window that you get to impress the recruiter and compel them to dig in deeper. While the traditional method of writing your C.V and resume works wonderfully, going all out creative is not a bad idea either. All you need to do is keep certain C.V/ resume tips in mind and play with the rest.
Why you need a creative C.V
"First impression is the last impression" stand very true for your C.Vs and resumes. With a bare minimum seconds given to the candidate, you need to have the oomph factor to make the recruiter sit up and take notice and not through your C.V on the mounting, not-interesting-enough-hence-ignored list.
An attractive C.V can pick you up from the rut of being boring and give you an edge over your competitors. Sending a video C.V is an interesting option though it might not always be practical. Likewise, you can move beyond black and white and add colours to your resume and C.V. However, the catch it that your resume/C.V should not get too overwhelming.
That means, your C.V should catch the eye of the recruiter and it should be easy to move through. If you make your C.V too glaring, then it won't work. Your story should be present in a legible and interesting manner, starting from the latest achievements and moving down in a chronological manner.
Wrapping the C.V or rapping the C.V up
Dawayne Kirkland, a New Yorker, found an interesting way to present his C.V and draw the recruiter right in. He rapped his entire C.V and left the recruiters highly impressed. Putting his creative prowess to great use, Dawayne "rapped his C.V to the tunes of Kendrick Lamar's DNA" (and he also wore a "I want this job t-shirt while doing so, FABULOUS).
He did all this for an internship at a digital agency, VaynerMedia and the CEO of VaynerMedia way so impressed by the creative move that he shared Dawayne's "application" on Twitter.
So, when applying for fresher jobs or any job for that matter, remember to give your C.V the space to do the talking or do the rapping. Take hints from all the resume tips that come your way and create something unique around it.