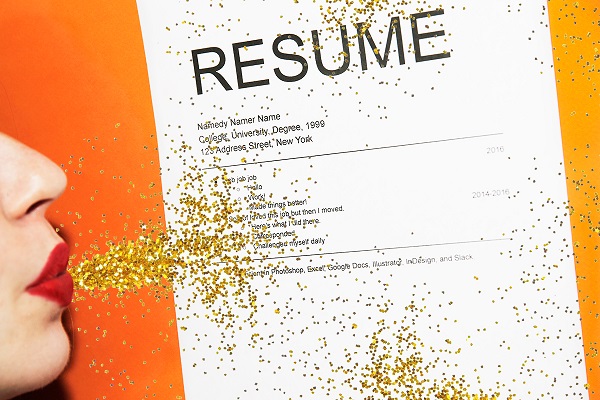 When you send in your job resume, you have a few seconds window to attract the attention of the recruiter and not make them want to throw your resume in a pile of other not-so-interesting ones. Your resume is the first introduction that you give to the recruiter. And, if you really want the job then your first impression should be well worth it.
Something that might put the recruiter completely off your job resume is some glaring mistakes that you think are unimportant but which can put you in the backseat. So, today we will take a look at these stupid yet simple mistakes that can very well cost you the job.
Being unorganized
You might have heard the famous saying "the first impression is the last impression." A big reason why this saying continues to be famous even after all these years is because it continues to resonate with the audience and holds water.
When you send in your job resume, you prepare to make that "first impression". And, if that proverbial first impression is not up to the mark or fails to impress the recruiter, then it might as well be the only impression you get to make.
An unorganized resume can make the recruiter reject your job resume without even caring to dive into what your skills and qualifications are. That is why it is highly important that you organise your resume in a chronological order and give it a defined structure.
Put your name, email id, phone number and address on top and highlight the things which you think will recommend you to the job.
Making grammatical errors
Grammatical errors are a huge turn off for all recruiters. Silly grammatical errors can put your job resume in the bin even before you can say the word jobs. So, make sure to read and re-read your resume before sending it in. You can also ask a few of your friends to proofread it for you.
And, keep it in mind to avoid "text lingo" to make your job resume attractive. You might find it cool to say "wanna" or "gonna" when texting your friends. However, this words will not impress the recruiter.
Your job resume is a formal document, and the language you use should reflect that too.
Move over the trivia
Gone are the days when longer resumes were considered attractive. Today, the ideal length of a job resume is restricted to one page and that leaves little space for unnecessary trivia. A crisper resume is better received that an overly indulging one.
Instead of delving into the fact that you won an award when you were in the 8th standard, keep your focus on what you achieved during your college years. Talk about the projects you were involved in or the extracurricular activities you were a part of. However, if you captained the school football team, then that is an important worth putting on your resume.
Just make sure that whatever information you give is relevant and in sync with the profile you are applying for. Edit, cut and chop extra information to make your resume perfect.
Appropriate email address
People often think that no one is going to focus on the email id they provide on their job resume. As such, many people skip putting that information altogether (which is a huge no, no). And, many other use the same email address that they did when they were kids. Most of us goofed up our first email id well and good.
However, since you are preparing to step into a formal setting, upgrade your email id to a new and better one and put that on your job resume instead of cutiesomething@*****.com.
Also, make sure that your email id actually has your name on it, without cutie, sweetie, princes, stud or any such suffix and prefix attached to it.
Be simple and straightforward
A job resume is an opportunity for you to paint yourself in a great light, and not an opportunity for you to show off. So, don't go for too complex sentences or big words. Keep things short, simple and meaningful. It will look better if you keep your resume error free and are able to communicate things effectively.
Keep your resume compact and don't stress yourself after jargons. Be straightforward in your method of communication and the recruiter will like your resume better for it.
The path to an impressive job resume starts with knowing what all to avoid and what to include in it. You need to be very specific about what is it that you want to tell the recruiter about yourself. For rest of the work, that is grammar check and presentation, you can opt for online resume building sites like Resume Buddy and craft the perfect job resume.