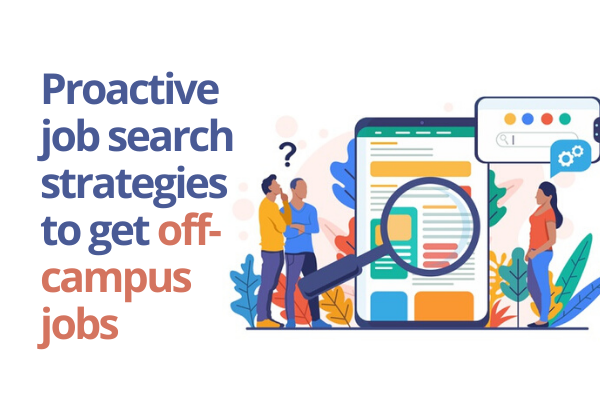 Want to apply to off-campus placements but have a gap year? worry not, with the right preparation tips, you can strengthen your candidature and get closer to your dream job.
That is why to help you sharpen your job search strategies, here are top tips to help you best prepare for off-campus placement with a gap year.
Shortlist Job Profiles
In order to have a successful gap year campus placements, you should start by narrowing down your options. This will help you direct all your time and effort towards creating high quality and targeted job applications.
Sending quality job applications will increase your chances of getting to the next rounds of the selection process. So, don't apply to every job openings you see on the job website.
LinkedIn
Through LinkedIn, you get the chance to connect with potential recruiters and employees. In fact, you can also connect with alumni, professors, and executives in your dream companies.
Moreover, LinkedIn will help you learn more about the companies and their policies.
Certification Courses
Showing certifications on your candidature will show the recruiter that you are serious about your search. Moreover, it will also showcase your credibility and give validation to your skills.
Moreover, through certificates, you can highlight your employability skills and your competence in both hard and soft skills to the recruiter, it will also make gap year engineering placement much easier.
Right Job Resume
To kick-start your job search, you need to start filling up job applications. And for that, you need to start working on your job resume. Creating a perfect job resume will make your search for off-campus jobs much easier.
In fact, it will help you stand out from the thousands of job applications. You can also take help of a professional tool like Resume Buddy to create an impeccable resume within minutes.
Also, don't forget to attach a cover letter with your job resume. In your cover letter, make sure you mention valid reasons for the gap year and what you did during that time.
Virtual Interview Process
Once you have applied to a few job openings, you start preparing for the virtual interviews. Start preparing for interview rounds, if you want to get the job of your dreams.
Moreover, there is a high chance that the recruiter might ask you questions related to the gap year, so make sure you prepare an answer beforehand.
Other than preparing answers to common interview questions, you should also use Mock Ai to give mock interviews at home and hone your interviewing skills.
These are the top 5 tips for you to handle a gap year placements. Take these tips into consideration when looking for jobs.
Moreover, keep a positive mindset and work hard for your dreams.
Best of luck!