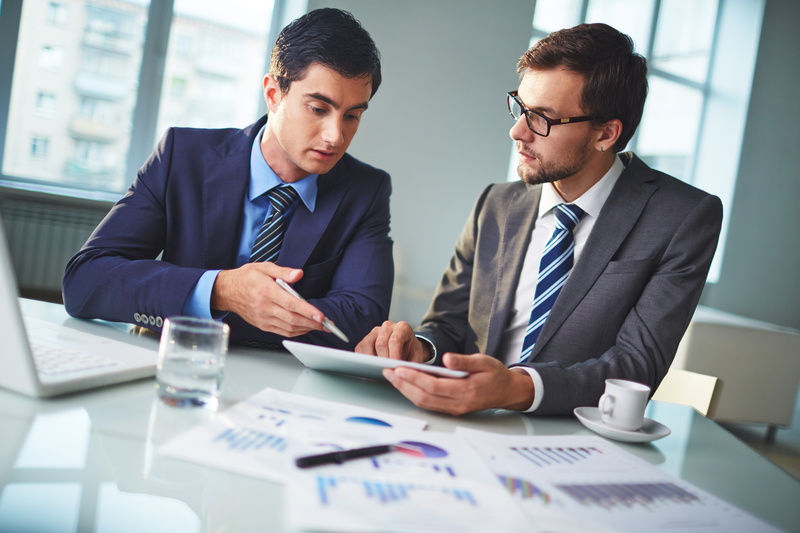 If you notice, most of the times business consultant jobs are bagged by the top graders from top-notch universities boasting of interesting work experience.
This is a highly prestigious and competitive industry sought after by freshers looking for jobs after graduation. It is a very rewarding profession provided that you're good at it. The job role of a business consultant is organizing and managing business tasks for clients.
As for a business consultant job, you should possess strong research and analytical skills in this profession, as consultants are often hired to help clients improve or fix upon an area of their business.
There are some people who go on to become more successful business consultants than others because of their personality traits.
Yes, there are certain characteristics specific to the business consultants that make them stand out of the crowd. So, if you're looking at business consultant job for future, you must try to acquire the below-listed personality traits.
Special Offer: Get AMCAT at just Rs.949/-. Use Code BLOG2019 at payment page. Hurry! code valid till 31st March 2019 only. Register Now.
5 Qualities that will fetch you the job of a business consultant job
Business consultancy is a great profession for students looking at fresher jobs after graduation. Besides being a job for the 'bright mind', it also a prestigious profile that makes you stand out of the crowd.
So, in order to grab a not-so-ordinary fresher job of a business consultant here are top 5 qualities that you must possess. If you don't possess them naturally, you can acquire them through training and conscious effort.
Donning the expert hat
One of the main reasons business consultants are approached by clients is when they need expert help on unknown subjects. They expect you to have a higher level of knowledge and expertise on such subjects.
This is because there is never enough time to learn about a problem and find ways to fix it. But with your expertise in this fresher job the clients can reduce the turnaround time and improve overall performance.
But such is the nature of a business consultant job that you can never have all the answers to every single problem. So, you must be resourceful too. You should have established connections with other business consultants who can help you out of such situations.
Besides, your knowledge should also be current and relevant. As a part of preparing for this job after graduation, stay updated through magazines, training, and networking with other professionals in the industry. Know your expertise but don't try to be all things to your client.
Being social
If you enter the office gate and head straight towards your desk without waving a 'Hi' or shaking a few hands here and there, what are you even doing with a business consultant job?
This fresher job is a strict no for those who simply like to keep it to themselves. You should have impeccable people skills to succeed in business consultant job.
A touch of humor, wittiness, and confidence is what it takes to get people to listen to you. You should be able to put your clients at ease so that maximum information can be drawn out to help chalk out better problem-solutions. Being confident and upfront are pre-requisites of this job after graduation. So, choose wisely!
Go further
No, this isn't a tagline of any commercial brand. It is actually the sole mantra followed by every business consultant throughout their career.
Going beyond the call of duty or waling that mile for better results is an important job skill to have when in this profession. Clients do not run to those consultants who draw out a solution in thin air. They trust professionals who invest time and effort in analyzing the business problem to draw out practical solutions based on facts and figures.
You should think on your feet because this is what a business consultant is hired for. You should be ready with concrete solutions backed with your expert knowledge and rich experience.
Be flexible or go home
Great consultants are hard-wired to be flexible. Ironic much? Well, yes!
A business consultant must be flexible in order to adapt to new projects, work cultures and colleagues. A business consultant job is like a one-man army. You should be able to cater to the needs of different clients in different countries with diverse needs.
You should have people-oriented job skills to allow you to be the go-to person for all your clients. Your soft skills and knowledge can help in securing a well-paying job of a business consultant.
As for fresher jobs in this field, you must be totally hands-on with all business problems. At the start of your career, you will be juggling between lots of clients from varied domains seeking help for a vast variety of problems that you may not have even heard of. So, as the newly hired business consultant, keep expanding your knowledge base and job skills until you're at the top of your game.
Professionalism goes a long way
Business consultants are people of high-esteem who are looked upon by others. They are in a position of power and influence which means one wrong move can set the house on fire. So, it is of utmost importance for business consultants to exude ethical, professional and sincere behavior while dealing with clients and their teams.
Be a 'safe pair of hands' for the client's business. Do what you said you would do and do it with great honesty and hard work. Build trust early on by delivering quality work. Eventually, you will be given more opportunities to shine out than the rest of them.
A business consultant job is about being the best team player. While working in a team try to collaborate, learn, value other's opinions and expertise because this is what good team players do.
This is not an exhaustive list but it gives you a top of the head idea of what to master before applying for a business consultant job.
This is the kind of job after graduation that only a few manage to secure. Are you one of those? Do you have what it takes to be the ultimate problem-solver for mega-MNC? Do you see yourself as a business coach over the next five years? Take the amcat exam to know about your true capabilities and readiness for this fresher job. The amcat score will help identify your true potential for this job role.
Also, you can apply for business consultant jobs at the AMCAT Jobs Portal which is exclusive to amcat subscribers only.
Special Offer: Get AMCAT at just Rs.949/-. Use Code BLOG2019 at payment page. Hurry! code valid till 31st March 2019 only. Register Now.