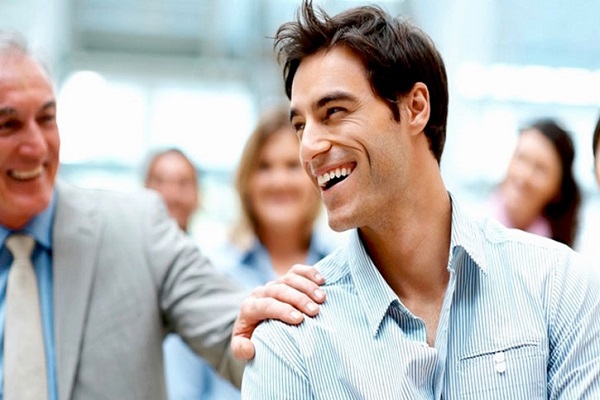 First, congratulate yourself with a pat on the back for successfully making it to the first day of your first job. You've put in the hard work and efforts that it takes to get to this point in life. The first job is not easy. Neither for the scholars nor for the average guys straight out from college.
It comes with a lot of uncertainties, new people, new environment and multiple unforeseen challenges that make the whole experience a bitter-sweet one.
The first 30 days in the first job are sort of overwhelming for all of us. It is that time of your tenure at the company where you will have most 'ramping up' to do.
Special Offer: Get AMCAT at just Rs.949/-. Use Code BLOG2019 at payment page. Hurry! code valid till 31st March 2019 only. Register Now.
So, in order to make the first 30 days in the first job a blissful experience we've put together a list of first job tips. Read on to know those five things to do in the first job that will shape your future at the company.
Things to do in first 30 days in the first job
Given the overwhelming circumstances, it is easy to give in to the pressure of the first job but this is what we are fighting against. The ultimate goal of the first 30 days in the first job is to learn everything about the new workplace without losing yourself to the madness of work life. It's about making a great first impression at your first job while trying to excel in each task.
Introducing yourself, relentlessly
You might feel a bit awkward in the first few days at the first job. It is your time to shine through the clutter and make people aware of yourself and what value you'll bring to the company.
Here's the best first job tip you'll ever receive –
Start with introducing yourself to your colleagues, seniors, and juniors but at the right time and place. Ask for the time at the start and finish of meetings to introduce yourself to important personnel. You should have an impeccable introduction that'll grab the attention of everyone.
However, don't overdo it!
Ask questions, as many as you can
Research suggests that employees who ask questions in their first job are more likely to perform better than others. Don't worry about being annoying in the first 30 days in your first job.
You are expected to have a lot of questions which is why everyone is happy to help. However, make sure to ask the right questions not the obvious ones.
Google before you ask any generic questions because this might make you come across as a lazy bum.
Also, ensure that you're asking the relevant questions in the right manner. You can choose between emails, text messages, face-to-face conversation or group meetings to clear all your doubts.
Don't be the last one in and the first one out
But don't follow the vice-versa too. The first 30 days in your first job are all about demonstrating your commitment and enthusiasm towards the job. If not before time, make sure to clock-in time every morning to project punctuality and dedication. Make your days productive, not long.
Don't start packing up before everyone else in your bay. Since you're new, you're expected to stay in and learn everything in time. Send out a weekly progress report to your manager to keep them abreast of your work routine and commitments. Arrive at and leave from work on time is one of the so many other things to do in your first job.
Additional Read: Things You Can Do In Your First Job That Will Help In Future
Get to know the workplace and co-workers
Whether you work in a 5 people-run start-up or in a large multi-national company, you should try to know about the people you closely work with.
Focus on your manager, your peers, and juniors if any.
Since it's your first job you are expected to make an effort to strike conversations and become a part of the team.  It's important to make new connections and allowing others to know you too.
Your days at work will be more enjoyable and productive if you're on good terms with your co-workers. Simply being around your co-workers and observing their routine can help you learn so much about the company culture and work ethics.
In the first 30 days of your first job, you should be familiar with the bathroom, coffee machine, lunch hours, dining area and other day-to-day essential areas like the medical room, HR cabinet etc.
Knowing about your workplace and co-workers is a great start to your first job.
Start taking notes of milestones achieved
Right at the very beginning of your first job, use the initial meetings to understand your manager's definition of success. You should work together to set workflow, timelines, resources required and performance reviews scheduled in order to achieve the desired long-term goals.
It is one of the very first things to do in your first job because your idea of 'good job' may be very minuscule in comparison your boss' idea of the same.
Come prepared for regular performance review meetings with your manager. These meetings essentially help both parties get on the same page in terms of work done.
One of the first jobs tips you should follow is to maintain a notebook or Google Doc of all your day-to-day accomplishments, number or targets hit and progress on long-term projects. This sheet can help you showcase your progress during performance review meetings. Do not be afraid to lay out even the minutest achievement.
We all know how important it is to create a great first impression. You should start your first 30 days in your first job on the right note by following all the above first job tips. The idea is to make this journey a seamless one for you.
However, not everyone has the same first job experience so we should make room for some causalities and surprises. We must try to respect and welcome every new experience as it comes with an open-mind and welcoming heart.
But where do we look for that right first job? You can always trust amcat for job opportunities. The amcat exam allows you to venture into the corporate world with tons of great first job opportunities waiting to be captured.
A good amcat score is your ticket to a dreamy first job that will fill your soul with contentment. Take the amcat exam today to break through the average performing fresher's clutter blocking your way towards success.
Special Offer: Get AMCAT at just Rs.949/-. Use Code BLOG2019 at payment page. Hurry! code valid till 31st March 2019 only. Register Now.