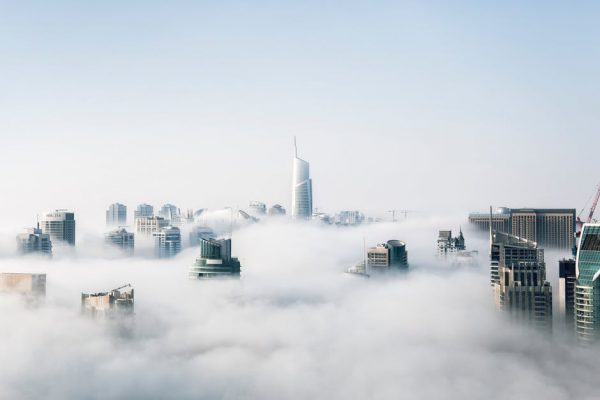 When it comes to succeeding in today's time and age, then you need to be absolutely best. The world has little space for mediocre candidates or candidates who can't prove their worth. To assure the recruiters that you have what it take to be a Business Consultant, work on your skills and to understand whether you are fit for the profile or not, you need a Business Consultant certificate.
What does it mean to be a Business Consultant?
A business consultant works on strategy, planning and problem solving, and helps businesses make profits. They design business model or marketing plan, to determine which marketing techniques should be used and how they should be used according to different projects involved. A business consultant gives advice, teaches skills, and brainstorms with the client to produce practical results and enhance strategic thinking. More businesses are focusing on hiring Business Consultants for valuable insights and marketing solutions.
Few of the offerings to Business Consultants
Job Roles to take up
Business Consultant, Management Consultant, Business Analyst, Business Development Manager, Project Manager, Functional Consultant, Principal Consultant, Strategy Consultant
Business Process Consultant.
Companies in line
SAP Labs, ZS Associates, Wells Fargo, Bajaj Allianz Life Insurance, Infosys BPO, Tech Mahindra, KPMG, Godrej Infotech, L&T Infotech, Piramal Enterprises, Wipro BPS, IBM India, Dell International, Huawei Telecommunication, HCL Technologies, Ernst & Young, JPMorgan and many more.
Skills required
A Business Consultant must be proficient in principles and applications of Business Analysis, Critical Reasoning, Customer Expectation, Essay Writing and Customer Centricity.
Salary offered
The average salary for a Business Consultant is 9 lakhs per annum. It ranges from 3 to 19 lakhs per year. 
Industries to get into
IT-Software, Software Services, Internet, E-commerce, Banking & Financial Services, Travel, Education, Media, BPO, Telecom, Healthcare, Aerospace, Insurance, Automobile and/or Recruitment.
You can work with top organizations by showing them the skills & expertise which they are searching for. You can post your certifications on professional sites or in your resume to attract recruiters.
Don't have a professional certification? Don't worry. We can help you get recognized in the industry with AMCAT's "Business Consultant" certification- accepted by 3000 plus organizations to give you a head start over others.
What is special about AMCAT Business Consultant certification?
"Business Consultant" certification by AMCAT can be earned by giving a test that tests your skills and knowledge of the subject. This test is designed along the hiring pattern of today's industries. That is why AMCAT's certification is widely acknowledged and readily accepted by businesses. The certification test is a user-oriented assessment. It allows you to take the exam in the comfort of your home while enjoying the benefit of relevant sample questions provided on the purchase of the test to help you practice.
Read on for more features:
Take from Home: You need not worry about the location of your test centre as you can simply assess your skills sitting at home.
Duration of Test: The total time allotted to complete the entire test is 72 minutes.
Certificate: You become AMCAT certified Business Consultant.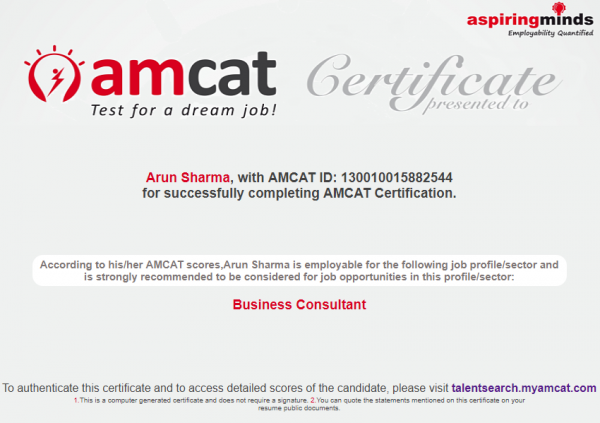 Certification Validity: Get certificate within 24 hours of the test. The Certificate is valid for 1 year from the date of the test.
Sample Questions:  Before attempting the certification exam you can exercise your skills by solving the sample questions that come along with the purchase of test. 
Sample Question 1

Sample Question 2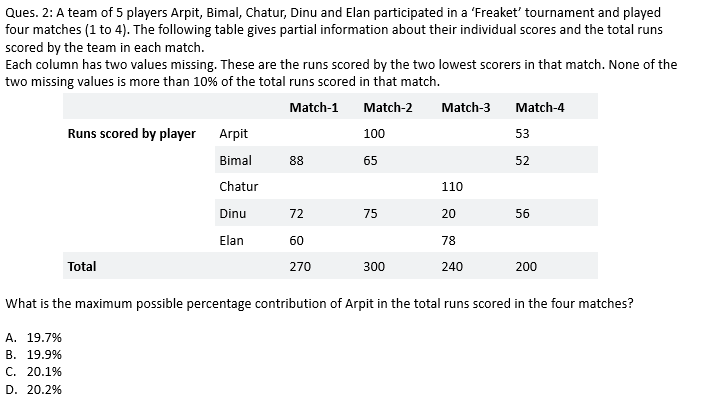 Sample Question 3

Analysis and Feedback Reports: Detailed analysis of performance and feedback report will be shared along with resources to improve your skills
Test Environment: Proctoring mechanism like audio and video monitoring coupled with geographic tagging is enabled to validate the integrity of the test.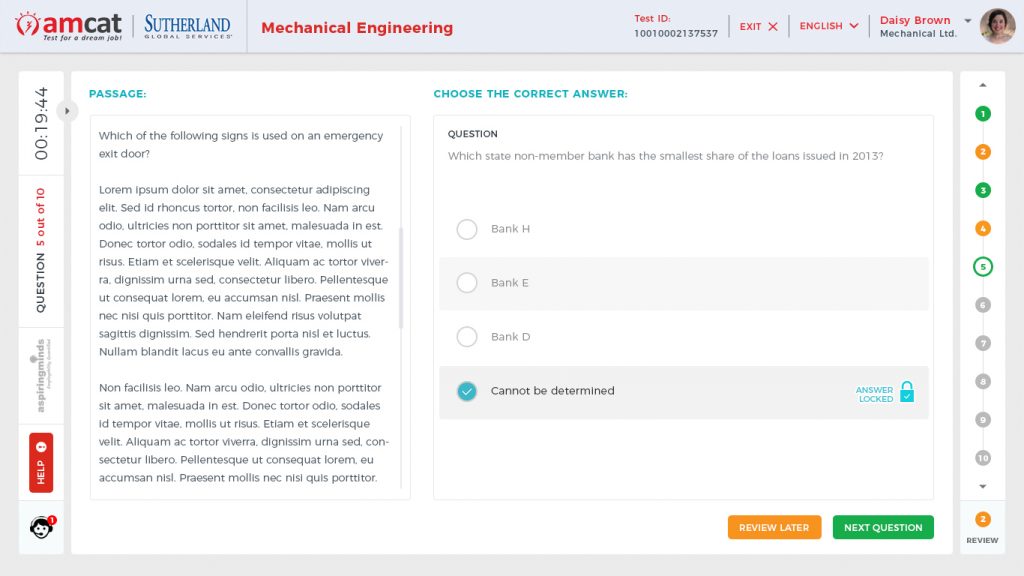 Why you should get Business Consultant AMCAT certification
Being a Business Consultant for an organization has a direct effect on company's profits and business presence. The quality of pay, as well as career growth, is manifolds in this role. Having a certification from a trusted source is an immense advantage while showcasing your skills to the recruiters.
AMCAT Certification, recognized by more than 3000 companies and 2nd most published certification on LinkedIn, not just improve your chances of employability but also helps you attract the top recruiters and massive growth opportunities. You get detailed diagnostic feedback and evaluation report along with resources to improve your skills along with added AMCAT advantage to shine in the industry and get closer to your dream job.
How to get Business Consultant certification?
Few simple steps to get AMCAT's Business Consultant certification
Step 1: Buy the product to take the assessment. Attempt the test within 6 months from the date of purchase.
Step 2: Take the test from home. Complete the test in allotted time.
Step 3: Perform well and earn the certification.
Step 4: Get assessment report and analysis of performance. Get feedback on your strong and weak areas and get resources to improve your skills.
Step 5: Publish your certificate on LinkedIn via MYAMCAT.
Step 6: Apply for jobs and get closer to your dream one.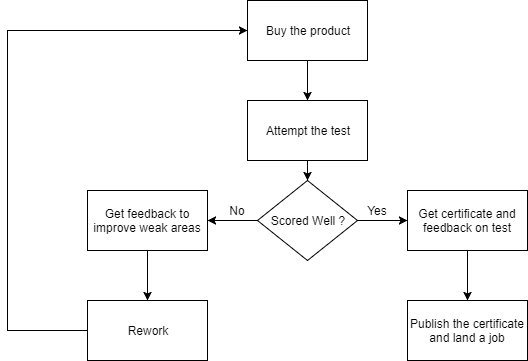 You will be assessed on the following module for the certification
Business Analysis
The Business Analysis (BA) module primarily assesses the capacity of an individual to analyze requirements, understand business problems, make data-driven decisions and provide solutions using statistical methods- 15 minutes
Critical Reasoning
The critical reasoning module assesses an individual's ability to think through and analyze logical arguments. – 20 minutes
Customer Expectation Management
This module assesses the candidate on his ability to identify solutions that satisfy customer needs while respecting the product/service agreement. In this module, a candidate selects best and worst action to be taken for the given situation. – 6 minutes
WriteX
The WriteX test is based on artificial intelligence and evaluates the candidate's written English. The candidate has to write an essay on a given topic and the essay is scored on two aspects – Content and Grammar.- 25 minutes
Customer Centricity
This module evaluates the candidate's ability to handle customer queries, requests and complaints promptly, decisively and respectfully, leading to a positive customer experience. In this module, a candidate selects best and worst action to be taken for the given situation. – 6 minutes
How to assess your performance?
Our detailed analysis and feedback report provides your scoring in the test and indicates your strengths and areas of improvement in each section. It gives your percentile to help you assess your skills. The report also features resource section where you can improve your skills even further.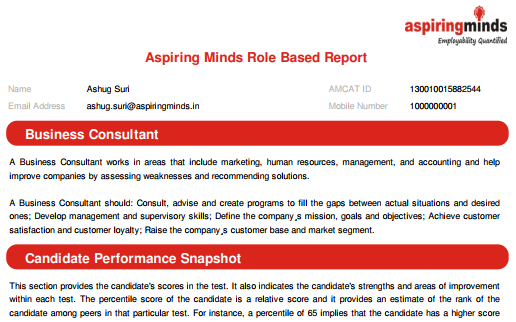 Offers For You!
Buy with AMCAT test and get 40% off on the price of this certification. Click here to buy.