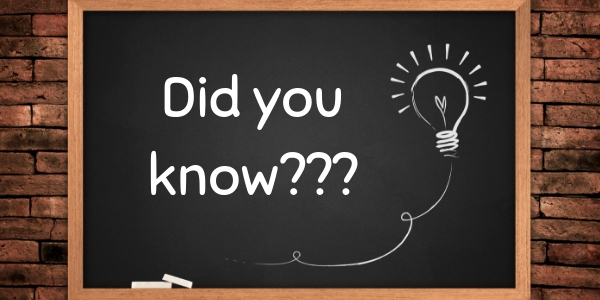 The AMCAT exam is the ideal platform for anyone looking for a rewarding career. With its vast reach and the ability to let your skills speak for you, AMCAT is the stop that can pitch you on the right career path.
And, we are not just saying that because we are a huge fan of the AMCAT exam and love its concept but because we have got these facts to speak to the world how truly amazing AMCAT is.
So, dig into these 4 facts about the AMCAT exam which will tempt you to acknowledge that it is your best bet for finding your dream job.
Fact 1 – It hosts some grand companiesReliance Jio, Aricent, BYJUs, UBER and Quikr are some of the biggest names in the IT industry. And, AMCAT has played host to all of these.
From big, established names, to mid-sized companies, to start-ups, all have turned towards AMCAT to find the ideal candidate.
SecureKart, MagicPin, Trading Bells, MindTree are a regular with AMCAT. So, once you give the AMCAT exam and score well, the opportunity to apply for these companies opens up for you.
To know more about the companies that hire through the AMCAT, check out our blog on this subject.
Also, if you need proofs, then we have got a few hiring reports to prove our claim and establish the grand level on which AMCAT operates.
Fact 2 – You get numerous job interview callsThe whole point of your education and the countless exams culminates in one thing – the interview calls you receive and the job you bag.
With the AMCAT exam, a host of job opportunities open for you and you can easily apply for as many jobs you want, attend to the interview offers you receive and ultimately take the trophy of your dream job home.
Don't believe us?
Then read the story of Veena Sree who got more than 10 interview calls one week after giving the AMCAT exam.
AMCAT exam, if you are persistent in your effort and have patience, can be really rewarding. You might not see the results in one day or even a week or a month but all your patience will ultimately come to something fruitful.
Fact 3 – The AMCAT exam helps you rise above the name of your college
Many a time we hear that bigger companies don't hold placement sessions in smaller colleges or in colleges which are yet to build a reputation.
In fact, they don't even encourage students from these colleges during off-campus placements.
With AMCAT, this all changes!
The AMCAT exam helps you connect with the recruiters on the basis of your skills alone.
As such, it is a great opportunity for you to prove your worth and mettle, even when you don't have big names backing you up.
And, to prove this fact, we yet again turn to the numerous testimonials we have published over the years which proves the credibility of the AMCAT exam and what it means for the candidates.
Fact 4 – It helps you understand the market
AMCAT hosts innumerable jobs every month. And, going through the job description in itself can be a very enlightening process.
Reading the job description before you apply for jobs, send around your job resume or prepare for the interview can help you ace in all these fields.
You can pick up important keywords from the job description and update your skills accordingly to best suit the needs of the market.
With AMCAT, you can stay updated on what the recruiters are looking for and add the required skills to your skills-set.
Furthermore, you can use these keywords to craft an impressive resume compelling the recruiter to take your candidature more seriously.
The AMCAT exam is an ideal first step to your dream job. If you score well in the exams and are smart enough with your job applications, then AMCAT can really take you places.
It can wind up the perfect job opportunity for you and help you prepare for the selection process.
Also, we are not saying all these things on a whim but have got actual proofs to speak for us. The AMCAT testimonials, the rave reviews we receive from colleges and professors, all point to what we have been saying all along.
And, that is, the AMCAT exam is the best step you can possibly take as you embark on a job search journey.