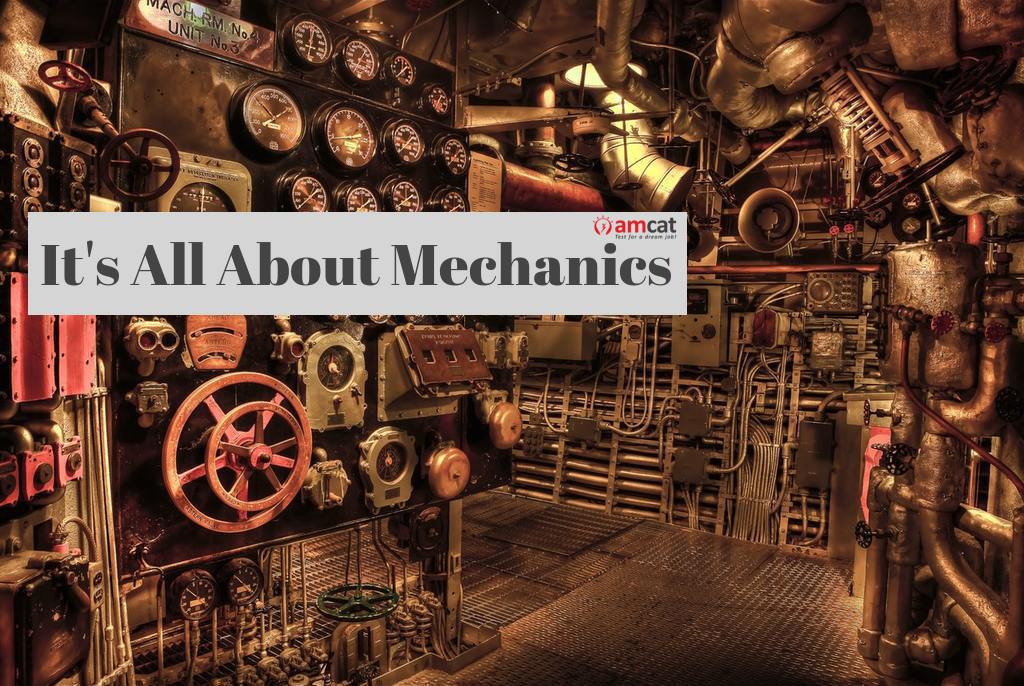 Each year, a plethora of mechanical engineering freshers graduate from top engineering colleges, flashing their hard-earned mechanical engineering degrees to get jobs in mechanical engineering companies. Mechanical engineering is a fairly competitive field and students need to be on their toes to grab the best opportunities.
At work, mechanical engineering freshers are expected to know about mechanics, thermodynamics, robotics, kinematics, structural analysis, and fluid mechanics with their applications in Automotive Sector, Power Sector, Refrigeration, and Air Conditioning Sector, Aerospace.
You can apply to the top 20 most respected top mechanical companies in India. In this blog, we take you through a list of companies that are the best mechanical companies for freshers and pioneers in the mechanical industry and can prove to be a major career booster for all mechanical engineering freshers.
Top Private Companies For Mechanical Engineering Freshers
TATA Group
One of the biggest and most successful business groups in India, TATA Group holds the top position in the mechanical engineering industry. Mechanical engineering freshers can apply for jobs in Tata Steel, Tata Motors, Tata Consultancy Services (TCS), Tata Power and Tata Chemicals.
Thermax
It is an Indian energy and environmental engineering firm well-known for boilers and toughened glass. Mechanical engineering freshers can find many recruitment opportunities in design, electronics and IT.
Larsen & Toubro
The famous L&T group is every engineering student's dream come true. There are plenty of job opportunities for mechanical engineering freshers in the various operational areas of L&T; such as, L&T Technology Services, L&T Solar, L&T Infotech and EWAC Alloys Limited.
The Godrej Group
Leaders of refrigerators and air conditioners, The Godrej Group is ideal for freshers from mechanical engineers.  Mechanical engineers can find recruitment opportunities in operations of electrical and electronics division and precision engineering division.
Ashok Leyland
The most renowned automobile manufacturing company in India offers numerous jobs for mechanical engineering freshers. The company allows freshers to work in manufacturing, IT, product design and electronics etc.
Kirloskar
An Indian conglomerate in Pune that manufactures Engines and Parts, Compressors, Valves, Pumps, Agricultural Products, Refrigeration, and Air Conditioning related things for which mechanical engineers are hired.
General Motors
General Motors is the 5th largest exporter of vehicles in India. GM India hires freshers from mechanical engineering colleges for operations in manufacturing, product design, IT, and production.
ThyssenKrupp
It is located in Hyderabad with branches in 7 states of India operating in areas of Component Technology, Material Services, Steel, Plant Technology etc.
Siemens
Siemens is a multi-national company with 19 factories in India alone and operations spread across the world. They work in areas of consumer products, healthcare, energy, building technologies, etc. for which they recruit mechanical engineers freshers and experienced ones too.
Mahindra & Mahindra
The company works in automotive, farm equipment, Information Technology, and other related businesses. It is ideal for those mechanical engineering freshers looking for jobs.
Apply for these jobs through AMCAT here. 
Top Government Companies For Mechanical Engineering Freshers
BHEL (Bharat Heavy Electricals Limited)
BHEL is India's largest engineering and manufacturing company of its kind engaged in the design, engineering, manufacture, construction, testing, commissioning. Mechanical engineering freshers can apply here by passing in GATE Exam.
HPCL (Hindustan Petroleum Corporation Limited)
One of the Fortune 500 companies luckily offers entry-level jobs to mechanical engineers. You can get through this one with an exceptionally great sore in GATE Exam.
DRDO (Defense Research & Development Organization)
DRDO works in areas of military technology which includes aeronautics, armaments, combat vehicles, electronics, instrumentation engineering systems, missiles, materials, naval systems, advanced computing, simulation and life sciences.
IOCL (Indian Oil Corporation Limited)
A mechanical engineer can be posted in any of the three divisions – Refineries, Marketing and Pipeline. IOCL is India's largest provider of oil, gas, petrochemicals and alternative energy sources.
NHPC (National Hydroelectric Power Corporation)
NHPC plans, promotes and integrates development of hydroelectric power in India. They have various job opportunities available for mechanical engineering freshers in all areas of operation.
GAIL (Gas Authority of India Limited)
GAIL India is the largest state-owned natural gas and oil distribution company in India. Headquartered in Delhi, GAIL is the best PSU to start your career. As a fresher, you can be offered jobs like construction engineer, manufacturing engineer, design engineer etc.
COAL India
Coal India is a big shot PSU with a hat full of feathers that sing stories of success. Joining a star company like that can really shape you career for good. The freshers from mechanical engineering colleges can apply for jobs like maintenance engineers for Heavy Earth Moving Machines. This job role allows great exposure to Hydraulics, Engines, Transmissions, Electric Motors and Generators, Electrical circuits, Compressors, Gear Boxes etc.
ONGC (Oil & Natural Gas Corporation)
ONGC is an Indian multinational which is responsible for production and seamless distribution of oil and natural gas in India. A mechanical engineer fresher can be placed in two areas – Engineering services where you are expected to deal with Design development, execution or project coordination and supervision; or Drilling & Production where you carry out maintenance jobs.
SCI (Shipping Corporation of India)
The SCI takes freshers from mechanical engineering colleges for trainee programs. The SCI enrolls students for GME Courses in various maritime institutes like Cochin Shipyard, LBS, mazagoan docks etc. Then the students are hired to work as Trainee Marine Engineer.
ISRO (Indian Space Research Organization)
ISRO is a government-run space research agency of India. The mechanical engineering freshers have numerous employment opportunities in ISRO because of the large scale of business operations. A mechanical engineer undergoes two-month training where you get to specialize in your area of interest like Spacecraft, Launch Vehicles, and Applications etc.
All the companies listed above are mechanical core companies and top-shots in their area of operations. You can start out by applying individually or excelling in the campus placement procedure. You can look out for great job opportunities at AMCAT and keep tracks of the top recruiters looking to hire mechanical engineering freshers.
Also Read: AMCAT Preparation Guide for Mechanical Engineers
Also Read: Can Mechanical Engineering Freshers Work In IT Companies?