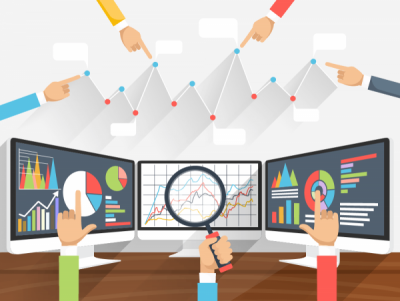 Data Sciences is the buzzword of 2019 and both, graduates and working professionals, highly covet a job in data analytics. Even those with more than 4-5 years of experience in software jobs are working towards shifting their roles and entering the data sciences field.
We thought of making things simpler for you and here is a short basic guide of how to get started with finding a job in data analytics.
Job search tips and long-term career building in Data Analytics –
Learn the tools and specialize in one
Data Analytics is a vast field, and multiple tools can do the job. While it is necessary to understand the various tools used in Data Analytics like R, Python, SQL, SAS, SPSS, Python, Hadoop, and Javascript, you will need to specialize in one to get a job in data analytics.
Recruiters are looking at specialists who know the tools and can use them to draw insights, analysis, and trends for their businesses. Jack of all trades and master of none, does not work if you are looking for data analysis jobs in 2019.
Special Offer: Get AMCAT at just Rs.949/-. Use Code BLOG2019 at payment page. 
Hurry! code valid till 31st March 2019 only. Register Now.
Develop business skills
Yes, at the first level you will need technical knowledge and expertise to get a job in data analytics. But, the next level of skill which is also very important to data analysis work is business skills like effective communication, presentation, writing skills, creative thinking, and industry knowledge.
All these are not skills you can gain by doing a course; you need to work on these for a long time to imbibe in yourself. The best way to prove these skills is to take an AMCAT exam.
The exam has segments on logical ability, information gathering & synthesis, English and Quants. Your recruiter will like to see these scores and put you ahead of others. Find the complete amcat syllabus here.
Do a certification or course 
Nobody is yet giving out Bachelors degrees in Data Analytics; however, a lot of colleges are offering data analytics courses as certification programs or diploma programs. The best way is to get one of those in a full-time course.
However, if you do not have the time for that then join a MOOC course online. An official certification adds value to your claims of having the skill sets and makes you stand apart from other competitors for the job.
Prepare a Case Study
Creativity and curiosity are important elements in getting a job in data analytics. The best way to prove it is by making a case study of your analysis.
You can find multiple data sets of all industries available freely online, based on that you can use your skills in the tools you have learned and prepare a Case Study PPT. This will be the best weapon in your arsenal to impress your future recruiters.
They can see your skill level and analysis by looking at the insights you have drawn, plus they will applaud your initiative by attaching this case study your resume.
Get an internship in Data analytics
It might be difficult to get a job in data analytics if you are a fresher and you have no experience. An internship in data analytics is one of the best job search tips we can suggest you take up right away. Recruiters do not have as many expectations from interns, and once you convince them of your skill level while working in the company, they may hire you for the same.
Keep yourself updated with the latest information 
Data Science is a rapidly evolving field, what is good enough today will be outdated in three months! This is why it is essential to keep yourself updated with information about Data Analytics field. In fact, many questions in an interview for a job in data analytics are asked based on the current happenings and observations in the field. Join online communities, forums, and follow data analytics blogs to know this information up to date.
Once you write the AMCAT Exam, you will get exclusive access to the jobs portal where you can find new jobs in 2019, and with your score, it will be that much easier to get a job in data analytics. And if you are looking for more information on this, leave a comment below, and we will answer it for you.
Special Offer: Get AMCAT at just Rs.949/-. Use Code BLOG2019 at payment page. 
Hurry! code valid till 31st March 2019 only. Register Now.