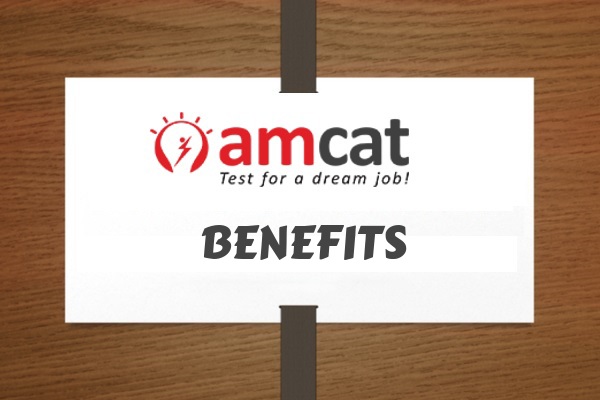 A very common perception that goes around regarding the amcat exam is that it is beneficial and useful only for engineering and IT students. However, that is not even near to the actual truth.
Benefits from AMCAT exam are equally applicable to non-engineering as well as diploma students, as they are to any engineering graduate.
The recent records observed has shown that a substantial number of students from non-engineering background; such as commerce, management, arts, etc. have found jobs through amcat exam.
Special Offer: Get AMCAT at just Rs.949/-. Use Code BLOG2019 at payment page. Hurry! code valid till 31st March 2019 only. Register Now.
So, if you are a non-tech student and wondering if there are any benefits of AMCAT exam that you may avail, then here's what we have for you;
Special AMCAT modules – AMCAT exam does not test only engineering skills. Over the years the exam has included modules like Management, Hospitality, Health Care, and others to test the skills required for those job roles.
List of skill certificated by AMCAT.
Equal and fair advantage – Non-engineering students can choose their own modules that will help in their non-tech jobs. Even the compulsory modules have been adapted in such a way that all students get a fair and equal advantage while writing the AMCAT exam. For example, the quantitative module may be easier for engineering students, so there are two versions. If you are a non-engineering student then you will get a non-tech Quantitative Aptitude module.
Companies offer multiple roles – Over 700 companies have tied up with AMCAT and use the test to offer jobs to the students. Today, the AMCAT job portal has a variety of job roles offered including non-tech jobs like sales and marketing roles, Business consulting and analysis, Content roles, and Human Resources roles. It is among the most important benefits from AMCAT Exam that non-tech students are receiving!
Opportunity to showcase skill-level – AMCAT exam has been taken by more than 2 million students till date and more than 2 lakh interview calls have been received by the students. There is no aptitude test or industry benchmark like the AMCAT for non-engineering students. You will have to just depend on your resume to highlight your skills and hope that your recruiter will be impressed! One of the many benefits from AMCAT Exam is that you can quantitatively show you good you are compared with your peers.
Let us now take a look at how specific non-engineering courses can enjoy the benefits from AMCAT exam –
Benefits from AMCAT Exam
For B.Com and BBA Students
The AMCAT Exam has modules like Excel, Marketing, Finance and Accounting, and Front Office skills that can be taken up by B.Com and BBA students. These skills can be used by the students to showcase their skills to take up jobs in Finance, Marketing and Business roles. You can showcase your AMCAT Score on your resume and it is bound to get you interview calls!
For B.Sc Students 
B.Sc students can select the AMCAT Exam modules like Physics, Chemistry, Basic Biology, and Pharmaceutical Science. These modules assess the students on the basics and advanced levels and help the recruiter asses their knowledge. Many recruiters offer feedback that students are not strong in their basic knowledge, this will help you address the issue!
For BTHM Students
BTHM or Bachelors of Tourism & Hospitality Management can select AMCAT exam modules like Front Office, Housekeeping, Culinary Skills, Food and Beverage Service, and Excel to showcase their skills. This is a golden chance to highlight yourself as a desirable candidate who knows their basic knowledge as well as practical knowledge. This will certainly set you apart from thousands of hospitality management students who graduate each year.
For B.CA Students
BCA or Bachelors of Computer Applications can enjoy a lot of benefits from AMCAT Exam as they can apply to a lot of tech jobs as well if they have the skills. They can select modules like Computer Programming, and Excel to highlight their skills on the computer.
For MBA Students
MBA Students reap the highest benefits from AMCAT Exam of all students. And if you have the combination of Engineering plus Management, then nothing like it!
MBA Students can choose modules like Banking & Financial Services, Marketing, Human Resources, Operations, and Basic Statistics to showcase their business skills. Armed with an AMCAT score and a kickass resume, you will definitely land interview calls and convert them!
Convinced that the AMCAT exam is not just for Engineering students and that as a non-engineering student even you can reap the benefits from AMCAT Exam as well? If you still have any doubts write into us in comments below and we will respond.
Special Offer: Get AMCAT at just Rs.949/-. Use Code BLOG2019 at payment page. Hurry! code valid till 31st March 2019 only. Register Now.