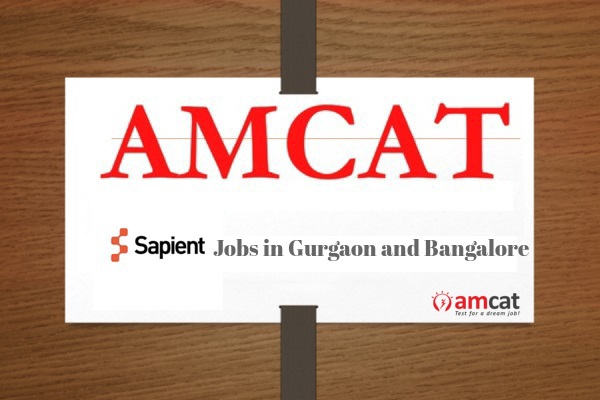 Sapient jobs boast of being employee friendly and providing them with a nurturing and growing environment. One of the top MNCs in the country, Sapient is a big name in the IT jobs industry and a sure-shot way to have a more rewarding career.
So, today, we will focus on what the current job opening with Sapient is all about, company reviews and the selection process.
Sapient Jobs – Trainee Technology
Sapient Technology is looking for candidates who want to grow and learn and are unwilling to stay stuck. Candidates who want to look at the solution of a problem and can communicate effectively and smartly with the clients. They also want people who have a flexible mindset, are agile and know how to work in a team.
Strong academic performance as well as the willingness to take on projects, understand the client and come to software solutions is a must.
Salary – 5 LPA

Education – B.Tech/ B.E

Work Experience – 0 to 1 Years
Company review – Sapient Technology
The great reviews of this company make Sapient jobs so enticing for the fresher candidates. With a positive outlook, Sapient jobs have been reviewed as being a great learning experience where your confidence and analytical thinking is valued.
With a great work-life balance and a friendly environment, Sapient jobs continue to be among the top employee-friendly jobs. The flexible timings and the option to choose to work from home whenever required also adds to the charm.
Sapient Technology has also been increasingly praised for its lovely infrastructure and lively yet competitive environment. All in all, Sapient Technology seems like an excellent place for candidates looking for that perfect first job.
How to apply
The application process at Sapient Technology is very simple and all you need to do is –
The AMCAT exam can really help you get the job at Sapient Technology. Since the AMCAT score here holds a lot of water, you should work at scoring well in the AMCAT exam. That means, devote time to clear your concepts, practice sample papers and most importantly, give mock AMCAT tests like PrepAMCAT.
Once you have done that, you can follow this link here to apply.
If you are applying for Sapient jobs through portals other than MYAMCAT, then you need to work extra hard on your job resume. So, ensure that you are not making any resume mistakes, and your job resume is crisp, concise and appealing. Also, a good AMCAT score can again help you a lot here as it can add weight to your resume.
Be prepared for the job interview
Sapient Technology generally conducts two rounds of interviews – technical interview and HR interview. For the technical round, you should know and have a deep understanding of your subject. You will be able to answer most of the questions if you try and understand the subject well.
For the HR round of interview, you should take a look at the common interview questions and be well prepared with them. Also, how you carry yourself during a job interview and how confident you appear plays an important role in ensuring the interviewer views you as THE perfect candidate.
Sapient jobs are famous for being a great platform for freshers and help them plant the seeds for better future prospects. So, apply for this Sapient job in Gurgaon and Bangalore right now and experience a career high!