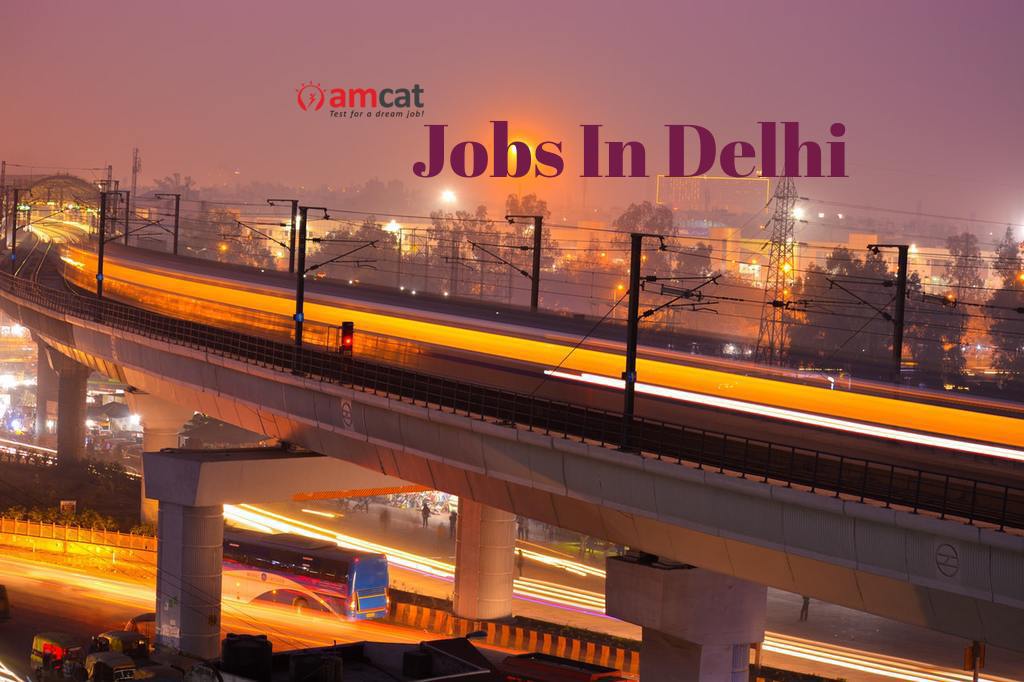 Preparing for any job is tough – be it for a fresher or an experienced candidate.
For freshers, it is even tougher, because of the lack of experience. After years of education, the goal is to settle down with the dream job. And that will happen if the job preparation for the entrance, as well as the interview, is done well.
This article will particularly help you crack the fresher jobs in Delhi. As they say, you never get a second chance to make the first impression- so when you get the chance to apply for fresher jobs in Delhi, make sure you grab it with both the hands.
Dress sharp
Besides your resume, what you wear to a job interview will create a first impression on your interviewer.
Although proper dressing alone will not get you the job, a poor sense of dressing may exclude you from further consideration. Dress formal, and look smart. Do not go overboard while you interview for any fresher jobs in Delhi. But also, be yourself.
The right dressing will speak volumes about your seriousness for the job, so make sure to include this important step in your job preparation.
An impactful resume
Your resume is one of the most powerful representations of you while you are looking out for any fresher jobs in Delhi.
Your resume typically reaches the company before you do, so make sure to make it good enough to get a call back for an interview.
Now when you are a fresher, you may not have relevant experience and that is okay. Include any internships you might have taken, that will help the interviewer make a better decision. Mention your identified skills, and what do you wish to achieve career-wise. Put these points in your job preparation list before you apply or look for any fresher jobs in Delhi.

Research the company well
The most common mistake that a fresher can do while going to an interview is not to research the company well.
You went into the college of your choice, and now are ready for the world. The first and the foremost thing to-do in the job preparation list for you after making a resume should be to know the company really well.
What it does, how long has it been there, what are their products, who started it, and what is it that they are expecting out of you- make sure you know the answers to all of them. Do not go unprepared, without doing your homework.
Also Read: How To Research A Company Before Your Job Interview
Your body language will make all the difference

Another crucial aspect of any job interview is your body language. With a little concentration and practice, you can show off your confidence and professionalism with the right body language.
Make sure your physical gestures, body postures, eye contacts, and verbal language are neutral and not too loud. Learn the basic etiquettes while giving an interview right from how to enter shaking hands, and answering questions. Play with the body language well and make a lasting impact.
Before you give your first interview, make sure you have explored all the tools at your disposal to make the best out of the opportunity given to you.
Give your job hunt the premium advantage, with AMCAT Premium. Everything you need in your Job Hunt Kit – Prepare for AMCAT, Build your Resume and make yourself Interview Ready. All at one place. Get the power of 3 products at once and take your Job Hunt preparation to the next level. Improve your chances of landing your dream job.
The three building blocks of the AMCAT Premium advantage are Prep AMCAT– it is a comprehensive sample amcat test to be prepared for the actual battle. The second step is Resume Buddy that helps you create an impactful resume effortlessly. Your job preparation just got a sturdy support. The third and final base is the Mock AI. Mock AI evaluates the interview skills that you will be needing as you gear up for the fresher jobs in Delhi. Sitting at home you can assess your suitability for over 20 coveted job roles.
If you are thinking to apply to any of the fresher jobs in Delhi, Aspiring Mind's AMCAT Premium is a must-have for you.