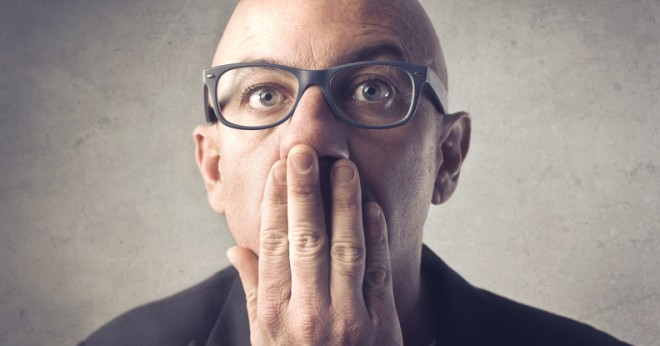 The placement season is here, and that means lots of job interviews and nervous nights. However, despite all your preparation are you failing at interviews? If yes, then you might be guilty of these common job interview mistakes that most freshers tend to make.
Poor body language
Having a bad body language can be such a turn off for the interviewer and can really reduce your chances of bagging the job. You don't have to act over-the-top and be peppier than peppy but a good body language that reflects confidence can really turn things in your favour.
A firm handshake, smiling when talking and looking the interviewer in the (looking and not staring) can make a huge lot of difference and make you more likeable. While twirling your hair, shaking your legs nervously, or fidgeting with the pen can lower your chances of getting the job. If you are unsure about how to proceed then you can check out Mock-AI and get a more definite idea of your job interview skills and work on getting better.
Not being prepared
Knowing everything you have learnt in college is not enough when you are sitting for a job interview. You should also read up on the company and the job profile before walking in and formulate your answers keeping those two sub-headings in mind. This will make your answer richer and tell the interviewer why you are right for the job.
Many freshers make the mistake of not reading up on the company and are left gaping when they are asked questions from that section. If you don't know about the company or the profile then how will you answer how you are the right fit for the job?
Being prepared also involves bringing an extra copy of the resume, carrying your portfolio along and bringing a notepad and a pen to the job interview. This will reflect well on you and it is always better to be on the safer side than be sorry.
Talking badly about other people
Talking badly about people, whether they be your friends, teachers, former colleagues, never helps. Backbiting, though a very common habit, can snatch the job right away from you as it will make you come across as someone who cannot stay faithful to the organisation and the people they are working with.
Freshers often fall for questions like "tell me about the things that irritate you about people" or "what makes you angry". Such questions require tact and instead of talking about other people you should talk about yourself and turn these supposed negatives into strength as you present your answer. And, do remember, no height can be reached by pulling others down.
Not talking enough or talking too much
When in a job interview, you need to maintain a fine balance between talking too much and not talking at all. Both are two extremes of the same thread can cost you the job. While it is great to show enthusiasm, chattering away during the job interview can actually backfire. Don't talk too much or too long and go off the topic.
Same goes for not talking enough. While your answer should be to the point, making it too crisp or short won't help. Make sure that your answer is well thought out and you are not leaving the interviewer wanting more from your answer.
Now that you know the common job interview mistakes that freshers make, go out and practice and get the job (IT jobs or fresher jobs or area specific jobs such as, jobs in Bangalore) you want.