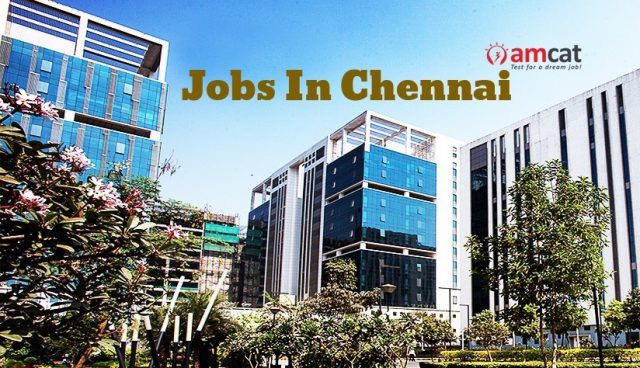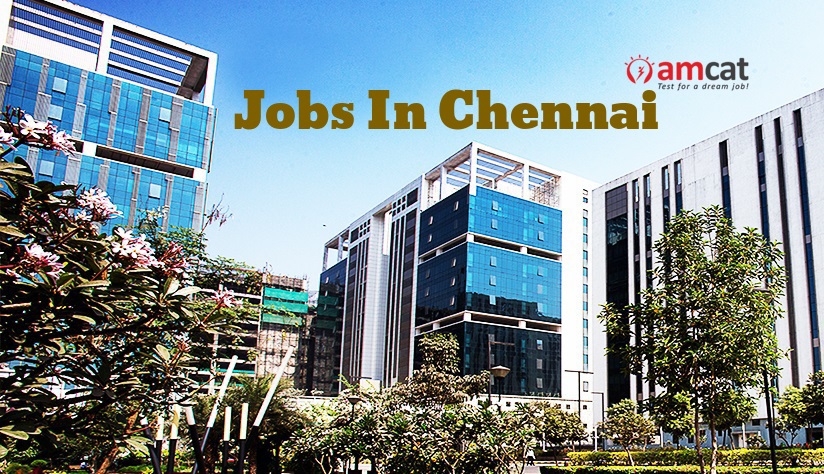 Preparing for fresher jobs in Chennai? Yes? Then you have come to the right place!
Getting a job can be a tricky task, especially if you want the job to be fulfilling and rewarding. You need to prepare from the scratch, assure the recruiter of your candidature and build on your skills set.
Continuing our series of Fresher Jobs Preparation, in this article, we will talk about how you can work on every aspect of the job search and prepare effectively and efficiently for fresher jobs in Chennai.
Proving your skills
Recruiters are now focusing less on your academics and more on what your skills sets are and how well you will fit in the job environment. Your personality, knowledge of the subject, aptitude and the ability to learn and grow – all consist in making your candidature stronger. And, the one answer to all these many queries is the AMCAT exam.
The AMCAT certification is a proof of the skills you possess; that includes your knowledge of the subject, command of the English language (communication), the result of a personality test and your reasoning and aptitude score.
The AMCAT exam and certification is recognized by thousands of companies all across the country and can be a great addition to your job resume and social media profiles, especially LinkedIn.
However, with so many people taking the AMCAT exam every month, how do you make yourself stand out for the best fresher jobs in Chennai? The answer to that is that you prepare with the best AMCAT preparation tool – PrepAMCAT.
PrepAMCAT is much like the AMCAT test in its exam pattern; both are adaptive tests. With PrepAMCAT you can see where you are going wrong and understand your strengths and weaknesses. Also, the preparation guide provided in the end can help you prepare better and harder for the AMCAT exam.
Making full use of the online jobs portal
Once you give the AMCAT exam, you have something to recommend you to the recruiters. And, while you will receive relevant calls from recruiters on your own, it is always a smart idea to start applying for fresher jobs in Chennai that interest you.
When on an all-out job hunt, you should not shy away from applying for as many fresher jobs as possible. However, in that quest, don't forget that you need to keep your resume up-to-date and customize it according to the jobs you apply for.
Your job resume is your first piece of introduction to the recruiter and needs to be pretty impressive. It should establish you as the person they would love to hire and work with. And, to do that, you can take cues from the job description itself.
You can pick up important keywords from the job description and disperse them throughout your job resume. Also, you can add relevant skills and experiences (projects, internships, etc) according to it to make your resume more defined.
However, to make a great impression on the recruiter and get fresher jobs in Chennai with ease, you should take professional help to create your job resume. Resume Buddy is one such resume building tool that can really help you here.
A professional resume building application, Resume Buddy can help you frame your resume, choose the right resume template and avoid the pitfalls of the numerous resume mistakes.
Getting ready for the interview
Preparing for fresher jobs in Chennai and preparing for job interviews goes hand-in-hand. You cannot hope to nail a great job without doing well in the job interview. As such, the moment you start applying for jobs, you should start working on your interview skills.
Any recruiter will expect you to know your subject thoroughly and be able to answer the trickiest question based on it. Your AMCAT preparation can help you here, given that you don't let yourself go after giving the AMCAT exam and keep adding stuff to your knowledge pool.
Another thing that recruiters notice during a job interview is your body language. The non-verbal answers you give through your posture and how you conduct yourself says a lot more to the job interviewer than you would hope or want.
As such, your body language should really be great and exude confidence. To better your non-verbal cues, you can practice in front of the mirror or ask your friends to conduct mock interviews. However, the best thing to do in such a case would be to opt for Mock-AI.
Mock-Ai conducts interviews in a simulated environment and judges your performance based on your body language and how you give the answer. And, along with the result of this mock interview test, you also receive study materials and insights on how you can improve on your current skills.
Preparing for fresher jobs in Chennai is an all-round process and cannot be concluded in a day or two. So, from your skill certificates, job resume to your interview giving skills – all need to be up to the mark and better than the rest.
To enjoy the best of these three products at one stop, you can opt for AMCAT Premium and enjoy the three-in-one package at a much-reduced price.