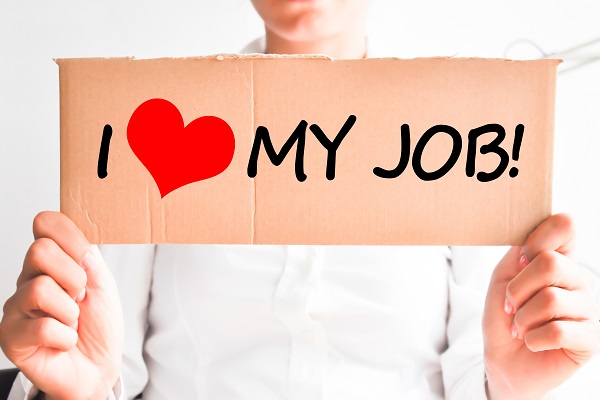 When the companies start pouring in for campus placements, it is easy to forget what you really want and go for something that gives you monetary benefits or has a big brand name attached to it. However, these factors don't necessarily mean that you will love your job and won't want to quit. Considering the fact that most of us are going to spend a lot more than 50% of our life working, it will be trying to stay put in a job you would want to quit. So, here are some job search methods on how to identify and find the job you will love to love.
Be Curious
You might not have a very clear vision of your career or what you want to do in future, but you might be curious about certain things. Identify those things, what makes you curious, what makes you click, what makes you happy and get ready to make that your career. Campus placements or off-campus placements are not the end of the world. Your 20s are the time when you have the space to follow your passion and make mistakes and rise up from them before you are drowned in the sea of responsibilities.
Find a mentor
Look in your circle or outside it if necessary and identify a person who has experience in the field you want to go in. That person can be your teacher, friend, a senior or anyone else you know. Choose them as your mentor and learn from them to understand the workings of the industry you want to get in.
Put your faith on that person to guide you through, but also use your own brain and read up as much as you can about what you need to do and when you need to do and seek the advice of your mentor to top it up.
Build your network
Having a strong network to rely on is very important if you are looking to make it big in the field you are interested in. Search through online job search portals, apply for jobs specific to your area of interest, say IT jobs, and work on your skills, communication skills and written skills (your resume should be up to the mark) to grab the job.
Build your LinkedIn profile and make it attractive to the employers and the hiring managers.
Gain experience
It is important to gain experience in the field you want to go ahead in. Do relevant projects, or do internships to collect those experiences. Go out and meet like-minded individuals. Attend industry events or seminars to gain a better insight into the world of jobs and careers. Be part of webinars, write a paper on the thing you want to pursue passionately.
If you really want to find the job that will not tire you out and sap your energy, then use these job search methods to understand what you want and go for it.