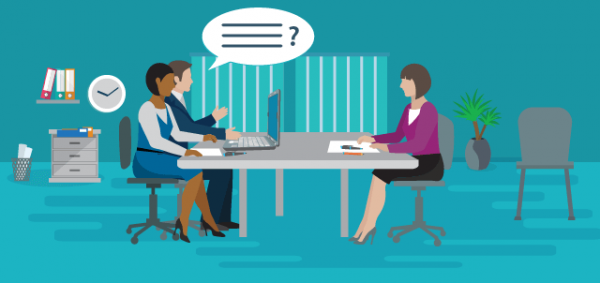 Here is one the most popular Interview Questions: Where do you see yourself in 5 years? The answers to this question are varying for each time this interview question has been popped. For most, it is one of the most dreaded interview questions because it involves the employee to directly gaze into a future that no one has known of! That is why it is so difficult for candidates to answer this tricky question.
When asked this particular question, you may promptly spout "working for this company/field." But don't you think your competitors have just given the same cliched answer? Of course! And there goes your chance of impressing your interviewer. So, how do you convince your interviewer about this aspiration of yours? Does it mean there exists a wow-some answer to this question that fits us all? No, however, there are a few strategies that you can follow in order to know what you want and therefore, see for yourself, a professional future.
Let us see what can you do about the trick to hack this question during an interview.
1. Tell them about your contributions
Your answers to these interview questions should bring out your smart and realistic self. For example, you could say:
"I hope to be in a leadership role helping expand the company's incredible client base in the renewable energy sector."
2. Tell them about your understanding of the company
In your interview, you should let the interviewers know what all you understand about the field, the company and most importantly it's functioning and working. When you express your ambition to stay with their company for 5 years, you let them know about your acknowledgement of the demands and needs the company is going to put forward in the near future. For example:
"In five years, I'd love to be right here, hopefully having transitioned into a marketing role. But I understand this company is very deliberate in the way it develops employees, so if my moving into marketing happens in five years or if it takes longer, I'm still incredibly excited to be a part of this organization and its mission."
In your answers, let them know your realistic goals and aspirations that can be achieved in your time with the company. The interviewers don't seek optimistic wishes or desires, but something attainable.
For more fresher jobs, IT jobs updates, success tips and employability news, stay tuned to the AMCAT blog.