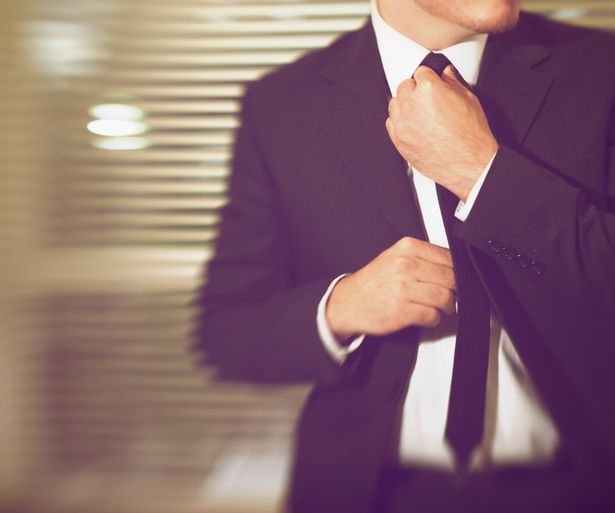 A walk-in interview is simpler, yet a lot more competitive than any other form of a job interview. And, as the name suggests, you can simply walk in the interview venue without any prior appointment.
There are a lot of companies that conduct walk-in interviews on a fixed date to shortlist candidates for further selection rounds. However, due to its highly competitive nature, a walk-in interview, while a chance for everyone and anyone to apply, can be really tough to crack. Especially if you are not smart about to conduct yourself during the job interview.
And, that is exactly why, in this article, we are going to discuss some important tips to prepare for a walk-in interview.
Know about the company
Before you step in for the walk-in interview, do thorough research on the company you are going to interview for. Read the 'about us' section carefully and do a customary Google search on it. See if there is any recent news or update on it that you should know about.
Take a look at the LinkedIn, Facebook and Twitter pages of the said company to get a better idea of who they are, what they represent, what they want from a potential candidate and how their business works.
Knowing about the company will;
a) tell you if you are where you want to be
b) impress the recruiter when you start showing off (oh, so subtly) your knowledge of the company.
Go through your resume
During any job interview, your job resume is the most important document and you should be up-to-date with it. Know the things you have mentioned in your resume, like your college projects or the internships you did, and be ready to discuss them.
Also, carry a few hard copies of your job resume to the interview center and ensure that it is error-free. You would not want your candidature rejected over a tiny error. So, read and re-read your resume before going in.
Arrive before time
If the interview starts at 10 AM, then be there by 9:30 AM. The earlier you are, the better it would be as the crowd would start to appear by the middle of the day. Also, the interviewer would be fresher early in the morning and in a better mood to know the candidates and form a better impression of them.
As the day progresses, the toll of the walk-in interview can reduce your chances.
Also Read: How To Prepare For Off-Campus Job Interview
Look nice
Of course, you don't need to spend time in the beauty parlour or spend hours trying to ace that 'no-makeup look' to look nice. Looking nice in a job interview is all about how neat you are and how nicely and appropriately you are dressed.
So, take a good bath, SLEEP WELL, and dress up in formals (semi-casuals would also work, but don't overdo it).
Also, don't go for loud colors or heavy patterns as it might draw the focus away from you. Instead, go for muted colours like black, white or light blue or pink.
Wear comfortable and neat footwear. Your footwear is one of the first things people notice, so make it worth their while. Black shoes or sandals are generally the safest and the best option to choose during a walk-in interview.
Also, do your hair neatly; pin back any loose strands, and cover your tattoos (if any) for the interview.
Have a confident body language
From the moment you step in for the job interview to the moment you leave the building, your body language should reek of nothing but confidence. Of course, be wary of overconfidence as it might kill your chances rather quickly.
However, confidence and a good, healthy dose of confidence at that, is the key to acing a walk-in interview and leave a lasting impression.
In a crowd of people with similar skills, you would need something extra to stand out and make the interviewer sit up and notice. And, that extra is how you conduct yourself.
So, walk in with a confident strut and greet the interviewer confidently. Be sure to sit with your back straight and your chin up and look the interviewer in the eye. Smile from time to time and pay attention and nod along when the interviewer is talking about something. Stow the urge to fidget and keep your hands on your lap and entwined if you don't know what to do with them.
If you are unsure of your interview giving skills and want to improve, then you should opt for Mock-AI. Mock-Ai is a mock interview platform that can point your strengths and weaknesses and guide you on how to do better. Its detailed result and study materials provided at the end can really take your interview game up several notches.
Communicate well
What good would all the interview tips do if you do not communicate well?! So, learn the art of communication from someone whose communication skills you particularly admire.
Don't try to speak too fast and speak clearly. Since most companies focus on your English communication skills, ensure that you are good at the language. You can improve your vocabulary and see how to construct sentences better by reading books and newspapers.
Also, you can opt for something like MyEnglish to see where you stand with your communication skills and what more you can do to improve it.
Be courteous
Offending people, talking rudely to the gatekeeper or other staffs or even other candidates won't really win you brownie points during the walk-in interview. However, being kind and courteous might.
So, know your manners, be courteous and thank the interviewer after the job interviewer. Don't cut the interviewer off when they are talking and don't try to prove to that you know things better than them.
After the interview, follow-up with a thank you email.
Conclusion
A walk-in interview is much like any other job interview, except the competition is higher. However, don't get scared by it and focus on your skills. If you are confident and sure about yourself and conduct yourself gracefully, then the interviewer would take you more seriously.
However, the most important tip that you need to succeed in a walk-in-interview is to be sure that you are practicing a lot. So, practice with your friends, ask your seniors for tips or just practice with Mock-AI. Practising with Mock-AI can really turn things in your favour and give you a headstart.