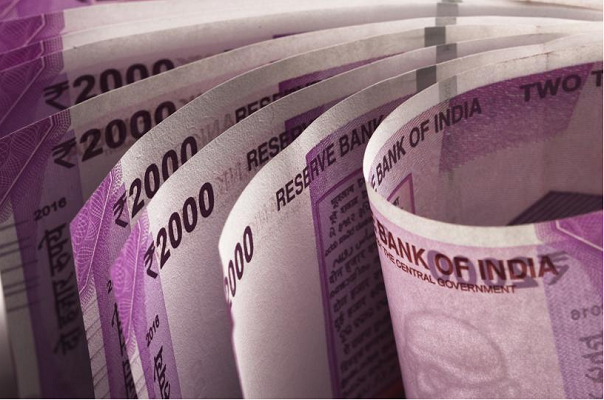 Salary is one of the primary reasons for youngsters when they're joining their first job. It can be the desire to support their family or to be independent, but a salary helps with a financial independence that can be liberating. According to estimates, the national average of a salary for fresher jobs (as per these Glassdoor estimates of fresher salaries) is about Rs 3.2 lakh per annum.
Salary negotiations are an important part of the recruitment process – though the scope and magnitude changes when we are talking about students, who receive an offer through placements – be it for campus placements or off-campus placements.
Salary Valuation: First Job Salaries vs Others
Salary is basically the worth of an employee to the company. It depends on –
Work experience of the candidate (No. of years of experience, relevant experience in the industry, experience in the same role etc.)
Past salary paid to the candidate
Unique Skills the candidate will bring to the company
Expected revenues the candidate will bring to the company
Budgets allotted for the same job role in the company
All these factors play a role in deciding the salary of an employee. When it comes to fresher jobs, there is no past work experience or salary paid, which are important determinants of salary. To understand these factors in detail, please go through this piece on 'This is What You'll Get as Your First Salary – Understand your CTC'.
Salary Equation for Freshers = Budget vs Expected Revenue from onboarding a candidate
Usually, the HR manager has budgets with a salary range instead of a fixed number. This is where salary negotiation comes into play and the candidate should push for the upper limit of the salary range and get the best offer!
Salary Negotiations in different scenarios
Work experienced candidates often can tackle salary negotiations based on their experience and are in fact even expected to negotiate! However, the same cannot be said for freshers for whom the opportunity is not always available.
1. Campus Placements
During campus placements, students are given information regarding the salary prior to the selection process. Since they are all mass recruitments, there is not much scope for negotiations and graduates have to accept on the terms offered to them.
You may still take a singular chance on salary negotiations using the tips given below. You can specifically manoeuvre on salary range, perks, designations and other benefits the company may offer.
2. Off-Campus Placements
Off-Campus placements, provide a better opportunity to students during their first job search to get room to negotiate their salary. Budgets are often flexible and based on the interview performance candidates can quote their salary expectations. This is especially important in Indian companies as well as smaller companies are SMEs and Startups.
Salary Negotiations for fresher jobs
Salary negotiations in off-campus fresher jobs needs to be dealt with maturity and here are a few tips you can use to negotiate the salary with the HR –
1. Evaluate your interview performance –
Everything depends on your interview performance. Only if you have created a great impact on the recruiter you can demand your salary expectations be met.
See if you have conveyed your worth in skills and portrayed yourself as a valuable asset. And then, depending on how favourable your chances may look, confirm on the salary range and room for negotiation.
2. Understand the salary components –
Compensation is the larger term for salary, it involves not only the cash component but other variables and perks, as listed in our piece above. Check what the salary offered comprises and negotiate for the best combination of cash and perks.
You also require a brief bit of soul-searching. And find the answers that you are in agreement on:
i) Ideal salary expectation
ii) Lowest salary expectation
3. Gain knowledge of salary standards –
Find out what the salary trends are for the industry and role you are applying to. You can find out this knowledge from online company review websites or seniors or acquaintances who work in the company. This knowledge will be an asset while you negotiate.
Specifically, you should know about:
i) Company's payment policies – on salary range and salary budgets
ii) Industry trends, competing companies and their salary ranges.
4. Communicate at the right time –
The salary negotiations often take place after you have been selected for the role and just before the confirmation and rolling out of the offer.
 Make sure you quote a decent salary figure, do not quote a ridiculously high amount which might undermine your knowledge level
 Stop negotiating when the HR/Manager stops the negotiation. You may end up pushing the envelope too far and lose the offer
 Don't threaten to walk into another offer or show another offer and negotiate. They might just ask you to join the other company! However, be a realist – if the salary is below your lowest salary expectations, you may need to walk anyway.
Sometimes the company expects you to negotiate properly and get a good deal especially if you are working in a role which demands these skills. It shows your maturity and self-worth. And importantly never get desperate and bow down to a lower than expected salary.
Your first salary sets the tone for your career as you will soon know that at the next job your recruiter will ask your previous salary!