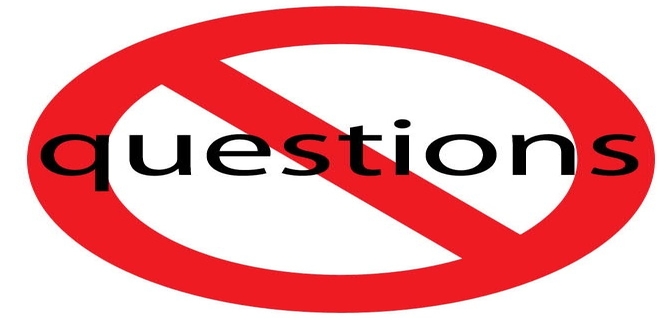 Illegal interview questions don't make it to general discussions about job interviews. So, what is it really and what do we need to know about them? We'll talk about the same further in this write-up. So, let's start with the basic thought.
Interview questions need to be focused on your skill set and qualifications for any given job. While it is fine to ask questions relating to your previous job and a bit about your preferences, there's a line where your interviewer needs to stop.
Some things are strictly considered personal from an ethical and legal point of view. If you are asked anything too personal or the one that has no relevance to the job, it comes within the parameters of illegal interview questions.
But how do we know it's illegal and even if we know how can we dodge them without being rude and keeping our chances of getting the job at stake?
By being vigilant and smart!
Here are the most asked illegal interview questions (and their types) not allowed to ask and how you can dodge them; politely enough:
Related to Race, ethnicity, or color
Sometimes it might just sound like a normal, 'bio-data' inquiry but it isn't.
Even if the recruiter isn't asking for the information in order to differentiate, it isn't legal to acquire such knowledge. As per the law, it is discriminatory to ask such questions in a job interview and to base judgment on the same grounds.
If asked such questions directly, just say that you are an Indian (or otherwise) and are legally allowed to work in the locality. No declaration of further information is required.
Gender-based questions
If you are asked questions specifying your gender, know that something's not going right. For example, you are a female (interviewed for the post of a manager/team leader) and asked if you are comfortable to manage a group of men.
Now, don't answer saying that you can handle men well but focus on your real job role. Just mention that you have experience in managing teams and you are pretty confident you can do that well.
Take a MockAI today to practice a real job interview!
Questions related to family or your marital status
The most they are allowed to know about you is whether you are married or not. If you are asked about plans for getting married or having kids, etc., you can choose to not answer the questions.
As an alternative, you can say that you just know that you are focused towards your career and personal life decisions won't affect your work professionalism ever.
Illegal Interview Questions About Religion
Some companies ask about the candidate's religious preferences to know whether they would be available during any particular festive season (which can be a rush season for the company).
But it is rather preferred that they ask it directly instead of asking for personal information about one's religious inclination.
To dodge such questions you can politely refuse to answer by saying you like to keep your religious and professional commitments separately.
Age
It isn't known by many or let's say a majority of people that it is not legal for your employer to know your exact age other than when it is an age-specific or bound job.
For example, if they are hiring a model only up to 30 years of age, you just need to declare on your response that you do fit within the range. They can't ask for your exact age or date of birth.
That's because it is also discriminatory to prefer young or older employees for any particular reason(s).
Credit or Financial Status
Your credit information or financial status is not a bar to decide whether you are fit for the job. Moreover, if known, the information can be used unsuitably by the employer.
If you are asked any uncomfortable questions regarding your credit history or bank balance, just say that it won't affect your work in any manner. The discussion should end there.
Your Addictions
While your office in all legality can be a no-smoking and no-alcohol zone, there isn't really any rule that can make you declare your addictions towards smoking, alcohol, or drugs. At least, they can't ask this in your job interview.
Later they might ask a medical certificate or test declaring your non-involvement in drugs. But that's only when your job is finalized and you are to join the company. The reason behind the screening is to ensure you won't be of trouble to the company in the future.
Education & Faith
While religion and faith already form a lot of illegal interview questions to be asked, mixing it up with one's education is a blunder.
Your recruiter isn't legally allowed to ask whether you chose a university or college due to its religious affiliations.
It can be tricky for the interviewee to answer such questions in a job interview even when they know that they aren't supposed to answer this. You can point out that it is more than religion that your institute teaches and you focused on that part.
Your medical history
In consideration of the people you are going to work with, the company can ask you to submit a medical certificate declaring that you are fit and that you don't have any communicable disease. But to ask about your medical history is another matter.
Your employer is not entitled to know of any illnesses you had in past and which is of no harm to your colleagues now. If asked, just put it on them questioning how that's relevant to the work or rather just say you are fit and healthy to work, not focusing on the 'past'.
Conclusion
As can be easily concluded, Illegal interview questions basically are all those questions which don't have anything to do regarding the job requirement.
For example, apart from knowing if you are based in the same region, it is of no business of the recruiter to ask why you chose the particular neighborhood to raise your children in.
So, next time you sit for an interview and you aren't comfortable with such questions, know that you aren't bound to answer them in the first place!
Not only are you in all position to ignore or diplomatically answer these questions, but are totally allowed to refuse to answer them.