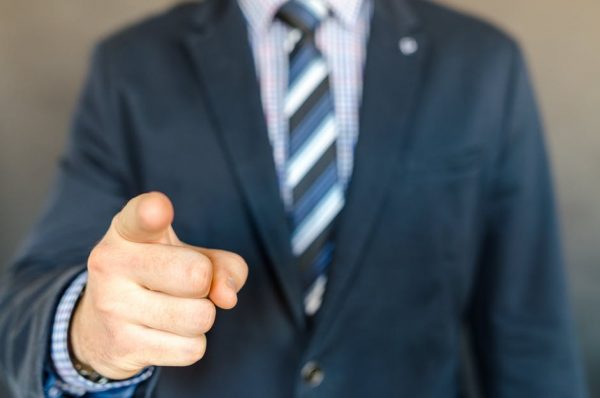 Are you on the edge, biting your nails as your turn for the job interview approaches? Job interviews, whether they be off-campus or on-campus are never easy or any less nerve-wracking. While we cannot help you with your nerves, we can get you something better. We can help you prepare for job interviews and guide you on how to answer these interview questions. So, here we are with a cumulative guide to job interview questions with answers.
Tell me about yourself
"Tell me about yourself?" A seemingly favourite question of all interviewers, it is not as easy as it sounds on the first go. You might think you know yourself very well. But sitting in front of the interviewer, everything that you know about yourself won't seem enough. You might not know what to tell the interviewer about yourself and what not to tell them.
Do you talk about your personal life or the pet you own? Or do you just concentrate on the last internship you did or how you performed in college?
Bringing the professional aspect of things might be a great idea and can work in your favour. You can talk about the freelance projects you might be handling. Highlight your achievements and experiences and talk about the projects you were part of when in college. However, take special care to not come out as a brag as you tell the interviewer about yourself.
What are your strengths and weaknesses
Interviewers often ask questions along these lines and it is a great way for them to judge you as an individual and whether you are the right fit for the job or not. When cornered by such a question, take the honest way out.
Talk about your weaknesses, whatever it might be. However, before you wrap up your answer add in how you are trying to overcome that weakness. This will add a note of positivity to your answer and the fact that you are not sitting on that weakness but trying to do something about it will make you come across as a better candidate.
Similarly, when you talk about your strengths, don't start bragging or make tall claims. Ensure that your strength/s is in sync with what the job role requires. If a job focuses highly on teamwork then talk about how you are a great communicator and can work in diverse groups effectively.
How did you hear about this position
"How did you hear about this position?" This is another opportunity for you to shine and tell the interviewer how you are passionate about the job. Talk about how you heard about the position, whether you heard it from a friend or through a job portal but don't go into a lot of detail of things.
Keep the focus on what drew you to the position and how you are qualified for it and are ready to give your best.
Why should we hire you
Before you walk in for the job interview, go through the job profile, what are the requirements of the recruiter and make a list of things. See if you possess any of the traits, skills or qualifications that the recruiters have specified. Now use those qualities and formulate your answer.
However, don't restrict yourself to the job description and think beyond what is written on the paper.Talk about your qualifications or certificates that you think will be relevant and add to your candidature. Talk about the aspects of the job that excited you and how you are eager to start working for the company.
What are your salary expectations
"What are your salary expectations?" This doesn't sound like a big question but it can actually paint the atmosphere of the room in its colour. Of all the job interview questions with answers that you read up on, this is the one that is often overlooked but holds a lot of weight. For starters, most people go into a job with the intention to EARN. As such, what and how much they earn matters a lot.
So, before you walk in for a job interview, do some research. Find out the average salary in your profile and with your experience. When you have research to back you up, then it becomes easier to negotiate. Also, let the recruiter quote a salary first. For sometimes they might have a higher pay in mind for you than you might have for yourself. The trick to a good salary negotiation can also be knowing what not to say.
So, here was our list of job interview questions with answers for fresher graduates. And before we wrap up the article, remember to keep a list of questions ready that you can ask the interviewer to make it less of an interview and more of a conversation and make a great and lasting impression.