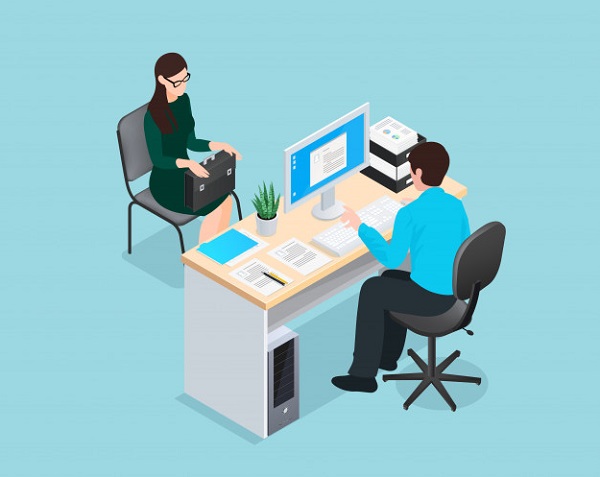 Before you get the chance to grab your dream job with both your hands, you need to overcome this hurdle called job interview. Now, just the mention of this can give can one butterflies in their stomach and, not in a good way. Moreover, a job interview is a very crucial step in the selection process. So, how should one successfully jump over such a hurdle especially in one go? the answers lie in this blog.
Understand The Job Role
The very first thing that you should do is go through the job description given to you. Knowing the job profile well before the interview will help you understand the responsibilities that you will have a shoulder. Moreover, you will get an insight into the type of candidate they are looking for or whether or not you are ideal for it. Plus, a person who has done his homework can easily face the interviewer with confidence.
Common Interview Questions
After understanding the job profile, the next step is to prepare answers to some standard interview questions. Doing so will help you gain confidence and improve your fluency when answering the interview questions. Moreover, the recruiter will know that you have prepared beforehand and this will create a good impression on the interviewer.
Dress Code
In an interview, your clothing tells a lot about your personality. Dressing formally shows the recruiter that you are professional and serious about this job role. Therefore, you should avoid wearing loud colours or funky jewellery. Moreover, you should groom your hair and wear clean and ironed clothes for the interview. Most importantly, remember the do's and don'ts of clothing when selecting your attire. Hence, dress to impress when appearing for an interview,
Body Posture And Etiqqutes
Non-verbal communication conveys the emotional state of someone and regulate the flow of communication. For instance, a confident handshake and a nod to your recruiter's colleagues will show them how confident you in though from the inside you are nervous. Moreover, it is recommended not to slouch on the hair or bite nail during the interview. Hence, you should be careful about your manners and etiquettes you are showing to the recruiter.
Follow-up
Not many people do this but it's advised that you should follow up with either the interviewer or someone from the human resource department. However, don't try to sound desperate or use flattery. Make sure your email is polite and thanking them for the opportunity.
Now, these are the top 5 tips that will help you score your offer letter in your first attempt and you will get the chance to start your career with the job you always wanted.