English is definitely a funny language, but what is funnies is that how wrong punctuation can change the entire meaning of a sentence and give it a hilarious turn. Wrong usage of English Grammar can never hurt as much as when it is so hilariously wrong. Want to know more about it?
Come! Let us dive in…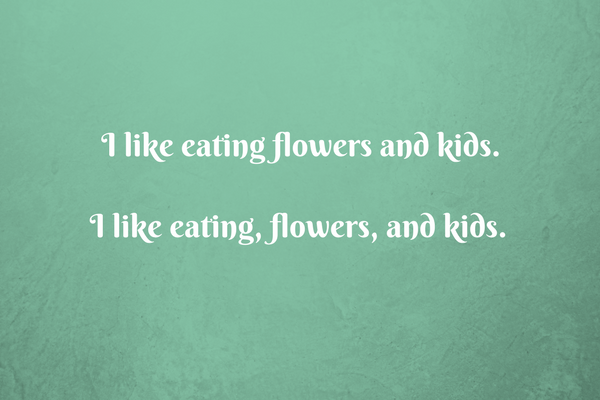 Yes, this one may look a little creepy when read without the proper punctuations. I mean, eat flowers and kids? But thankfully, this is not some story of a demon who eats kids or a psychopath on the run. Correct grammar can breathe sense and relief in this sentence.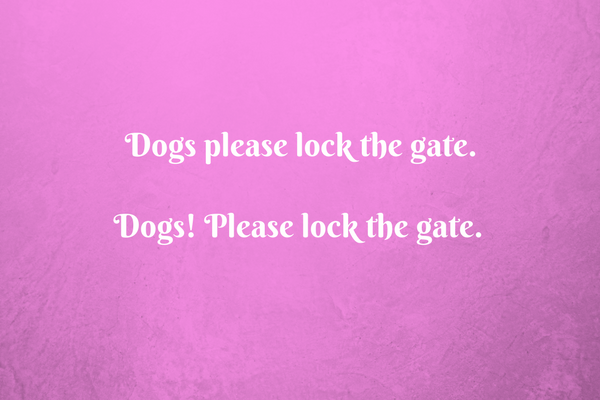 No, no one is calling anyone dog here. If written properly and following the rules of English grammar, then you will realise that the speaker means something entirely different and wants to keep the dogs (yes, the animals) out.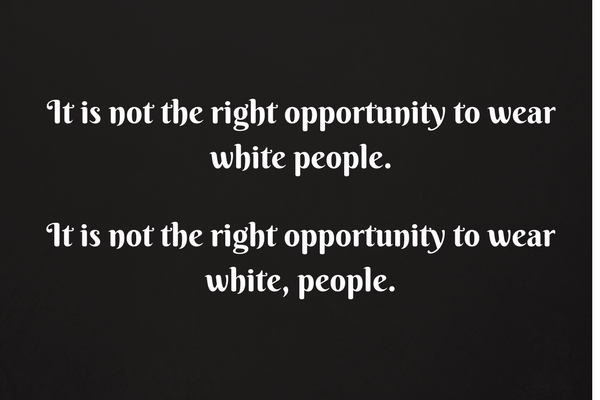 It is never the right opportunity to wear white people. We are not living in some God forbidden era. However, not using correct English grammar might make it sound completely wrong and once you realise the mistake, completely hilarious.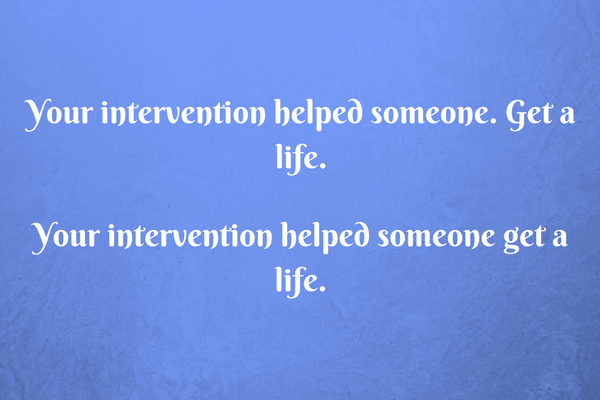 No one here is asking someone rudely to go get a life. If you read the sentence with proper punctuations you will understand what the speaker is trying to say. However, the wrong usage of 'full-stop' turned the tone and the intention of the speaker on its head.
The speaker here is definitely not talking about killing someone and you don't need to call the police. What the speaker means is that he/she has a few hours to kill. Thanks to wrong usage or no usage of the punctuation mark it came out completely wrong and scary and in parts, hilarious.
So, can you see what ignoring the important rules of English grammar can do to your sentence? Are you guilty of the same mistakes or too sure that your grammar is flawless? Find out all that and get the chance to learn from your mistakes with English grammar tests.
You can also read:
Freshers, This Is How You Master The Basics Of Written English
Know Yourself: 3 Tests For An Effective English Assessment
Are You Guilty Of These Errors In Written And Spoken English Too?