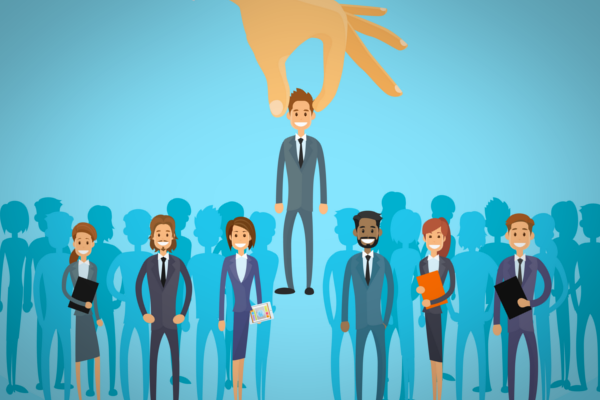 You all are already familiar with AMCAT, AMCAT Test and what it is all about. AMCAT started as job companion for all those looking for a job or a job change. From fresher jobs to jobs in Bangalore, to jobs all over India, AMCAT has been the perfect job portal. However, every family needs to grow, and that is what we are doing too. Aspiring Minds is bringing another of its child to the fore, that is, the Mock-AI which will help you nail the toughest of job interviews.
About Mock-AI
Mock-AI is basically a portal that will help you evaluate and analyse your interview skills. The idea is to give the user a realistic experience of what an interview is and what sort of questions are asked. Of course, the questions asked in the final interview depend on the discretion of the interviewer, but Mock-AI can give you a fair idea as to what to expect.
With Mock-AI you are expected to answer real interview questions and then ultimately submit the video of your responses to be evaluated. Once you are done with it Mock-AI will give you a complete and detailed feedback of how well or badly you did. What are your strengths and weaknesses and how to ultimately improve upon it.
Apart from the thorough feedback, you will also receive tips and resources on how to improve your interviewing skills and do better the next time. You can take the test twice, ideally after a gap of one month to get the best results and have a better understanding of your areas of shortcomings and improvements.
Why Mock-AI
Many people find it easier to search for a job than handling a volley of interview questions. The idea of facing the interviewer/s, answering the questions and getting the answers right seems too much of a task.
And to top that, it is not just the right answers that make a difference when you are trying to land a job, it is the right expressions, body language, tonality and everything that makes your image in the eyes of the interviewer.
Mock-AI uses the latest technologies to focus on these aspects of the interview. With Artificial Intelligence technology and machine learning, Mock-AI assesses your facial expressions, voice modulations, body posture, how confident you looked and how you answered the questions.
The one-on-one interaction
Your body language matters a lot when giving job interviews. (You can browse through our interview tips section to learn more about it.) Strong interview skills will mean that you will succeed in getting the job you want.
With a house-full of people with almost identical degrees, near about the same experiences; it is important to stand out. Your one-on-one interaction with the interviewer is that golden chance, and you cannot afford to miss it. You will have to be prepared as to how to face interviews properly, when to smile, how to look confident and how to make the interviewer like you and have confidence in you.
You cannot practice with people who might be competing with you for the same job opportunity, or people who might have limited experience in that field. This is where AMCAT's sister product, Mock-AI steps in.
It gives you the ease to practice for that all important interaction with the interviewer and be well aware of where you stand and how to work on it before hand. Good interview skills are almost as important as technical skills. You cannot expect to get selected by doing well in the technical portions and failing at the job interviews.
So, we suggest you put your faith in Mock-AI. While AMCAT will bring you in the vicinity of your dream job, Mock-AI will help you nail it.