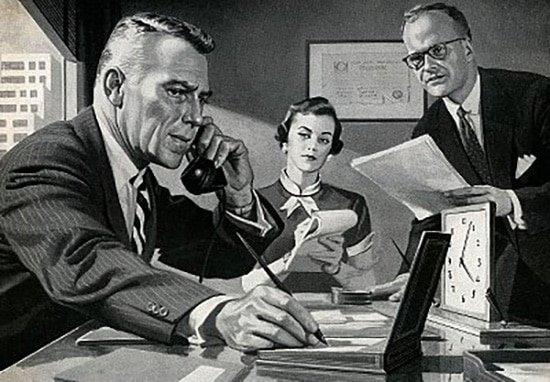 'To give or not to give' maybe the first question when it comes to job references during a job search, but the one you should be thinking of right now is 'Why'.
In a survey among Hiring managers, conducted by OfficeTeam for Monster, job references act as the determining criteria in removing about 21% of all job applicants who make it to the final consideration. So, yes, getting the right job references to hold your stead in this final round is important.
In this blog, we turn the tables around – talking about why employers look for job references, what are the common concerns they try to clear and which references can answer these questions comfortably.
Why Employers Need Job References:
Ideally, a verification of job references is the last hurdle that a candidate has to face before a confirmed job offer. These can be factual, background checks, character assessments and an overview of a candidate's performance and traits. And why not?
Resumes can be embellished with unnecessary, incorrect, misleading or false details.
Interview answers can be coached to the T.
Performance details and job descriptions can vary.
Candidates showcase only the most positive side of themselves
Calls to current employers are usually not fruitful and can lead to a tough situation for the candidate question.
What questions do Employers ask references:
Generally, these are the kind of questions that employers share with both sets of your references – personal and prior employers – though they would prefer to connect with the latter.
1. Factual questions in reference checks:
Here are the common questions any prospective employer will ask your references:
Did (candidate) work in your company?
What was their job position?
When did they join your company?
When did they leave your company?
What was the reason behind their departure?
What was their salary? Was it appraised?
Were they promoted?
2. Job performance checks:
These questions are usually put to a reporting manager or a former boss. In lieu of that, they would approach a team co-worker as well.
What was their job role?
What were their job responsibilities?
How did they perform these responsibilities?
What is your evaluation of their work:

Were they frequently late at work? (Attendance account)
Did they miss work? (work skills)
Were there any issues that impacted their performance?
Did they get along with you / co-workers / management / juniors?
What, according to you, are their strengths and weaknesses?
Did they work best alone or with a team?
Can you describe your experience of working with them (as a reporting manager / teammate)

For Mid/Senior references:

How did they handle conflict / work deadlines?
What was their biggest accomplishment?
How would you describe (—–)'s work ethics?
How would you describe their management style?
We're considering (name) for a postion? If I describe the role we're considering them for, can you share how they would fit in, according to you?
3. Personality Traits
Few employers ask questions beyond the factual and performance checks. However, those who do are looking for qualities, traits or flags which may mean that the prospective hire is worth the hiring exercise in the long term or not. These can be completely out of the box. Like:
Would you trust the person in a life or death situation?
Would you take them to a societal gathering, like a lunch or a dinner? With your family / significant other?
Job references Employers Value:
Now, take the next step – deciding on whom you should choose as your job references. According to employers, these are the kind of job references that they would prefer:
Former Managers
Seniors who have worked with you for more than a year.
HR Personnel from former organisation
Coworkers
Long-term clients (in case the person has freelance experience)
They would be cautious of any feedback from these kinds of personal references, as they can be easily coached. They can also give vague information:
Family
Friends
Acquaintances
Old Ex-employers (Anyone who worked with the candidate more than three years ago)
Old Teachers / College faculty/placement cell (especially for experienced workers)
We hope we've been able to answer common doubts on the question of job references from the employer's end. If you have any more questions, share them with us in the comments section below.