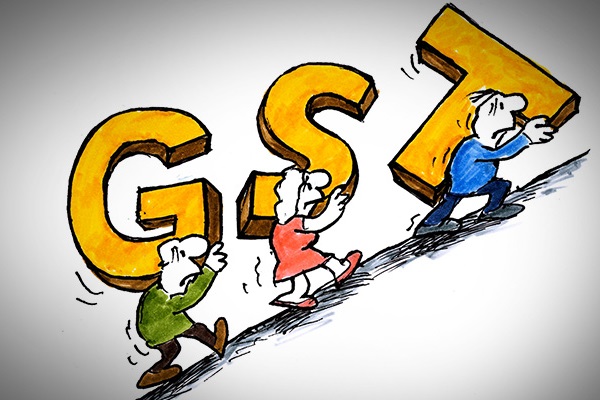 GST is here, and it is proving to be heavy on the pockets of college going students and those in their first job. Students and those who have just passed out of college and are in their first job, usually make a huge chunk of people eating out. As such the nearly one-month-old Goods and Service Tax is affecting their expenses. With GST in place, air-conditioned restaurants are charging a heavy 18 percent tax. Earlier the tax was 6 percent, some restaurant owners say.
One student who could not help but fume with anger at the increased prices said that "Everywhere we have been to, there has been only price increase. Now they charge 18 per cent along with the existing prices. Even they are not clear why they are charging that."
Another person who had just started enjoying his first job say that,
"GST is acting as a dampener as eating out has gotten costly."
Not just the young lot, many restaurant owners are not happy with GST either at it has resulted in a decline in footfall. Eating out has become expensive and restaurants which thrived because they were pocket-friendly but good eateries are suffering under the whip of GST. Business has slowed down while the cost of raw material has stayed the same.
"Our business has decreased substantially. People still get angry at us for charging GST; some even ask for the specific government order," says the manager of a famous eatery.
Many restaurants have increased the tax from 6 percent to 12 percent; however, that seems to be no help either. They are being told that the tax should be nearly 18 percent and there is already a lot of confusion amongst the vendors who don't know what to do.
They cannot defy government orders. But small restaurants even though fitted with air conditioners cannot survive if people turn their faces away from them due to increase in prices.
Many restaurant and hotel owners are planning to protest against the tax rise in August. However, it remains to be seen what will come out of it. For now eating out is becoming a huge burden on the pocket of both students and those in their first job.
Those who are enjoying their first job are still able to afford the change, but those who are still seeking for fresher jobs are facing the real, costly side of GST. As such, the only solution would be to seek new jobs and be able enough to afford eating out.
There are various job portals like AMCAT that boasts of a variety of jobs including fresher jobs and jobs in Bangalore or jobs in Delhi. One can browse through these to find the right job of their choice and enjoy GST without much of a hitch.