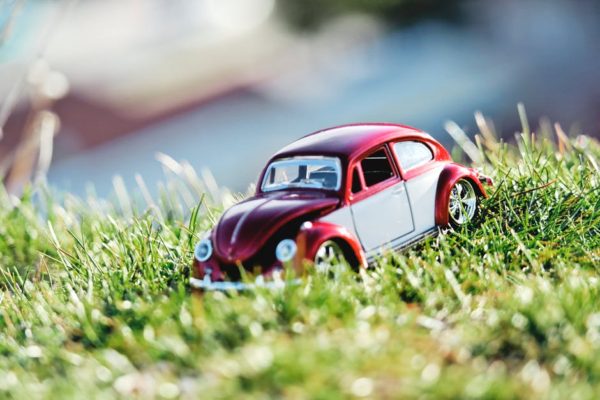 A subset of mechanical engineering, Automobile engineering provides a lot of scope for the freshers. With a huge automobile industry to back it up, the demand for automobile engineers is increasing with each passing year. There are significant employment opportunities both at a national and international level and that in itself says a lot about how rewarding this stream is.
Automobile industry contains the necessary thrill and glamour and pays really well in the long run. With one of the highest paying jobs going to the automobile industry, it is obvious that the competition for skilled professionals is really high. And, the competition begins right at the job interview. This makes it all the more important for you to know about the possible questions asked during a fresher interview and know how to answer them.
What was the first thing that you ever designed?
It is important to note that as an automobile engineer, you should always have the passion for creating something new and unique. By asking this question during a fresher interview, the interviewer is looking to know you more and where your creative prowess lie.
Of course, if you have not really designed anything, this question can stump you. But keep your cool, take a deep breath and use your knowledge of designing and engineering to frame an interesting answer. Talk about something you might be planning to design or a project that might be underway. Remember, the key is to tell the interviewer that you have the potential.
How would you explain the wheel and axle system of an automobile to a person not familiar with these terms?
This question can sound very complicated to a layman. Wheels, axles – what is the person even talking about! However, when confronted with such a question during a fresher interview, you need to bring all your engineering knowledge to the fore. Imagine you are talking to one such layman and explain everything. Don't take any term for granted that the interviewer or the said person might know about it.
This question is meant to assess how well you can describe complicated automobile designs to other people. But most importantly, it is a test of your base knowledge and a great chance for you to show off.
Shed light on any new engineering skill which you have learned recently
Though a little tricky, you should be prepared for this and more such questions during a fresher interview. Even if you are not asked this question directly, be ready with an answer. Why? Because it is a great opportunity for you to tell the interviewer how passionate you are regarding the subject.
The right about of passion during a job interview can go a long way in getting you the job. So, showcase that as you talk about the new skill you learned. Since the question also probes your willingness to stay updated in the field of automobile engineering, use it to your advantage. Talk about something that reflected that, like maybe the solar water heating system. The future is moving towards solar power, and it will be an interesting topic to have a conversation on during the job interview.
What are the things you enjoy about working in a team?
While working in an automobile industry, you need to be compliant with a team. That automatically means that you should have some experience of working in a team or you should have participated in team-based activities. (Yes, even those football matches where you played as a team count.)
So, think back and talk about any team activity that you can think of. Highlight the benefits of working in such a dynamic and express how you are a team player and enjoy working in a team.
How do you keep yourself from getting bored when executing engineering work?
Automobile engineering can get really monotonous at times. Of course, there is no harm in admitting that and having an understanding laugh about it but you need to come up with something better if you want to impress the interviewer. You can talk about how you try to avoid boredom by looking for ways to utilize the spares more effectively. Or you can talk about something interesting that you are trying to learn.
As a fresher, you should always be well-versed with the dos and don'ts in an interview process. There are numerous candidates who have the skills but get rejected because they don't know how to handle the questions thrown at them. A job interview is of course about the answers you give but how you formulate those answers and what your non-verbal cues are, cannot be ignored either.
A confident demeanour can get you the job while slouching shoulder and a droopy face can have the opposite effect. So, gear up, dress up smart, walk with a confident strut, smile wherever necessary and make eye contact with the interviewer to truly ace the fresher interview.
You might also enjoy reading
How To Give The Best Self-introduction For A Fresher Interview?
Job Interview Questions With Answers For Fresher Graduates
Verbal and Non-verbal Communication Cues To Aid You in Your Job Interview
---
Inputs by Joyeeta Basu