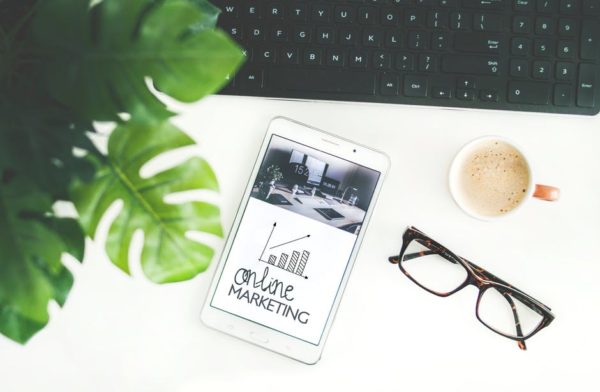 There hasn't been a better time to join the digital marketing industry in India than now. The digital marketing industry is growing rapidly which makes it a fresher-favourite. Given its dynamic, creatively-fulfilling and instant-result oriented nature, digital marketing has become the IT career option in India. If you're somebody who doesn't wish to be bound by a 9 to 5 desk job, we suggest a career in digital marketing for you. This profession will keep you on your toes at all the time with each day being absolutely different from the previous one. But how do you find your way into this industry? As a fresher, it might seem overwhelming to even make a career in digital marketing.
However, if you work hard and smart, then you can kick-start a flourishing and rewarding career in digital marketing.
Start at home
While you're still making up your mind about a career in digital marketing, begin with the basics of digital marketing at your home. Read, read and read more about social networking sites and search engines and their basics for business development. Get familiar with digital marketing concepts like SEO, SME, PPC and other technical terminology. Learn the minutest details from the internet before you test the waters at work.
Network with industry professionals
While it's good to Google first, there is no substitute for learning from mentors. Start connecting and networking with the people from the digital marketing industry. Stay updated on current statistics, modern marketing methods and the power of the internet. And, while at it, find a mentor who is willing to shape your digital marketing career.
Certification
Like we already know, digital marketing largely depends on numeric data which is processed and analyzed to plan and create content that works best for brand's online business success. You must have great knowledge of Search Engine Optimization, Google Analytics, Email Marketing, Facebook Advertising and lots more to successfully apply knowledge to work.
You can also opt for short-term certification courses in digital marketing. Certification courses can a) help you strengthen your core field and b) give you a much-needed certificate that will recommend you to other employers and recruiters.
The key to earning such a certification is to focus on your basic knowledge of digital marketing and specialize in a field that interests you the most. You can go for either writing or analytics or even graphic designing.
Command over English
The English language is the backbone of digital marketers. Error-free, digestive writing attracts more users than bright pictures. It is important to know how you should frame your sentences, interject punctuations or the formatting that will work best and the vocabulary that will make it all shine.
The need for a good command of the language means that you should first know about your own strengths and weaknesses. Online assessment tools like MyEnglish can help you with that. With MyEnglish you can evaluate your verbal and written English skills, understand your strengths and weaknesses and then get study materials to work on the weak areas.
Build your own brand
Great online presence is an absolute must for all digital marketers. Building your own brand will go long way in helping you build a career in digital marketing.
So, spend some time on social networking sites like Facebook, LinkedIn, Twitter and Pinterest. Start with blogging on topics that interest you. Gradually, express your opinions, reviews and comments about latest happenings in that sector to show activity and involvement to any employer looking to hire you.
Stay updated with trends
The field of digital marketing is fast-paced, ever-changing and ever-evolving. To be a successful digital marketer, you must stay updated with all the latest happenings in the digital sphere. Get inspired by all the epic content that is created by cult brands and learn from the people who are best in the industry.
However, knowing isn't enough, applying is important. You should try to apply all the learnings to the real-world scenario to measure the viability of an idea. You should sign up with websites and portals that cover marketing news and reviews from across the globe.
Learning never stops in the field of digital marketing. All those aspiring to become successful digital marketers should take up formal learning courses and supplement it with self-learning.
A career in digital marketing can be really glamorous and rewarding if you keep learning and growing. It is only when you keep the passion alive can you find a successful career in digital marketing and get any job that you desire.