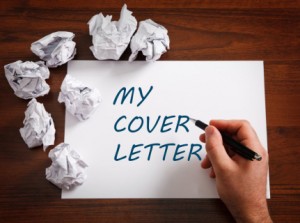 It is pretty much evident that resumes play an important role while looking for a job. It principally helps in taking your application forward by making an impact on the recruiter. Resume writing tips are therefore much emphasised upon. However, there is another thing which is as important as writing a perfect job resume, if not more. More important than a job resume? What can be as or more important than that? The answer to it is – a cover letter.
Cover letter writing is a tad bitter tougher to manage than resume writing. But it is really vital to employers who like to go into details of your profile. And, that is why it is important that you should master your cover writing skills before you start applying for jobs.
While there is a set format for resumes in which you need to fill in things, cover letter writing is a level up and needs more concentration and hard work. So, to make things easier for you, we will be sharing some cover letter tips to help you write an attractive cover letter for your job application.
What is a cover letter?
Let's start with the base question. What is a cover letter? A cover letter is attached with your resume, whenever asked for or out of your own accord. It is a document which includes a more descriptive insight into your skills and qualifications.
The purpose of the letter is mainly to state from your point of view, why you are suitable for the given job in question. Since its purpose is more than just a brief know-how about your career till now, it should be different than your resume. Therefore, do not repeat what's already in your job resume.
Why should you write a cover letter?
The first and obvious reason is of course because your recruiter asked for it compulsorily. Even if they didn't, you can still write a cover letter to show your interest in the job opportunity and hence the efforts you put in for the application.
A cover letter lets you narrate what your resume is incapable of doing. There might be open-ended information in your resume which raises questions in return. The cover letter lets you address these questions and help the employer understand your profile better.
Writing cover letters is therefore a way of showing your dedication and explaining your part of the story much before the job interview. In fact, it gives you plus points to be further considered for the next step, i.e. the personal interview/group discussions.
What should a cover letter contain?
Given all the functions a cover letter supposedly play to enhance your job application, what all should go into it to make it a perfect add-on to your resume? We have done some research about it and concluded the main points and topics which should be touched upon in your cover letter.
Here's an all-inclusive checklist for you to follow:
Your contact information
It is important to include your contact information in your cover letter. It includes your correspondence address, permanent address, phone numbers, and e-mail address. If you are sending your cover letter electronically (e-mail), then add all this information in the end, along with the signature.
Personalised Account
You can pass on your standard job resume to a number of employers. But it shouldn't be so with cover letters. A cover letter should have a personalised account of why your career goals sync with that of the job opportunity offered by the recruiter.
Here, you can be innovative and make a difference in how you are better for the job than others who applied for it. Though you should not involve direct comparison, you are free to imply it creatively in your note.
Highlight the ups in your career
You can add all your experiences briefly in the resume. In a cover letter, you get to explain how you were an asset to those institutions you worked for. If you have any awards and accolades from your previous jobs and internships, bring them up.
You can add achievements like how you helped increase revenues in your previous company, how your idea(s) was adopted as a norm, how many clients you helped them gain, etc.
Declaration on remunerations
You should never ever mention anything about the expected salary in your job resume unless specifically asked for (which is very rare). Cover letter, on the other hand, gives you the leverage of discussing it directly. In fact, sometimes companies make it a note for candidates to openly mention it in their cover letter.
So, specifically, you can mention how much remuneration you were getting in your previous company and how much you are expecting from the particular opportunity you applied for. Also, mention if you are open to negotiations. If you aren't, don't emphasise on it much as it might sound rude or too arrogant to the recruiter.
Mention preferences
In the cover letter, you get to mention your preferences location and even the department you would prefer. Your current location in the job resume might not match with the companies requirements. And, with a job resume, you don't really get a chance to answer whether you are willing to relocate or not. However, a cover letter provides you with that opportunity.
Justify your gap years
Look out at it as an opportunity to justify your gap years and career shifts, if any. Your resume might be too vague on the subject. And, it might leave more questions on the recruiter's mind than answer them. But a cover letter helps you answer all of this, making your application count.
What makes an attractive cover letter?
The traits that make an attractive cover letter include the following:
An error-free letter, free of grammatical, syntax, and language errors.
The one that contains only relevant information.
No focus on personal life or attempts to emotionally attract the recruiter.
It should be concise but well explained.
Use of proper keywords/action words, in case there is first-level robotic scrutiny.
An appropriate opening closure with professional greetings.
Model cover letters for reference
You can use the following cover letters for reference, though you should ensure that it is personalised well and altered as per requirements.
Model Cover Letter-1 (When sent/submitted in hard-copy)
Nikita Mehta
D-24/1
Sunshine Lane
Delhi- 110099
987654321
011-254865
24 April 2018
Dear Mr Sudhir Gupta (The one to be addressed, if name available. If not, simply put in 'To whom it may concern.)
I am writing this in response to your advertisement regarding a managerial opening in your firm. (In case, you for the reference of the job from a mutual contact or somewhere else, mention it. This is the first paragraph; hence the introduction to your qualifications and job role should be mentioned here.)
(Second paragraph should include what you have to offer). Sir, I am absolutely convinced that the job role complete defines and syncs with my career goals. (Further go on to mention why you are suitable for the given job, followed by your achievements, gap years, etc.
(In the next paragraph, keep it brief and talk about your preferences in terms of location, department, and remuneration.) Though I am based in Delhi right now, I am willing to relocate to Bangalore, if the job demands so. Also, it would be great if I could be considered for the opening in the manufacturing unit of your firm. I am expecting a salary of 40,000 INR- 50,000 INR (negotiable).
Thank you for considering my application, I am hoping for a positive response soon.
Yours Sincerely
(Signature)
(Name)
Model Cover Letter-2 (When sent/submitted electronically)
To: hr@xyzcompany.com (Insert e-mail address of the main addressee here)
Cc/Bcc: seniormanager@xyzcompany.com (Other e-mail addresses, if mentioned by the company)
Subject: Job Application along with Cover Letter for Junior Manager Post (You need to be specific with the subject. Mostly companies mention what is to be the subject of your e-mail application. Follow the instructions strictly).
Dear Mr Sudhir Gupta
All the paragraphs are to be similar to Model Cover Letter- 1.
Thank you for considering my application. I am eagerly looking forward to working with your organisation.
Yours Sincerely
(Name/Electronically scanned signature)
Nikita Mehta
D-24/1
Sunshine Lane
Delhi- 110099
987654321
011-254865
So, basically, that's all the nitty-gritty you need to know about writing an effective cover letter. Just ensure you cover the essentials and follow the rules while crafting your cover letter.  If you know what you are doing and have an understanding of the audience, then you are good, even great to go!