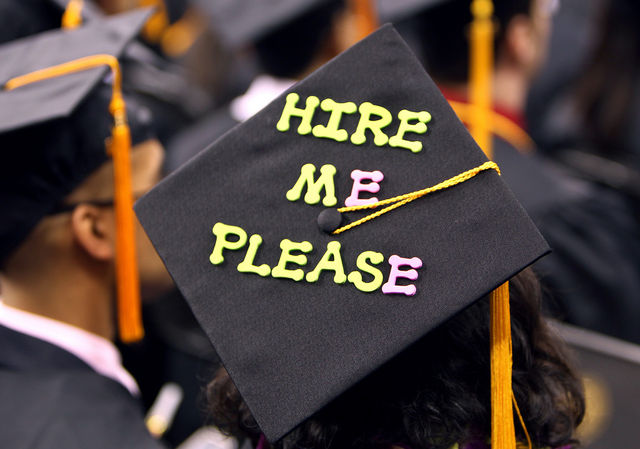 India is a skill-based economy. And the rise of the service sector over the past decade and more says so too. Service companies, mainly IT and related, require employees who are skilled in tools and software and have a high employability quotient. However, colleges in India have not moved at the same pace and there is a lack of real-world skillsets that are imparted to students.
This mismatch is the reason why a lot of companies feel that Indian fresher graduates are not quite employable. Let's take a look at what exactly is employability quotient, how it will help you get a job and job success tips for improving your employability quotient.
What is employability quotient?
A decade ago, one of the most valid job success tips was 'to get high marks in your college'. This assured that you would get shortlisted in the campus placements. Even today, most believe so and there is a general tendency in students and academics to believe that if you score well you 'deserve a job'.
But, there is no such thing as 'deserve a job' in 2020! You are going to have to become employable for that. While the employability quotient for each job varies, on the whole, there are a few factors that define it. These factors are in fact tested in the AMCAT exam and are–
English – Communication skills are important in every industry today and critical to the service industry. Your ability to clearly communicate in English will exponentially improve your chances of landing a job.
Quantitative Ability – Many students wonder how maths will help a sales professional or a design professional. However, any job requires basic maths for calculating pricing, supply, demand etc.
Logical Ability – One might argue that logical ability is street-smartness and you might believe you are logical. But, companies need specific indicators and your ability to solve logical puzzles will give them an idea of it.
Information Gathering & Synthesis – This has become one of the most important skill sets of the future, as data keeps gaining importance. AMCAT is one of the few exams which helps you capture this integral employability quotient.
All these above factors along with your academic performance indicate your employability quotient to future recruiters.
How do you know your employability quotient?
The competition is really high and companies are increasingly looking for ways to hire the best candidates, based on their employability quotient. But how do they do that?
Most companies today lean on AMCAT to help them find the right employee. Since AMCAT is an adaptive test, it provides a fairly accurate status of your skills, abilities as well as shortcomings to the recruiters.
Another factor that really works in assessing the best candidate for any job is the Aspiring Minds Personality Inventory (AMPI). AMPI assesses your people management skills like Extraversion, Conscientiousness, Neuroticism, Openness to Experience and Agreeableness.
So, in conclusion, the AMCAT exam can help you test your employability quotient or job readiness quotient with ease.
Job Success tips for improving employability quotient
Prepare well for AMCAT – AMCAT preparation is one of the most useful job success tips you can get regards to employability quotient. The better you prepare, the more your chances of increasing your score. With the high score, the probability of getting more interview calls increases.
Get certifications – Among the best job success tips we can give you is to improve your employability quotient by doing AMCAT certifications and proving yourself skilled in specific technologies. This will help the recruiter know that you have a particular skillset which others lack in.
Improve your communication skills – One of the job success tips that will never fail you are improving your communication skills. Communication involves not just verbal but also written and non-verbal (body language, voice modulation) methods. And once you start improving on them your chances of getting a job increases.
Now you know that employability quotient in 2020 is set to go beyond just high marks and include a variety of factors. So, make sure you check out your employability quotient with AMCAT and put it up on your resume. For more such job success tips you can follow our blogs here.