Financial analyst is one of the most coveted roles in the financial services industry. Financial analysts can work in both junior and senior positions within a firm and it is a position that often leads to other career opportunities in the financial services industry. A financial analyst researches macroeconomic and microeconomic conditions gather financial information along with company fundamentals in order to make business, sector and industry recommendations to the company.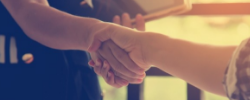 Financial analysts work for banks, KPOs, investment firms, insurance companies, investment banks and individual companies. Most analysts tend to work for either of the three kinds of firms mentioned below:
1. Buy-side investment firm- Such companies include mutual funds, hedge funds, insurance companies, independent money managers, and charitable organizations, such as universities and hospitals, with large endowments. Buy-side financial analysts work to devise investment strategies for a company's portfolio. Job responsibilities include researching stocks for an in-house fund.
2. Sell-side firms- Such companies include investment banks and securities firms.  Financial analysts evaluate and compare the quality of securities in a given sector/ industry and give recommendations such as: buy, sell, strong buy, strong sell or hold. These recommendations carry a great deal of weight in the investment industry including analysts working within buy-side firms.
3. Investment Banks- Financial analysts determine the feasibility of deals based on researching the fundamentals of the companies involved in the deal. This type of analysis can include IPOs or mergers and acquisitions. Analysts assess current financial conditions as well as rely heavily on modelling and forecasting to make recommendations to senior partners on risk and profits for mergers, investments etc.
The Job Role and Responsibilities
A financial analyst's role would differ depending on the type of company he/ she is working for. Financial analysts generally focus on a specific sector, region, or type of product. For example, an analyst may focus on the insurance industry, USA, or the options market. Firms with larger research departments may even divide the work further. Within their areas of speciality, analysts assess current trends in business practices, products, and competition. Some responsibilities of a financial analyst would include:
Analyzing financial information to produce forecasts of business, industry, and economic conditions in order to make informed investment decisions.
Interpreting data affecting investment programs, such as price, yield, stability, future trends in investment risks, and economic influences.
Maintaining knowledge and staying abreast with new regulations or policies that may affect the investments they are watching and monitoring the economy to determine its effect on earnings.
Preparing plans of action for investment based on financial analyses. Presenting oral and written reports on general economic trends, individual corporations, and entire industries.
Recommending investments and investment timing to companies.
Competencies and Skills Required
Employers usually do not require a specific field of study for financial analyst roles, but a background in accounting, finance, economics, business, mathematics, or law provides good preparation for the role. A financial analyst should be very good number skills, problem-solving skills and analytical ability. He/ she should also possess good communication skills as most of them have to write reports or present complex financial concepts and strategies to colleagues as well as clients. They also need to be detail-oriented, self-motivated and familiar with the workings of the economy, tax laws and money markets. Most companies nowadays expect financial analysts to have good knowledge of spreadsheets and standard statistical packages.
Assessment for the 'Right' Financial Analyst
| | |
| --- | --- |
| Financial Analyst  Profile | AMCAT Mapping |
| Analytical Ability | Logical Ability – High |
| Number Skills | Numerical Ability – Mid to High |
| English Communication | English – Mid to High |
| Finance Basics | AMCAT Finance* – High |
| Trainability | Logical Ability – Mid to High |
*There are multiple AMCAT modules within the finance domain and can be mapped depending on the type of enterprise and the role.
Assessments' Correlation to Performance
Globally, standardized assessments have been used for hiring financial analysts. Benchmarking studies done by Aspiring Minds- Now SHL, at several financial institutions shows that Logical Ability combined with numerical ability and domain knowledge show the strongest correlation to the success of a financial analyst. Implementation of benchmarks on these traits could decrease the non-performers by 56% and increase the performers by 33%.

Get in touch