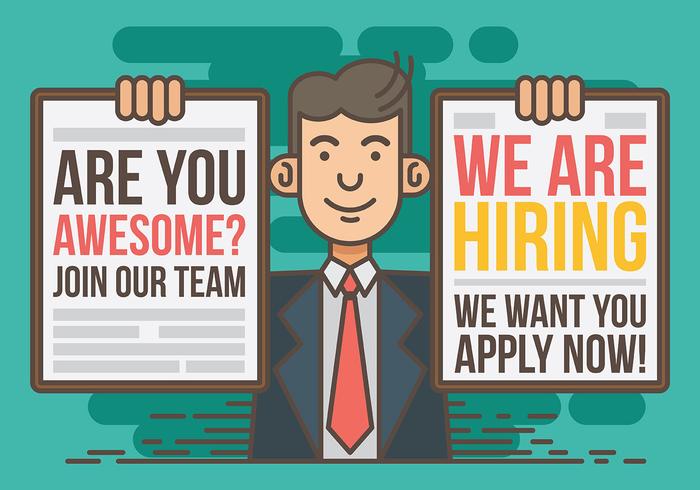 The results are in for the month of January. And we were able to connect 126 AMCAT test takers with relevant, matched job offers over the span of this one month, courtesy several bouts of the AMCAT Hiring Drive.
In this blog, we lay out the companies which hired AMCAT candidates over the month of January and where these hirings took place – in terms of location, positions offered and the number of hirings done for each of them.
The majority of the jobs were offered in NCR, followed by Indore, where Ways2Capital offered jobs to 25 candidates. Bangalore and Hyderabad were a distinct third.
AMCAT Hiring Drive:
Here are the companies which hired candidates through AMCAT hiring drives for the month of January:
Company Name
Company Location
Profile Offered
Offered
Josh Technology Group
Gurgaon
Intern- Software Developer (Web / Mobile Technologies)

Client Engagement Executive

1

1

HiveMinds Market Solutions
Bangalore
Social Media Marketing Analyst
2
Aglasem Edutech
Gurgaon
Content Writer

Backend Executive

Social Media Executive

1

1

1

Ienergizer
Noida
Chat Advisor- International Process

Chat Advisor-Domestic Process

Customer Service Executive- International Process

14

2

5

Plada Infotech Sevices
Mumbai
Officer-Yes Bank
2
Saggezza India
Chennai
Trainee Software Engineer
1
Quikr India Pvt Ltd
Pune

Hyderabad

Bangalore

Operations Executive

Operations Executive

Operations Executive

3

1

2

Satnav Technologies Pvt Ltd
Hyderabad
Lead Generation Executive
8
Quick Dry Cleaning Software
Noida
Customer Support Manager
1
Innovasphere Infotech
Chennai
Dot Net Developer
1
Thinkbiz Solutions
New Delhi
Content Writers
2
Jagaha.com
Mumbai
Operations/ Marketing Associate
2
Avis E Solutions Pvt Ltd
Noida
C++ Developer
1
Algofocus Technologies OPC
Gurgaon
Software Developer
1
AnkGanit Delhi Center
New Delhi
Marketing Manager
5
Dream & Magic Media Pvt Ltd
Bangalore
PHP Developer
1
Amagi Media Labs Pvt Ltd
Bangalore
L2 Support Engineer
4
Opticode Technologies Pvt. Ltd.
Kanpur
Software Developer
1
Brain4ce Education Solutions
Bangalore
Technical Consultant
2
Epay Systems Pvt Ltd
Greater Noida
Technical Support Executive
3
S2 Analytics Private Limited
New Delhi
Business Development Manager
1
Ways2Capital
Indore
Business Analyst
25
Malik Polychem Limited
New Delhi
Sales Engineer
1
SlicePay
Bangalore
Risk Analsyt
3
iodParts Technologies
Pune
Full Stack Programmer

Inside Sales

1

1

Jagaha.com
Mumbai
Real Estate Sales Advisor
1
Simplifii Labs Pvt Ltd
New Delhi
Software Engineer- Frontend
1
Dream & Magic Media Pvt Ltd
Bangalore
Inside Sales or Tele caller
1
Freaquer Corporation Pvt Ltd
Lucknow
Corporate Sales Executive
1
Thermax India Limited
Hyderabad
Sales Engineer
1
Pintwise
Bangalore
Business Development Executive
2
Cusmat Technologies
Hyderabad
Virtual Reality Developer
2
Aequalis Software Solutions
Chennai
Junior Java Engineer
1
Benepik
Gurgaon
Trainee- Ionic Developer

Trainee- PHP Developer

1

1

Ardizen Artworks
Pune
Web Developer

Business Development Executive

Content Manager

1

3

2

Aspiring Minds
Gurgaon
Manager- Content Development
6
Work Advantage
Gurgaon
Admin & Operations Executive
1
SSS Technology
Bhopal
Digital Marketing Executive

Software Application Developer

1

1
If you're keen on more active AMCAT hiring drives, apply today for the ongoing ones for Accenture, Reliance Jio, Josh Technology Group, Mindtree and Cognizant. You can also find out more about the companies which hire through the AMCAT, check out our success stories and consider scheduling an AMCAT Test for yourself.