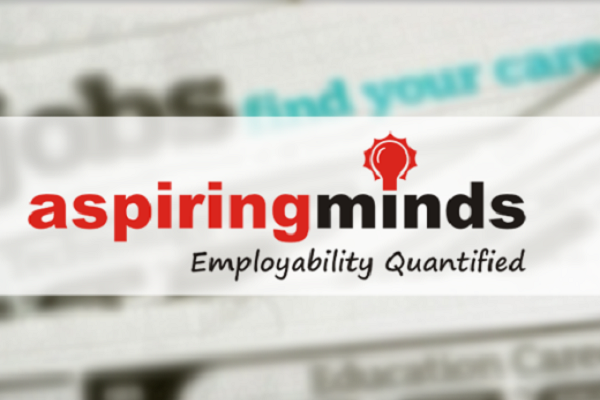 Looking for fresher jobs in Gurgaon to start your career on a high note? Here is our pick of the day to guide you in the direction of brighter opportunities. Check out this Corporate Sales Executive job by Aspiring Minds.
Company in Focus: Aspiring Minds
Founded in 2007, Aspiring Minds has grown phenomenally since then. Its one of its kind AMCAT Test had changed the face of the job market of India. Ranked as one of the most intriguing start-ups by Business Week, Aspiring Minds has made its mark pan India and is growing by leaps and bounds throughout the globe.
Work Environment
With great work-life balance, space for growth, and the push to think out of the box, Aspiring Minds is a great place to give your career a boost. The work environment is friendly and you will be given the liberty to work on your skills and learn something new from the people who are the best in their fields.
Current Job Opening
Aspiring Minds is looking for someone with experience in customer relationship management and great communication skills to back them up. They want someone with really strong convincing power and negotiation abilities sprinkled by a touch of analytical skills. They are looking for individuals with high work ethics and integrity added by the knowledge of MS-Excel.
Selection process
Candidates will be shortlisted on the basis of their AMCAT score. This will be followed by a written test and multiple rounds of job interview.
Here is a brief of the job for you
Profile Offered: Corporate Sales Executive
Course Specialization: B.Tech/B.E., MBA
Desired Experience: 0-1 Years
CTC Offered: 3.6 – 3.6 LPA
Interested in the position or want to read up more on it? Then click here. You can apply for more such fresher jobs or jobs in Gurgaon or IT jobs through the AMCAT jobs portal.
In the case of any doubt or query, feel free to drop your thoughts in the comments section below.